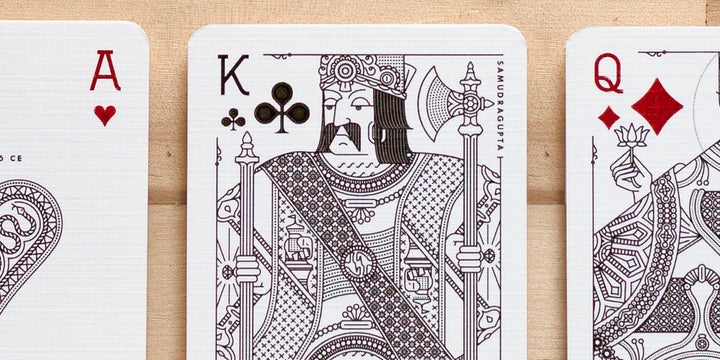 The pivotal Indian leader Chandragupta Maurya has more or less receded from human consciousness over the centuries. With him have gone other former bigwigs of B.C.E. India -- Maurya's grandson, Ashoka the Great, described by historian H.G. Wells as a lone shining star; the next empire's Queen Lokamahadevi, who broke convention by insisting a woman guard her temple, to name but two.
But if the Montreal-based studio Humble Raja has its way, the Indian kings and queens of the past could come back to life. Designers Bhavesh and Reena Mistry hope to acquaint the modern world with ancient Indian history, with an ingenious twist on an old game-closet standard.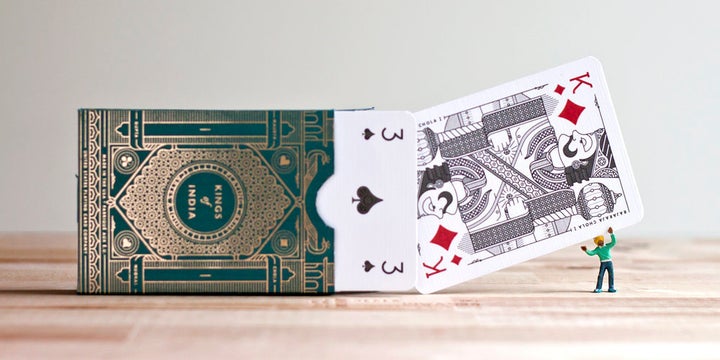 The studio's fictional mascot Mr. Shah is tiny, to highlight the deck's intricate detail.
On the Kickstarter page for the project, launched this week, the Mistrys outline the makings of their unusual deck of cards, kitted out with suits devoted to recreating the characters from various Indian kingdoms:
From ancient weapons to eccentric moustaches, you can expect to find marvelous illustrated details for each court card based on actual research sourced from artifacts, sculptures and documented history.
The suits stretch from the third century B.C.E. to the late 19th century, including figures from the Maurya, Gupta, Chola and Mughal dynasties. Each includes a king, queen and future king of the era, all decorated by the facial hair and weaponry of their time.
"Our aim is to playfully make parts of our culture accessible to everyone," Reena Mistry wrote in an email to HuffPost.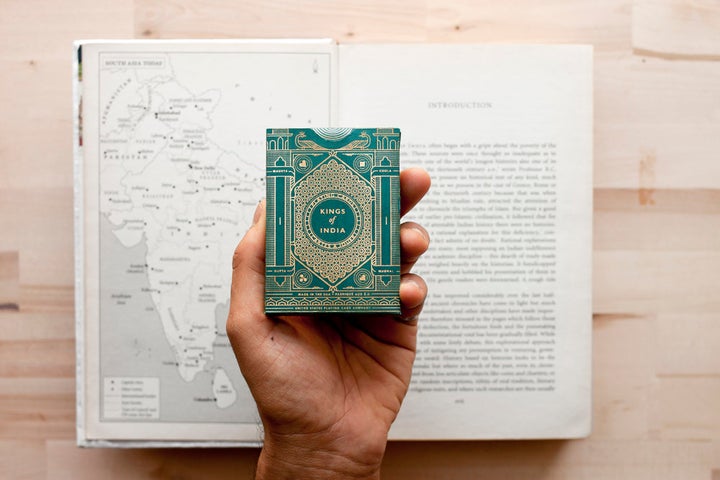 Printed in the U.S., the deck comes with a tuck box designed to invoke the iconography of Indian royalty, with a peacock pattern in gold foil.
Ethnically Indian, the artist couple hail from England and live now in Canada. The blind spots in their education led them to consider injecting life into Indian history.
"Our British and North American upbringings taught us a lot about European history but we had limited exposure to the story of India," Mistry wrote to HuffPost. "We chose to design a deck of cards as a means to explore India's past, since cards create a fun and easy way for others to get engaged with a new world from the past -- regardless of age, culture and education."
Amen. Or rather, namaste.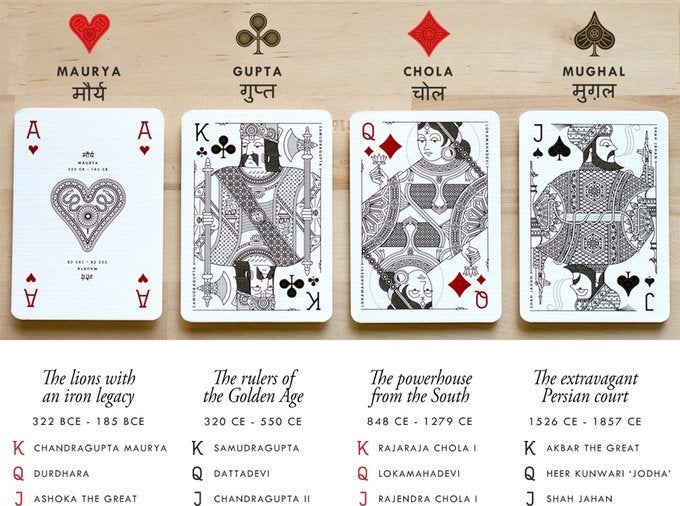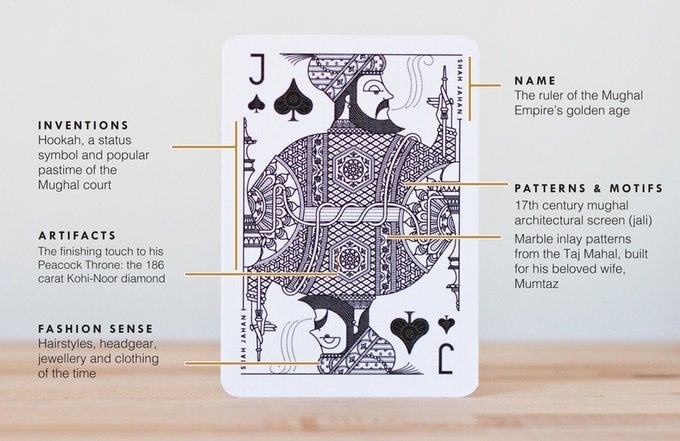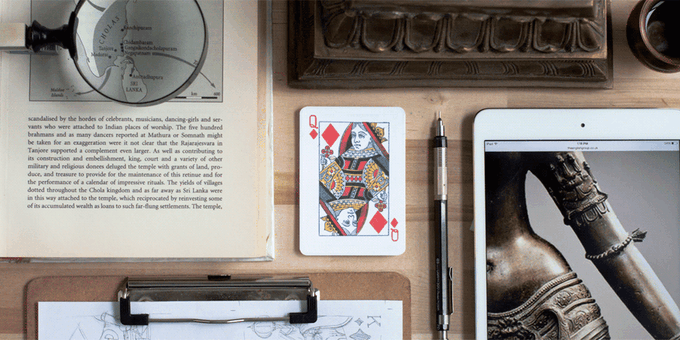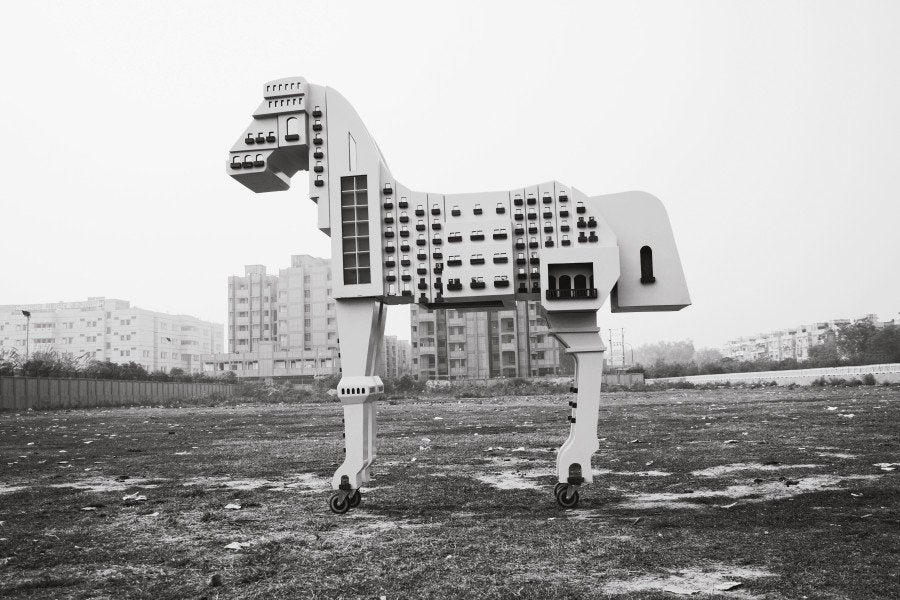 Here Are The 12 Cities That Will Shake Up The Art World In The 21st Century
Popular in the Community