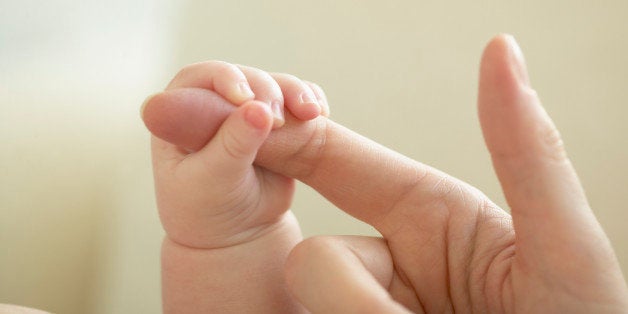 "Yikes, did you know they still sleep in the same bed as their 5 year old?"
"Holy smokes, she didn't breastfeed? I feel sorry for their baby."
"Don't even get me started on vaccinations..."
Parenting. A world in which every choice made can simultaneously be the best and worst choice for everyone involved, depending on who you talk to. No pressure, right? Well, I've decided to throw my own opinions-on-parenting hat in the ring, even though I don't have any children... yet.
At the beginning of 2014 my husband, Eric, and I began talking about the parents we wanted to be and the children we wanted to raise. Our opinions were formulated by reflecting on our own upbringings and observing the people around us who were already raising kids. We didn't have a firm timeline for when we would be hatching offspring, vacillating between ASAP and 5+ years from now.
Despite our timing uncertainty, our interest in parenting was piqued and we began researching it. When we told people we were thinking about growing our family and asked if they had any advice for us, we were often met with a chuckle and the clichéd, "You can never really prepare for parenting."
By the umpteenth time we'd heard it I was officially perplexed.
Ok, I'm not obtuse. I get that creating life and pushing a human being out of my body is an experience I could never truly understand until I've done it. I'm also not naïve enough to think that reading multiple books on a particular topic immediately makes me an expert at it. No siree bob, that's not why I was perplexed.
It was the way in which people used the supposed "inability to prepare for parenthood" as an excuse to wave off any preparations they could've made that baffled me.
A bit of context for you: I'm notorious for asking questions. Thousands of questions. Basically all the time. I nobly call myself a Seeker of Truth. My family and friends have given me less elegant titles, which usually involve a pain in their body part that's most notably used for sitting.
When I asked parents around me why they had certain beliefs or why they chose to parent in a certain way, "I don't know" was the leading answer by a landslide. As someone who is incredibly (arguably obsessively) curious to know why, why, why, I was shocked at how many parents I came across who didn't have clear-cut whys for their beliefs and actions.
Then I turned to the interwebs, looking up "conversations to have before parenting" and "preparing for parenthood." The results were astounding. Across the board, the conversations touted as the most important conversations to have before creating life were about breast vs. bottle, co-sleep vs. cry-it-out, screens or no screens, how to divvy up diaper duty, religious practices, to spank or not to spank, etc.
Not a single article (at least not on the first three pages of search results) discussed the importance of self-awareness when it came to parenting. Making conscious choices. Having clear intentions. Choosing actions mindfully. Open and honest communication. Staying calm and responsive (vs. reactive). Reflecting and learning to make better choices from moment to moment. Accountability and apologizing.
This is where my case for parenting before becoming a parent comes in.
Of course there are squillions of parenting circumstances which don't begin until pregnancy or after birth. There are also many elements of parenting which are present long before the baby is conceived, and it's these elements we can prepare for now.
The earlier the preparation begins, the more practiced we'll be at staying calm when there's a half naked toddler running around the house smearing poop on the walls; even though we might not have experienced that particular scenario beforehand, cultivating calmness definitely gets easier with a consistent commitment to it.
In the upcoming weeks, I'll share specific topics where a parenting mindset can be integrated sans progeny.
Because while practice may not make perfect, it certainly can make better. And isn't better what we want for ourselves and for our kids?
Want to hear more of Nic's thoughts on Love & Life? Head over to YouTube and check out Perspective Perspoctive, a video series where she shares about the massive impact internal & external communication have on our experiences of life!