Right now, I have the exquisite opportunity of being between worlds. I've just left a job after 14 years. I'm exchanging my comfortable, predictable job of teaching elementary and high school for... who knows exactly what!
A lived insight from this experience is that we are often so quick to jump into defining ourselves.

To fast to give ourselves roles and hold ourselves to carrying them out. It is rare to find ourselves in a space between jobs or between roles.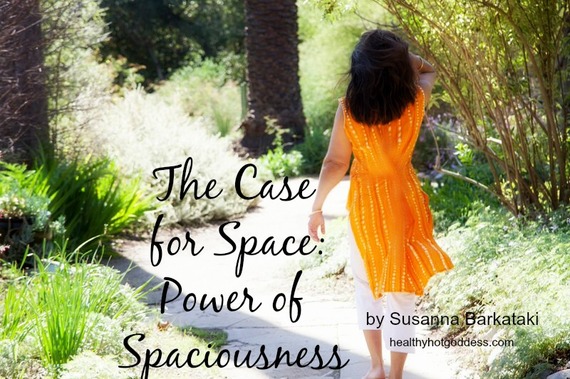 Yet it's so important to take space from who we are supposed to be. From who others think we are. Even if just to dream for a little while of what might be possible.
Space also from our responsibilities and struggles for a moment.
"The moon is so happy because she has so much space around her."

Thich Nhat Hanh

This new moon is all about taking the time and space to feel what we truly want. Choosing to take 100 percent responsibility for our lives. Then making space to receive it.

All it takes is a little bit of green
A modest slice of sky, Space for soul to fly
It's a simple formula for coming home
To spirit, to ourselves
This space to listen and know
Ourselves before we became who we say we are
Wonder dancing under the skin
As we let nature in, animal that we are,
Anyway
Wildly home, we see, listen
And know we are always seen
Always have been
Listen and know we are always known
To breathe ourselves be
Space to free
Like sapling trees we are stretching to be grown
under the same sun, each uniquely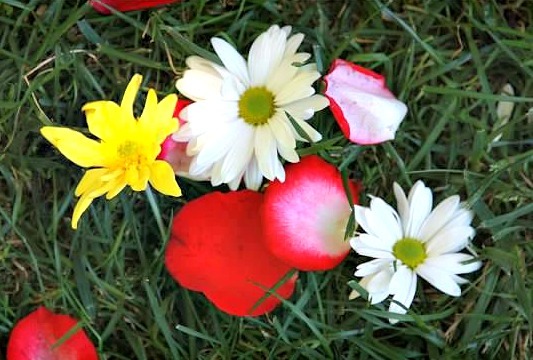 A few invitations to spaciousness:


Dates with ourselves.
Sometimes this might look like taking ourselves to the beach or an art store. Other times, it just means leaving an evening unscheduled, a concert or getting up with the sunrise to hike.
Spacious company.
People who leave us feeling bright an energized rather than drained. People with whom we can share companionable silence. People who light up when we talk about our dreams. Only 1 or 2. That's really all we need.
Avoid the realistic ones.
The practical naysayers. We can talk with them later. When we need to make some decisions. Right now, we want the spaciousness of infinite possibility surrounding us.
Sit in a corner of nature.
Outside somewhere. A corridor of green between two gray buildings, punctuated with yellow dandelions. The front yard shoebox garden, table and chair fitted in just so. The abandoned lot full of edible weeds. At the foothills of the sacred mountains and streams (for they are all sacred, aren't they).
No updates. Just experience.
Silence distractions -- turn off phone, email.
Observe. Get still.
She will talk to you with birdsong or flower whisper, dancing trees or messages on the breeze.
Listen.
Journal or not.
Allow the conversation to unfold.
Sending you the power of space this beautiful new moon,

Susanna Barkataki
P.S. If you are in LA this is the last day to create powerful new moon goddess energy in community with me.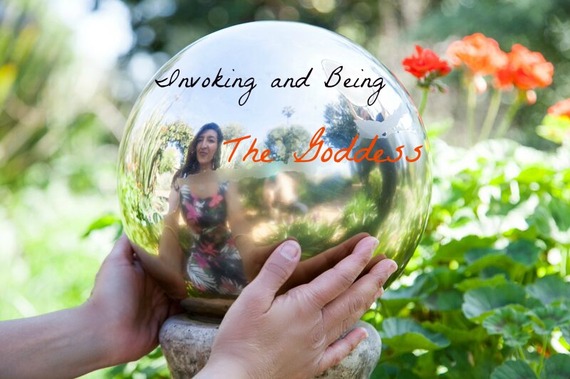 Invoking and Being the Goddess Wednesday July 15th 7-10 at Blooming Lotus | Garden Studio, Altadena, CA. Community Special ends today so make sure you get your tix to join us if your soul is saying yes!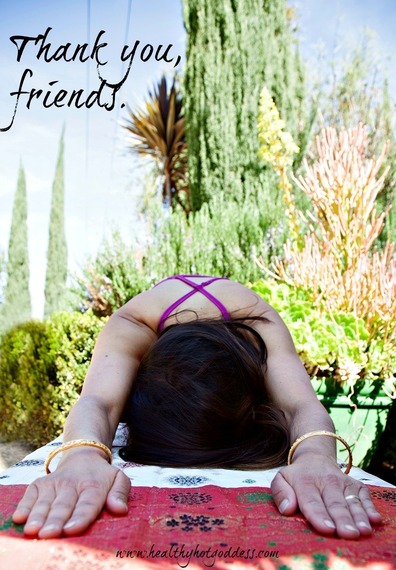 Calling all HuffPost superfans!
Sign up for membership to become a founding member and help shape HuffPost's next chapter