On May 1, 1998, Diversion and Expedited Rehabilitation and Treatment [DIVERT] Court was implemented by Dallas County under the leadership of Judge John Creuzot. DIVERT court is an intensive substance use rehabilitation program. Judge Creuzot crafted the diversion program to prevent the revolving door of people arrested for their first non-violent offense for felony possession of a controlled substance. As a result of his years on the bench, he could see the need for an alternative judicial intervention that focused on mental health and substance use treatment. As a result of Judge Creuzot's pioneering efforts in Dallas County's criminal justice system, this alternative intervention was available to me.
What I know now, that I didn't know then, is that I needed help. In January 1999, fear, annoyance, and confusion were my emotions and mind-set for my first Tuesday night at DIVERT court. A few weeks prior, I had been arrested for felony possession of cocaine. On the day of my arrest, I was headed nowhere, and fast. I had self-medicated and run from life through the use of drugs. The fog and fatigue of active addiction did not leave much room for me to consider that my problem was the drugs. DIVERT court offered me the structure and guidance to develop new coping and living skills.
The time I spent in DIVERT court was painful in the beginning; life altering in the middle; and amazing at the end. In the beginning the pain came from my attitude of indifference and intolerance toward everyone and everything. I had no confidence in anyone or anything. I had no goals. I had no aspirations. I had no prospects for my future.
The structure and intention of the DIVERT allowed for the change within me to occur. The intention of providing belief, opportunity, and hope from Judge Creuzot gave me accountability to the court and responsibility for my actions. In the summer of 2000, thirty days before my anticipated graduation from DIVERT, I was called into a treatment team meeting with Judge Creuzot. He told me that I was compliant with all that they had asked. Judge Creuzot continued with, "We don't just want compliance. I need to see change. There is no room for error, Miss Bouie. I am placing you on zero tolerance." I did not understand what happened at that time. Today, I understand. I hadn't found my internal motivation for change. DIVERT court could not be the entity that I was accountable to indefinitely. I needed to be accountable to myself.
The DIVERT court linked me with community resources for gaining a higher education, attending therapy, and getting chemical dependency treatment. I was taught living, coping, and social skills through other programs. The accessibility of these resources within the community was very important. I had assistance with gas vouchers to get to school. They encouraged my 12-step sponsor and my family to attend Tuesday night court meetings. The Judge was visible, accessible, and human. He shared himself with us and we found him approachable and non-judgmental. Even when I wanted to give up, run away, and be belligerent, the Judge did not turn his back.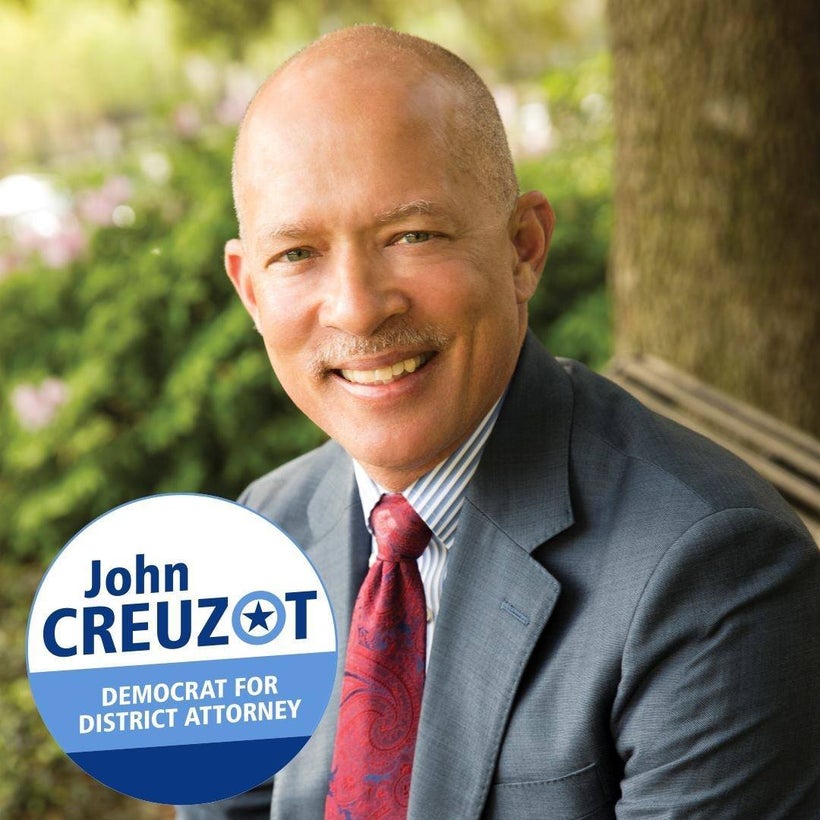 This is when I knew the Judge would be a life-long advocate. I graduated DIVERT court in July 2000. I graduated with my undergraduate degree in social work in December 2003. As a result of my felony arrest, my license was denied by the state. I was devastated. I called the Texas State Board of Social Work Examiners and they requested documents including a letter of reference from DIVERT court. Without hesitation, the court coordinator provided that letter and I was granted my LSW license. In 2005, I received my LMSW and in 2015, I applied for my LCSW. Again, I was denied my LCSW due to my history. That letter on file from 2003 was the key to overturning the denial.
Back then, at age 26, I had no plan. I am 44 years old today. Today I am a licensed clinical social worker and licensed chemical dependency counselor. I have 17 years clean from all mood and mind altering substances. I have a passion for and belief in those who have not found the ability to believe in themselves as of yet. I have a clinical practice, a forensics practice, and organize a sexuality and sexual health symposium. I work with attorneys, judges, educational organizations, and boards of directors who share the same vision and mission to be advocates for our most vulnerable populations.
I gained this aspiration of service in the beginning of my recovery. I learned this from Judge John Creuzot. When I learned that John Creuzot is running for District Attorney of Dallas County in 2018, the sense of pride, gratitude, and possibility overwhelmed me. In our current political environment, the need for someone who places the community's best interest and safety above their own is dire. Faith, trust, stability, and equitable treatment of all members of the community is needed. As a black woman in this world, many people's expectation for my success has been low, but Judge Creuzot has NEVER expressed any barriers to my dreams. He has fortified a sense of responsibility for me to show other recovering addicts, especially women, to achieve beyond their own dreams.
I have an amazing life. I have possibilities. I have hope. Thank you Judge John Creuzot. Your hard work is the heart beat of many graduates, just like me.
Calling all HuffPost superfans!
Sign up for membership to become a founding member and help shape HuffPost's next chapter
This post was published on the now-closed HuffPost Contributor platform. Contributors control their own work and posted freely to our site. If you need to flag this entry as abusive,
send us an email
.