Holiday party style is an explosion of all things fun and festive -- sparkles, bright colors, snazzy silhouettes... ugh, we can't even.
The best part? What you wear is only part of the equation. Makeup this time of year can also get extra creative and vibrant, especially if you're heading to a dinner party/glam gala/no-holds-barred night of karaoke carols. Enter this look, which you may recognize from our site: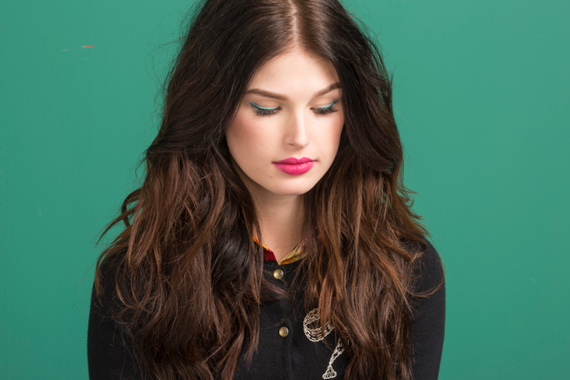 The unexpected infusion of color into a classic cat eye caught us by surprise in the best possible way. So much so that we couldn't stop daydreaming about recreating this look for ourselves. Luckily, we are but a few small degrees of separation from the very minds who created this marvelous maquillage, so we asked our beauty guru Adrienne to recreate the look on Customer Care Specialist, Onsaya.
Watching her work her magic made a few things clear: 1. Teal and pink is our new favorite color combo. 2. Onsaya can't take a bad picture. 3. This Hollywood-worthy look is super fancy and fun, but it's also something that, with a little patience, anyone can recreate with brilliant results! Allow us to break it down for you...
1. Start with your favorite moisturizing, concealing foundation routine -- whatever makes you feel fresh-faced & fab.
2. Define your brows by using a pencil to emphasize their natural shape. Then, pop a kiss of pinky-rose blush on your cheeks, plus a touch of highlighter for a little illumination. The eyes and lips will be the stars of this look, so keep your face makeup on the subtler side.
3. Using a thin brush, paint teal-blue liquid (or gel) liner from the inner third of your eyelid to the outer corner, and finish things off with a little flick. Angle your flick so it points up towards the outer end of your eyebrow, so it's not too severe, nor too droopy. Start with a thin line, then build it to your desired thickness and shape.
4. Once your liquid liner has had a moment to set, gently paint over the line with clear glitter liner. Add a touch of diamond-white shadow to the inside corners of your eyes as a highlight, and make those lashes pop with a sweep of your favorite mascara.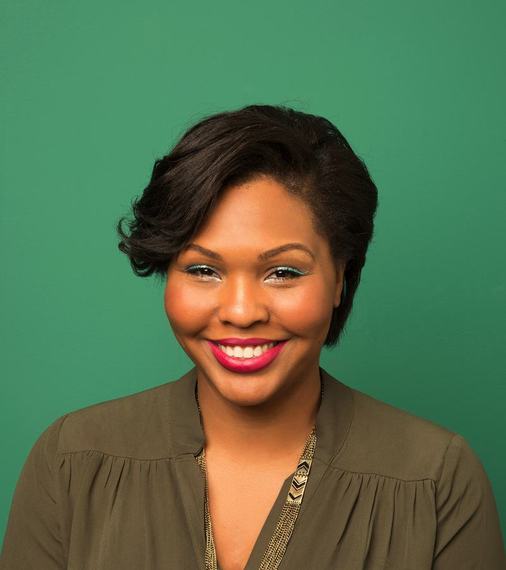 5. Finish things off with hot pink lipcolor. Look in the mirror. Smile. Swoon.
+What makeup hues and trends are YOU loving this time of year?