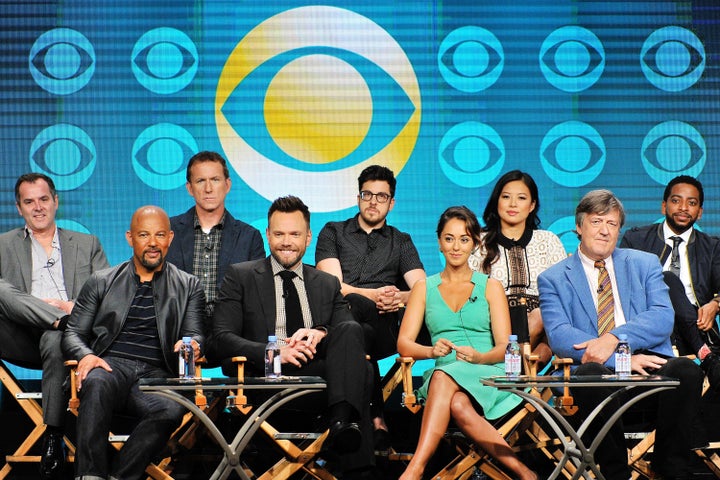 A CBS series about the millennial experience will probably ring about as true as Cartoon Network tackling a World War II drama. And yet, a show about them called "The Great Indoors" exists, and it will air on the network this fall.
In his first regular role post-"Community," Joel McHale stars as an old-school adventure reporter who's called in from the wild to manage a newsroom of inexperienced millennial journalists whose expertise is online.  
Hijinks ensue, we assume. 
During the Television Critics Association press tour in Beverly Hills on Wednesday, the cast and crew gathered to preview the series for reporters, but according to Deadline, things got a bit heated when executive producer Mike Gibbons told a story about a CBS focus group. 
Apparently, one millennial in the group found the representation of his or her generation in the pilot to be inaccurate, taking issue with the stereotype that millennials need to be handled with kid gloves because of their thin skin. 
Gibbons explained that the woman in charge of the focus group responded to the complaint by saying, "So, you were offended by millennials being portrayed as too sensitive."
Then, an unnamed reporter described as "a Millennial Media Member" by Deadline interrupted the panel to question why so many jokes were made at the expense of the age group.
"I'm a millennial myself. How are we so coddled, and what about our overly politically correct workplace bothers you?" she reportedly interjected.
Actor Stephen Fry jumped in to counter the reporter's question by explaining that, in his opinion, this generation has both "an element of coddling" and "an element in which you have it tougher than the generation before."
"Yeah, no shit," the reporter fired back, before directing her attention toward Gibbons once again. 
(Sidenote: Sniping Stephen Fry is literally the worst way to prove your point.) 
"A great example is how you interrupted my answer," Gibbons shot back.
"Millennials are very smart, and we have that in the show in spades, and they have a voice and that's great," he continued, before adding that they have an "inability to resist taking four photos of themselves a day."
If that exchange wasn't enough to turn you off the show before it even airs, watch a preview of "The Great Indoors" below!
Calling all HuffPost superfans!
Sign up for membership to become a founding member and help shape HuffPost's next chapter
BEFORE YOU GO
PHOTO GALLERY
14 TV Shows Netflix Should Remake