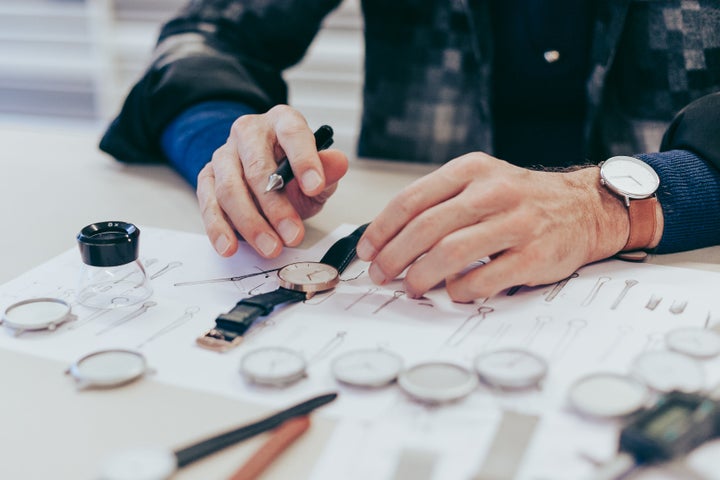 Scandinavian design is a movement which became popular in the early 20th century and swept across the globe by the mid-1950's, which evoked the concept of simplicity, minimalism and functionality. While mid-century modernism was taking hold across the globe, many leading edge designs were from Scandinavian countries.
Like the mid-century modern trend of the past millennium, good design evolves across many mediums, especially in the world of luxury brands. When we think of the major contemporary players in the Scandinavian design scene, there are a few household names, such as Bang & Olufsen, Hay, Muuto, and Stelton.
These brands have one name in common, Jakob Wagner, who personifies the gift of creating functional 'art pieces' with balance and fine design. He is also the design man behind the brand, Nordgreen, a Copenhagen based watch brand. This means that Nordgreen, if history is anything to go by, are going to be the next big thing on the Scandinavian design scene.
In fact, legendary Scandinavian designs are a key part of the Museum of Modern Art Collection and for good reason, they're just so simple and well crafted. However Scandinavians are not just known for their designs, but also giving back to causes.
A Nordgreen owner can enter their watch's serial number and identification number on their Giving Back Programme page, learn about the three causes that they contribute to, and then choose the cause that they believe in the most. A watch can contribute to saving 200 ft² of rainforest in Latin America, provide one month of clean water to a person in the Central African Republic, or provide two months of education to a child in India. This is because they've partnered with these three NGOs to give back; Cool Earth, Water for Good, and Pratham UK
The Scandinavian CSR(Corporate Social Responsibility) focused watches will be available to everyone. This trend is taking up speed as thought leaders become more conscious of sustainable development by delivering economic, social and environmental benefits for all stakeholders. Taking into consideration the impact of their business with a global perspective, this approach that is becoming more mainstream.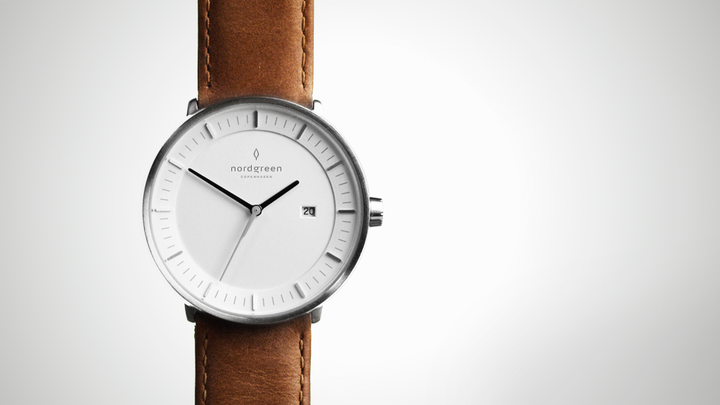 Nordgreen is launching in 14 countries through a unique cross-border e-commerce approach. In light of the trend towards affiliate marketing, they have a globalistic emphasis, having already partnered with the largest affiliate networks in the US, EU, China, Japan, and South Korea. Another exciting aspect is the launch of their Kickstarter on January 3rd 2018. Anyone who signs up early will score an early bird discount.
On the cusp of the eve of a new year, it seems as if time has been moving faster than ever. In just a blink of an eye, the year 2017 has flashed by, and the new millennium is moving so quickly, that time pieces are becoming more of a fashion statement than ever. With the digital revolution, one would assume that wearing an old fashioned watch would become obsolete. However, everything old is new again. The nostalgia of an era of old-fashioned finely crafted watches are having a comeback.
You may have noticed that the watch market is now filled with watch brands that take the typical minimalistic, simple, and elegant approach. In fact, it is becoming more chic to not to be 'caught checking your phone for the time' instead of your wrist! With the onslaught of everything speeding up from faster food, faster cars, faster computers and drive-by coffee places, there is a yearning to feel connected to the simple, everyday moments.
An important aspect for the consumer is how two good friends, Vasilij Brandt and Pascar Sivam (the founders of Nordgreen), insisted on creating truly affordable Scandinavian design for everyone to enjoy. Naturally, they are excited to bring their project to life.'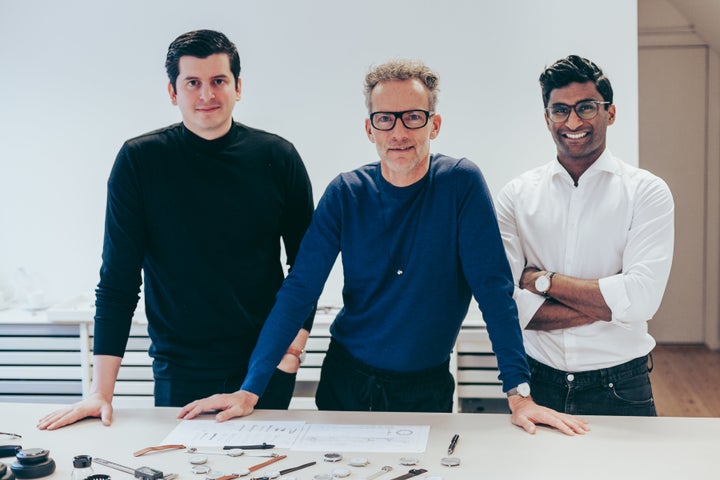 "Nordgreen prefers simplicity in design, pure functionality, and affordability - all of which is built around the Scandinavian life."
This lifestyle trend is catching on across the globe as many other countries are beginning to demand more high quality standards of true craftsmanship that lasts and also maintains an effort of social responsibility at it's core. Thus now is the time for A New Year, A New Watch!
Popular in the Community