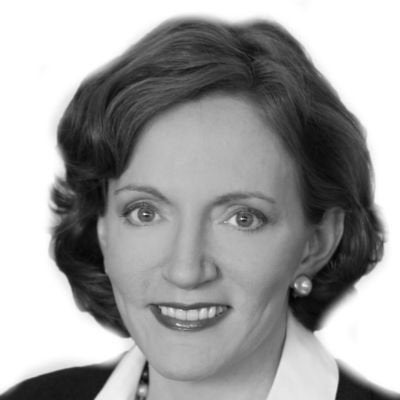 In leading Microsoft's U.S. Small-and-Midsized Business (SMB) group, I pay close attention to various trends in the small business space, and lately two trends in particular have tended to stand out from the rest. The first is the growth in the number of women-owned business, which was 44 percent between 1997 and 2007 -- twice the growth rate of male-owned businesses. Second is the incredible impact technology has had in making the process of starting and operating a small business easier and less expensive than ever. In a recent Microsoft survey of women business owners, more than 80 percent of those who have started businesses within the last five years say technology played a critical role in getting their business up and running.
Small business is the lifeblood of the American economy, with entrepreneurship playing a transformative role in our nation's history. But within the history of American entrepreneurship itself is a fascinating narrative around the collective experience of women who start businesses. From a changing legislative landscape, to a dramatically evolving cultural and social backdrop, the path of women entrepreneurs is marked by sometimes surprising obstacles and often inspiring triumphs.
A new online exhibit recounts the history of women's entrepreneurship over the last century. The exhibit, "From Ideas to Independence: A Century of Entrepreneurial Women," created by the National Women's History Museum (NWHM) in partnership with Microsoft, explores how key socio-cultural, financial, legal and technological developments have influenced women's entrepreneurship since the start of the 20th century. From Elizabeth Arden's cosmetics empire, to the franchise success of staffing agency Mom Corps, which offers flexible work opportunities to stay-at-home moms, the exhibit highlights the varied stories of American women who have developed new markets and made notable enhancements to existing ones.
The exhibit makes clear that the obstacles women have faced in starting businesses over the last 100 years have only served to empower them further, requiring ingenuity that would result in new avenues for success. For example, as recently as 1988, some states still had laws that required women to have a male relative sign a business loan. But such restrictions on women's access to credit forced them to bolster their financial savvy and find efficient, economical ways to secure capital. Social norms that designated business as an arena exclusively for men motivated women to form networks and alliances, like the National Association of Women Business Owners, that are now vital sources of support for women entrepreneurs.
One thing that has remained relatively consistent over time is women's motivations for wanting to start a business. The desire to be one's own boss, as well as the pursuit of greater flexibility and work-life balance, have remained top reasons why women start businesses. And over 70 percent of women who started a business less than five years ago believe it's easier for women to start a business today than ever before.
Becoming one's own boss and achieving a more flexible workstyle is easier today thanks in large part to advancements in technology. The advent of the Internet heralded the ability for women to establish online businesses from home, expanding their geographic reach to customers and contributing to flexibility of work hours and location.
Especially in the last few decades, technology has opened up a new world of opportunity for entrepreneurs, from greatly expanding the options for home-based businesses, to giving global reach to would-be local businesses. In just the last few years, cloud technology has played a transformative role in making it easier and more affordable to get a new business up and running from an infrastructure perspective. No longer does a new business owner need to make significant a technology investment to get started; now they can subscribe to a service like Microsoft Office 365 to get everything from professional email to word processing, spreadsheet and presentation applications, to storage and collaboration space, at a low cost. In fact, 84 percent of new women business owners agree that technology was critical to starting and running their business, according to the same survey referenced above. Cloud technology in particular can be implemented with no initial costs of securing an office space or setting up a server, and once a business is up and running, many cloud services offer collaboration and productivity tools that allow even very small businesses to present their materials, communications and brand on par with larger competitors.
Women business owners continue to make a significant and growing impact on our economy. More than 8.3 million women-owned businesses in the U.S., generating nearly $1.3 trillion in revenues and employing 7.7 million people (according to research by American Express OPEN). Clearly, supporting women in business addresses a real economic imperative for our country.
Calling all HuffPost superfans!
Sign up for membership to become a founding member and help shape HuffPost's next chapter