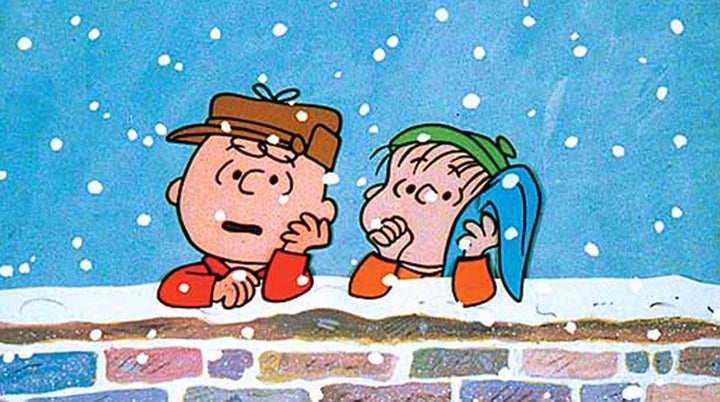 In 1965, "A Charlie Brown Christmas" debuted on CBS, with over 15 million people tuning in for the first showing. Over the next five decades, millions more watched the story of a few, still mostly hairless, kids who go on a quest to find the true meaning of celebrating Christmas.
Although the multigenerational resonance of this television special now seems fated, the fact that "A Charlie Brown Christmas" even made it on TV was actually so serendipitous that it's almost easy to believe some divine, jolly red-suited figure intervened to guide its path.
The Huffington Post spoke on the phone with producer Lee Mendelson about how CBS execs, animator Bill Melendez, and Mendelson himself thought the final product was a disaster before it aired.
"When it was all finished, we thought we'd ruined Charlie Brown," said Mendelson, who now ― comfortably sitting atop half a century of "Charlie Brown" success, acclaim and syndication money ― can talk openly about the time he thought he'd irrevocably tank cartoonist Charles Schulz's franchise.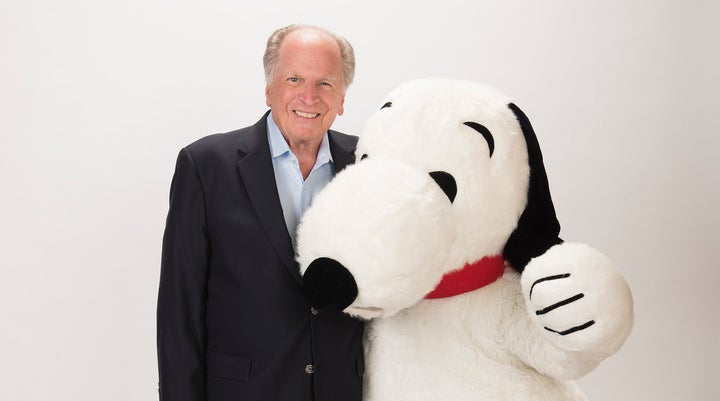 This special was the very first time Schulz had allowed an animator — in this case, Melendez — and producer to try to turn the Charlie Brown–centered "Peanuts" comic strip into a video feature. The stakes were high to not destroy Schulz's successfully syndicated comic about a kid who couldn't kick a football or learn to switch up his wardrobe from a yellow and black shirt.
In the alternate timeline where "A Charlie Brown Christmas" actually was a flop, the Halloween and Thanksgiving specials certainly would've never been made.
"If you go back and look over the years, very, very few comic strips ever went beyond one network special," said Mendelson, explaining the concern this apparent disaster of a special could cause for the brand. "They'd get one shot and be gone."
Adding to Mendelson's guilt at the time was that he was the one who roped Schulz into the deal with advertising group McCann Erickson to create this special, which Coca-Cola would sponsor.
(As an aside, Schulz, Melendez and Mendelson were fully aware that it was strange their movie was championing anti-commercialism, while a corporate giant made that movie possible. "The whole thing was a paradox," said Mendelson. "It was all kind of mixed together and we all went marching forward realizing the paradox involved, as did Coca-Cola.")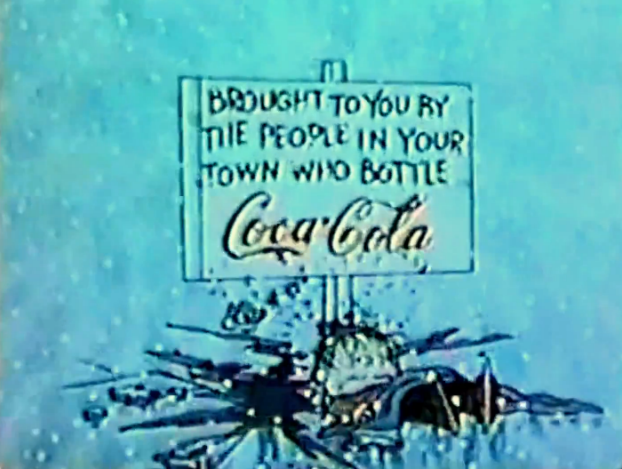 Mendelson had first become friends with Schulz after he cold-called the cartoonist to pitch making a documentary about him. Both of them happened to live in the San Francisco area, and the producer simply found Schulz's number listed in the phone book. The two bonded over a love for baseball, in particular San Francisco Giants star Willie Mays, who was the subject of another of Mendelson's documentaries.
Nobody ended up buying the film Mendelson made about Schulz, but their known relationship caused McCann to give Mendelson a call to see whether Schulz had any interest in making a Christmas special.
"I frankly just lied and said, 'Oh, yes, we've talked about it quite a bit,'" said Mendelson. McCann wanted an outline for Coca-Cola by the next week, which Mendelson promised he could give them ― based on nothing.
"I hung up the phone, stared at the phone for a few minutes, then I picked it up and called Mr. Schulz and I said, 'I think I just sold "A Charlie Brown Christmas,"'" explained Mendelson. "And he said, 'What in the world is that?' And I said, 'It's something you're going to write tomorrow.' And again, there was another 10-second pause and he said, 'OK, come on up, we can do it.'"
They called up Melendez and the three made the outline for the special in just one day. "The final show that came out was just about the same show we outlined that first day, never really changed it at all," said Mendelson.
The final major component of the movie was filled in an equally happenstance way, as Mendelson heard a song by San Francisco musician Vince Guaraldi in a cab. He hired the local for the project.
"It was just one of those surreal things that comes together," said Mendelson. "Like Vince Guaraldi ― where does he live? ― he lives in San Francisco. What're the odds of that happening? I don't know if you call that fate or serendipity or what, but why we all ended up in San Francisco, I will never know."
But if, in retrospect, the combination of these people seems like destiny, at the time it certainly felt like a mess.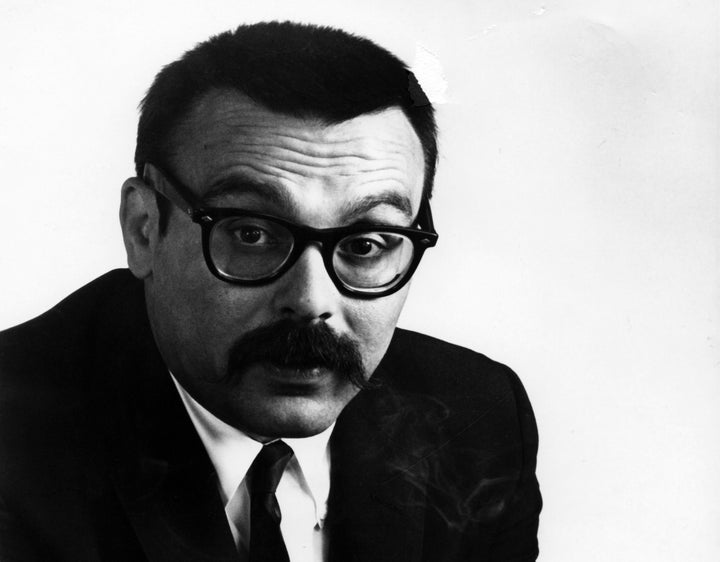 Mendelson and Melendez both thought that the special was too slow and that the inclusion of religion would not go over well.
"When [Schulz] said, 'You know, we're going to have Linus read from the Bible,' Bill and I looked at each other and said, 'Uh oh, that doesn't sound very good,'" said Mendelson. "But then Schulz said, 'Look, if we're going to do this, we should talk about what Christmas is all about, not just do a cartoon with no particular point of view.'"
Schulz also vehemently opposed Mendelson's suggestion that there be a laugh track, given this was a cartoon.
The execs at CBS ended up having the same thoughts as Mendelson and Melendez, while also believing the music was a bad fit. But Schulz's team turned in the finished work just a bit over a week before the scheduled airdate, and so changes weren't an option.
"[The CBS execs] thought the kids were using big words," said Mendelson. "They didn't get the jazz music, and so they said, 'Well, we'll put it on the air, not much we can do about it. It's in TV Guide, we'll put it on, it's not going to hurt anything.'"
It may seem strange that Schulz agreed to risk the longevity of his career to make such a unique special that went against the conventional wisdom of the time, but Mendelson explained it was a move in line with Schulz's nature.
"He was very competitive always ― in sports, or being the best comic strip or whatever," said Mendelson. "So looking back, I can see where he would say, 'Come on, we can do it.' He was very confident in it, but he took an enormous risk."
Just like Charlie Brown fought for his authentic Christmas tree, or just like Schulz fought for his vision, sometimes you've got to believe you're the one with the right idea in a room full of doubters.
"Charlie Brown endures bullying and keeps fighting back ― [this message] is so important today," concluded Mendelson. "Over the past 50 years, I've heard from so many different minority groups that identify with Charlie Brown and his struggle. His struggle is like their struggle. If there's any way that Charlie Brown's success can wave the flag for the bullied, then I think that's a good thing."
As all the characters yell at the end of the special, "Merry Christmas, Charlie Brown."
Before You Go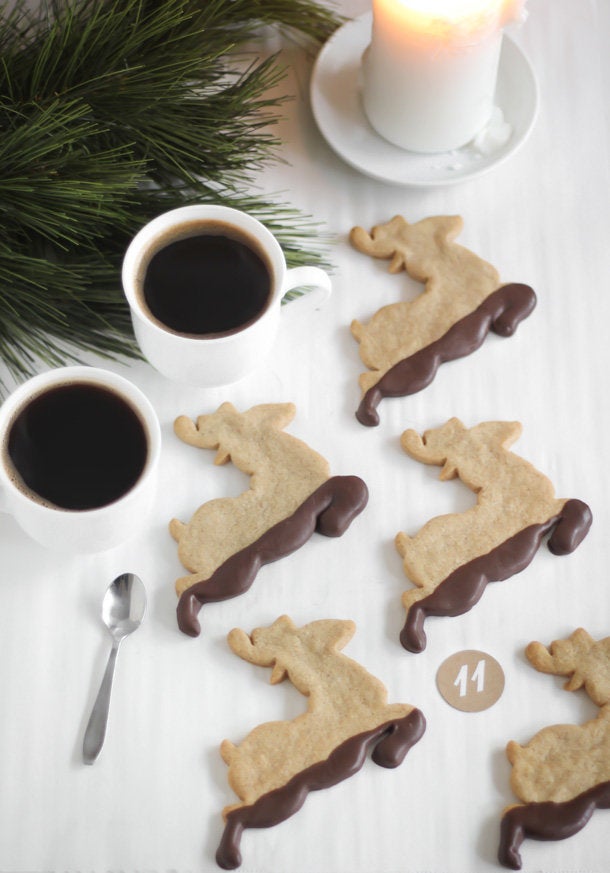 Cute Christmas Cookies
Popular in the Community