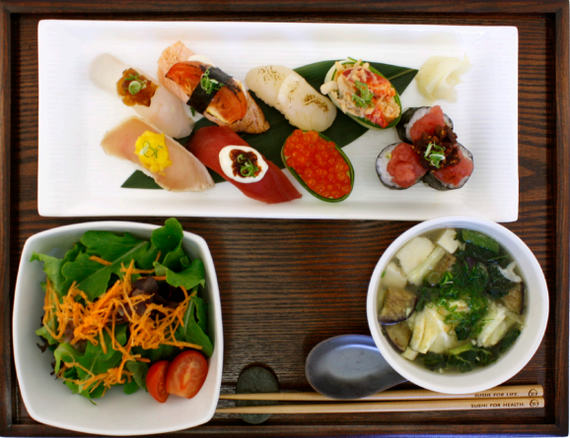 From a cursory glance, you would have never guessed that a little sushi joint located in the basement level of Whole Foods Market in Columbus Circle serves the variety of entrees that it promises to deliver.
Well, you are in for a delicious surprise.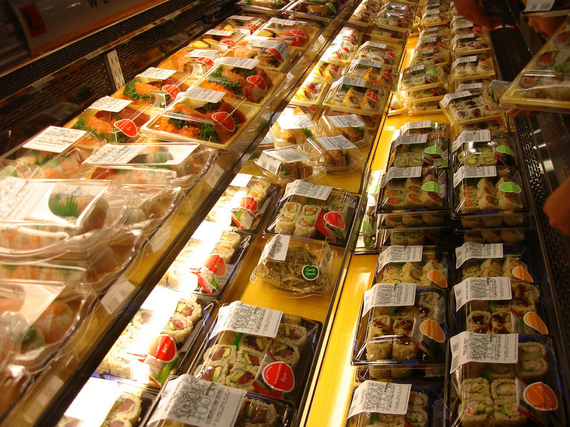 A majority of customers at Genji Sushi, a major sushi provider for Whole Foods Market and one of the largest sushi vendors in the United States, purchases its packaged and pre-made sushi rolls and nigiri to-go while shopping for other groceries at Whole Foods. However, Genji also offers a sit-down option at the bar with wider selection of menu items.
In addition to the every day hand-rolled sushi like spicy tuna and salmon avocado, Genji recently launched classic Japanese entrees for breakfast and lunch, as well as an innovative sushi set menu for dinner.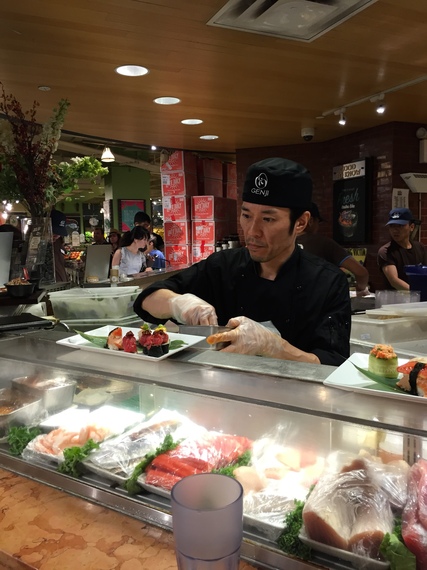 The Sushi Combo ($24.99) for dinner that I tried included seven types of nigiris, three pieces of tuna roll, spring salad with ginger miso dressing, and miso soup. Once you order, the skillful sushi chefs whip up a colorful arrangement of fresh and delicious sushi right before your eyes, catering to variations to fit your dietary preferences.
I have to address that the service was a little off - the entrée was supposed to be presented altogether in a wooden tray, but the sushi chef forgot about the salad and the miso soup, which were served after the sushi. My friend and I also asked for one entrée to use regular white rice, while the other to be a mix of quinoa, brown, and black rice. We both ended up getting mixed rice entrees, however.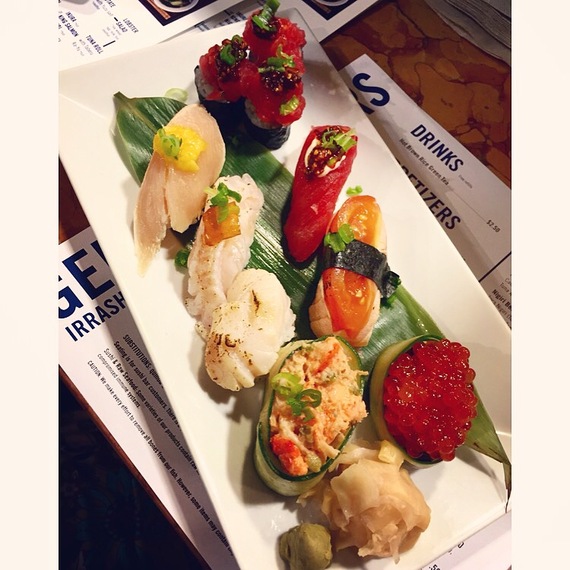 Service aside, the presentation of the sushi entrée was picture perfect - so much so that I didn't want to eat it! But of course I did, and every bite of it was delicious. The variety of fish ranged from fluke to salmon to lobster salad. Each piece was topped with savory or sweet items, such as ponzu jelly, grilled tomato, tofu cream cheese sauce, or mango sauce. My favorite was the ikura wrapped in thin slice of cucumber and topped with strawberry sauce. The fresh ikura popped perfectly in my mouth, and I loved the refreshing crunchiness that the cucumber added.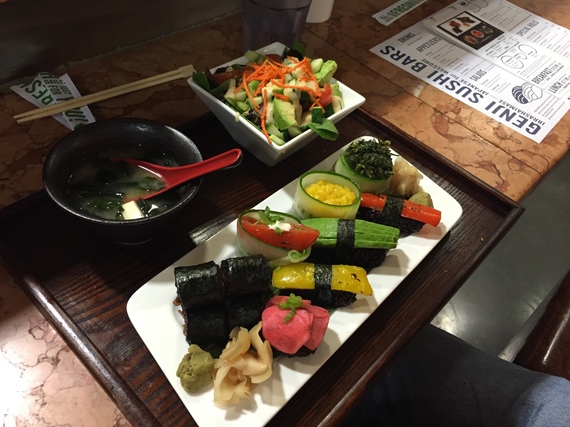 For the health-conscious out there, Genji offers a choice of brown rice, quinoa, or black rice. I would highly recommend the black rice because it had amazing nutty flavor. The vegetarians should not fret because there is a vegetarian sushi set that includes items like yellow pepper, red radish, or strawberry pickles nigiri.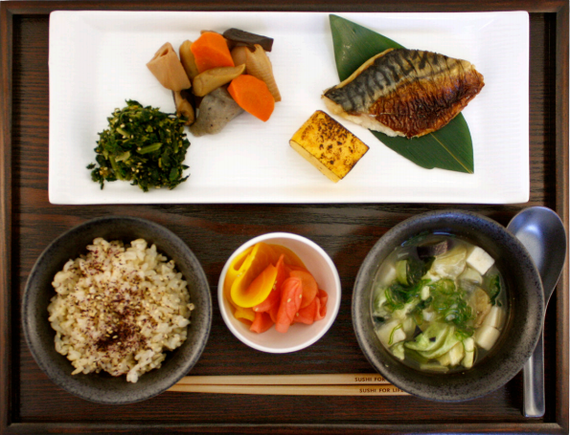 If you are craving traditional Japanese home-style meals, try Genji's breakfast or lunch entrees. The breakfast set ($10.99) contains different side dishes like dashi seasoned egg omelet, slow cooked mixed root vegetables, and Japanese pickles, and a choice of hearty protein like grilled mackerel or seared toro salmon. The lunch set ($17.99) is a bigger portion of the breakfast with some additional side dishes and protein.
Whenever I find myself at Whole Foods Market in Columbus Circle, I will be sure to stop by Genji for some delicious meal - any time of the day!