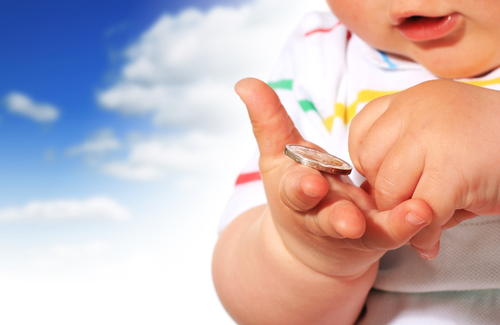 With 3 babies born in 15 months plus a natural disaster in the mix I quickly learned some great ways to save money, time and energy. Here are some of my tips:
Buy Necessities in Bulk
Pigs might fly before I would bundle three tots all into a car and pop up to the local shops. I found the cheapest deals online and bought in bulk. We were grateful to find a company who delivered super large boxes of Huggies & Pampers nappies to our front door. This saved us a lot of money and was incredibly convenient. The Baby Panadol and the Wyeth S26 Gold Formula we were using was expensive where we live. Again we found an online pharmacy and bought medicine and formula in bulk which saved time, money and ensured we were always stocked up.
Clothing
Play Clothes - In our house "play clothes" get stained fast so for years I bought our kids play clothes from the local op shop or thrift stores. I could often find designer brand items which were only lightly worn (people tend to keep good stuff for good) for less than the equivalent brand new item from Kmart.
Sunday Best - Our kids really only ever had one major outing a week because it was too difficult to go anywhere and my husband only took Sundays off from work. Our kids only needed one "going out" outfit. This Rock Your Baby shirt has seen four years of wear between our two boys. It's a favourite in our family and even though our youngest has outgrown it he is reluctant to part with it.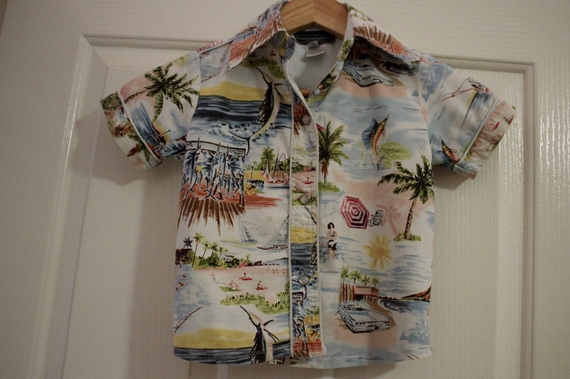 More great cheapskate clothing tips for parents:
Buy larger than your child's current size. Our kids can literally get years out of their clothes when we buy this way.
Buy this season's sale items for next year.
Hand Me Downs - We have two boys 15 months apart in age and similar sizes. The younger boy is always grateful to be handed down his big brother's clothes. Because our kids are used to second hand we find they are not too fussy.
Books
Young kids can be a serious threat to endangered species' like traditional papery books. Second hand books have been instrumental in giving our kids a love of reading from an early age. It has also helped advance their language skills. We have an abundance of children's books from so many authors from Beatrix Potter to Dr Seuss collected predominantly from op shops and thrift stores. These are a few of them: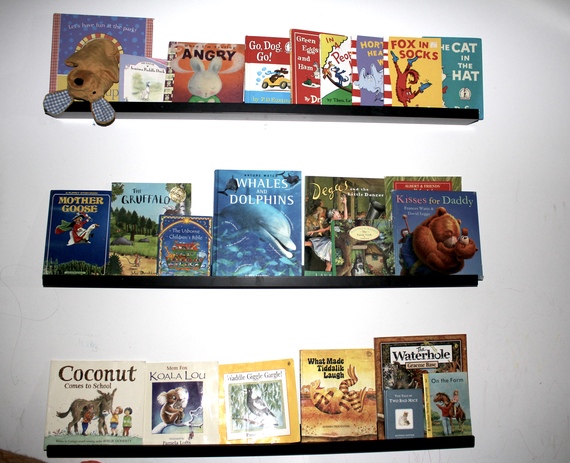 Buying Second Hand
There are some major perks benefiting parents who teach young kids to like second hand stuff from an early age. Our kids don't mind whether anything is new or pre loved. I'm not even sure they know the difference. Let's face it, a new toy is going to become a second hand toy within hours of it getting home anyway. Recycling plastic toys is a really good thing for the environment too.
The Value of Money
We are hoping to teach our kids the value of money from an early age. We are doing our best by getting them to do jobs and save up their pocket money for items they are particularly wanting.