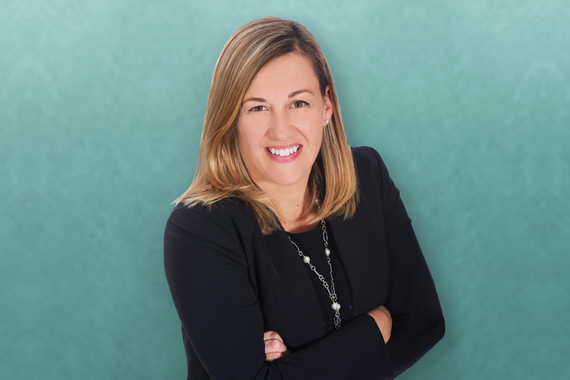 About every three years of my childhood, my family would move for my father's job. This meant starting a new life: getting new friends and learning how to fit into the new social hierarchy. For my sister, this peripatetic lifestyle wasn't a big deal. She was the ultimate extrovert. For me, the ultimate introvert, it was torture.
To make the first day of school a little easier, my father would take us out to breakfast and tell us to order whatever we wanted. It was a simple gesture; something to get our minds off the coming challenges. As my sister dug into a stack of chocolate-chip waffles, I'd sit there, my stomach too knotted up to eat even a bite. My father would always urge me to relax. And he would remind me how I always made friends at every school. Things did work out. My new classmates invariably surprised me by how gracious and welcoming they were.
Then along came college. And more change. I didn't get financial support for school, not because my parents didn't want to give it, but my father had gone into his own business venture that ended up going bust. So I adjusted and worked two jobs and went to school full-time. When I interviewed for my first job at Arthur Andersen, the partner said, "You're one of the best people I've ever interviewed. When I asked, 'Are you OK working overtime?' You didn't hesitate. You just said, 'I've done that my whole life.'"
And so continued the pattern that had been set from my childhood: Assuming things would be tough and pushing through anyway only to find myself surprised by my own strength and by how much I gained in the effort. Along the way, there came some very lucky breaks: I was part of a team that did one of the first big business process outsourcing (BPO) deals, although we didn't know to call it that in the 1990s. That came during my years at Arthur Andersen. The experience prompted me to go out on my own for seven years. And then, eventually, I found my way to Accenture, a global professional services company.
Now, as the Quality and Risk Management Lead and Director of Operations for Accenture Operations, I lead a team of 40 people who assess and manage risk for our biggest contracts as well as focus on our key indicators and initiatives to drive sales and account growth. Helping keep complex situations simple and actionable is our focus. Another role I have: a corporate citizenship sponsor for one of the key nonprofit partners in our Birmingham location.
When I started my current position, I was going through a major personal change: I moved my husband and kids from Charlotte to Birmingham. So to get involved in our new city and establish roots, I looked for a local charity that spoke to me and found one called "Focus on Recovery" or "FOCUS" for short. It's a nonprofit that bridges the gap for women recovering from alcohol or drug addiction, helping them develop life skills to return to work and a sober lifestyle.
We are now working with FOCUS as part of Accenture's Skills to Succeed corporate citizenship initiative, which aims to equip 3 million people globally with workplace and entrepreneurial skills by 2020. Our volunteers teach FOCUS members resume writing, job search, professional image and interview skills. We coach them on getting new jobs because many of them have to start over in completely new fields, having lost professional licenses or previous employment because of their addictions. In addition, my company awarded FOCUS a grant to help administer a transitional career services workshop for women about to graduate from the program and re-enter the workforce.
Working with the women at FOCUS has been a great bonding experience for our people in Birmingham, and it also helps us all see that our own problems really aren't that great in comparison.
To me the key to success--and more importantly, happiness--is being open to starting over. Challenging yourself to avoid the first, natural reaction--the "Oh, no!"--when the course of your neatly laid life plans suddenly shift off road. Allowing yourself to be surprised by the joy of new people and new experiences. Saying "yes" to openness.
Calling all HuffPost superfans!
Sign up for membership to become a founding member and help shape HuffPost's next chapter