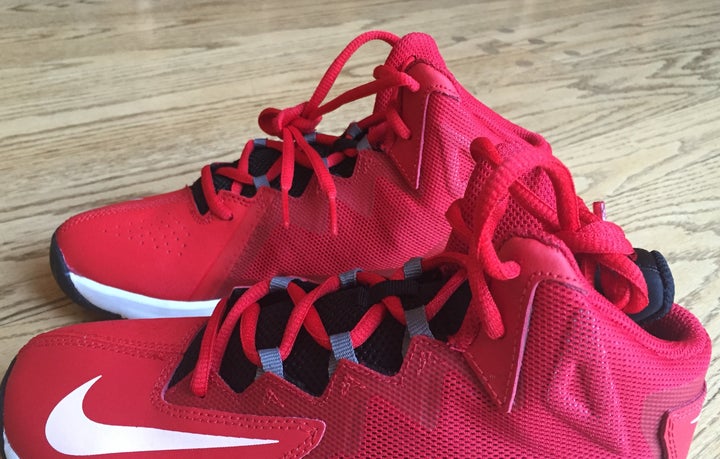 It was Thanksgiving weekend and we were at my in-laws home in Florida. I was sitting outside enjoying the warmth and chatting with my mother-in-law when my husband came out and asked me if I had checked my emails.
My antenna immediately was raised as my husband has been telling me of late how I am too connected to my phone and laptop. As a food allergy advocate, I spend countless hours online and he is always concerned it is too much. I asked him to hand over his phone ― and quickly scanned our emails. As I read the first email, the tears just started and would not stop.
For the past 3 years, I have co-chaired the FARE (Food Allergy Research & Education) gala in NYC raising funds and awareness about life-threatening food allergies. Each year, we list those who have died from anaphylaxis and have a sober moment of silence. We were about to add another child to the list.
The aforementioned email was from the mom of one of my son Joshua's classmates back in New Jersey. She wrote to tell me one of her son's best friends Oakley Debbs (same age as my son, 11) who had a known allergy to nuts had just died from food induced anaphylaxis.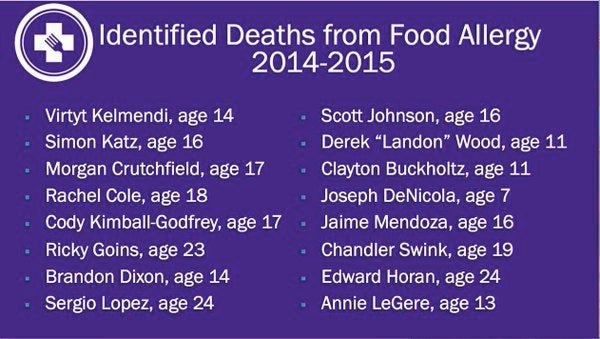 I believe I can speak for the entire food allergy community when I say we feel each reported death from food related anaphylaxis personally. That is because we can see our child's face in every child who has perished. We replay our own experience with anaphylaxis and can see the fatal outcome in our minds and hearts.
Trust me when I tell you it is terrifying to think that an ordinary food can take your child's life away. I personally have seen the light start to fade in my son's eyes as he struggled to breathe upon exposure to peanuts. More than once he has asked me to remove the arms around his neck that were choking him. I can't even imagine the pain of not being able to help my own child.
Food allergies are a unique condition because in order to keep our children safe, we need some cooperation from others. Yet as food allergic parents, we are often subject to mocking and disbelief from those around us. This takes place in our schools, on airlines, and on social media.
It needs to be shouted that food allergies are not synonymous with having a runny nose, watery eyes and itchy skin. Food allergies are potentially fatal and can lead to death.
Today I will go to the store with my food allergic son Joshua and buy red sneakers to remember and respect Oakley Debbs. Oakley loved his red sneakers, and his family wants us to wear red sneakers to increase awareness to ensure that no other child loses their life from a food allergy.
As Josh said to me this morning ― why did this have to happen to a kid ― why are we born with food allergies? Food for thought for those not touched by this disease ― our children and adults are faultless. This is a legitimate medical condition that needs to be respected and we need to find a cure so that there are no more funerals to attend.
Related