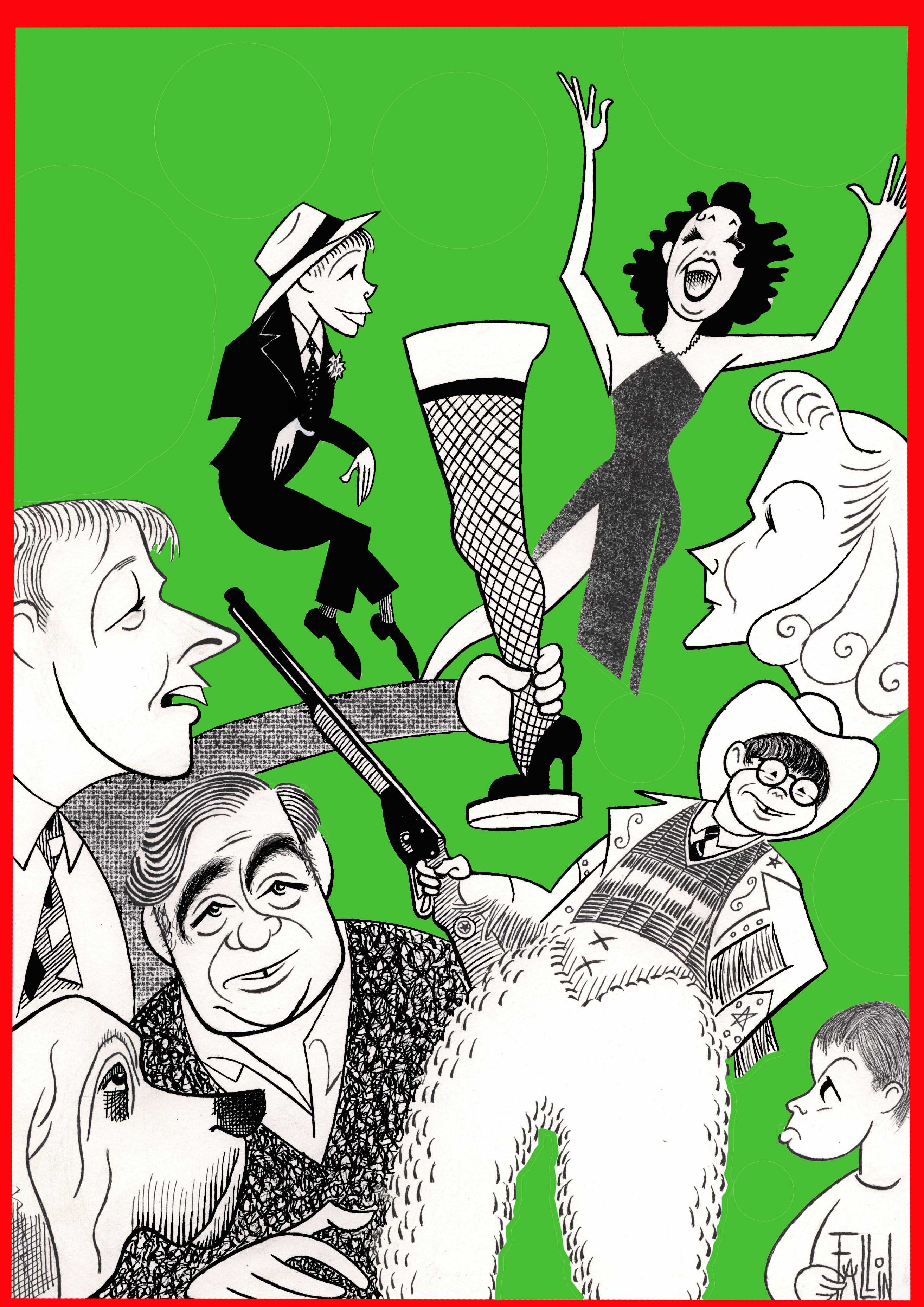 My name is Ken Fallin, and I'd like to welcome you to my blog, here at The Huffington Post.I am an illustrator, with a specialty in the caricature style, and I'd like to share with you some of my recent drawings from The Wall Street Journal and PLAYBILL.com.
Hopefully, the drawings will speak for themselves, but I will add a few written comments to share my experiences, inspirations, and adventures with each drawing.
This was a fun drawing to do, as I really enjoyed seeing the production, and I love dogs. There are two wonderful hound dogs in the show. One of my interest is dog rescue, and both of the Bloodhounds in this production were rescued. Luke Spring, the little boy at the top of the drawing wearing a hat, is an amazing tap dancer. Luke inspired me.
When I decide to draw a show, I go to a preview performance. I then look at production photos for reference. I do a pencil drawing on 12"x17" illustration board, then I go over the pencil lines in India ink. I am a very old-fashioned artist, in that I still use a steel quill pen, which I must dip into a glass ink well every few seconds. It takes time and patience, but I prefer this method of drawing. When the drawing is completed in ink, I join the 21st Century by scanning the drawing into the computer, and ad color highlights to the drawing. Personally, I prefer the plain black & white, pen & ink, but having color does make the drawings "pop" on the web page.
Popular in the Community