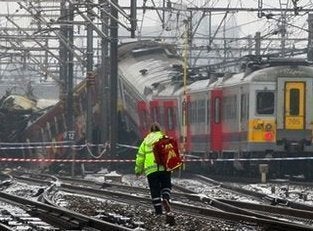 I just returned from a short trip to Belgium, my first time there, and let me tell you, it couldn't be more adventurous, intoxicating and sweet. And I mean it literally. I never ingested so much art, beer and chocolate as I managed to do in these five days in Brussels. The invitation to join a small group of American journalists came courtesy of the Belgian Tourist Office, which was promoting the prestigious annual art and antiques fair known as BRAFA.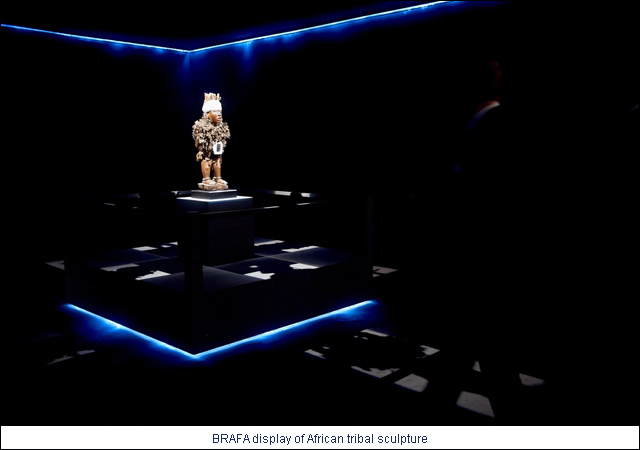 The Fair has been in existence for 56 years and this year alone more than 130 well known dealers from around the world put on display an amazing variety of art ranging from Greek and Roman antiquities to Pre-Columbian and European Medieval art. And the list goes on and on, including jewelry, tapestries, Old Master paintings and drawings -- plus a generous spread of Modern and Contemporary art and design.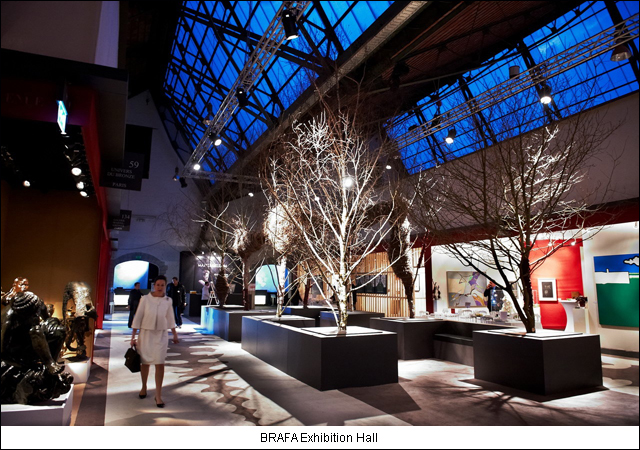 BRAFA is not as big as its major competitor, the Maastricht Art Fair in Holland known as TEFAF which attracts twice as many dealers. But what especially impressed me in Brussels is the attractive historic setting for the Fair, the 1903 former mail sorting station. Here in Brussels one could encounter spectacular objects presented in a highly dramatic way, as was the case with the extremely rare African Tribal sculpture, priced at one million euros and sold even before the opening night. However my overall impression was that the organizers of BRAFA are a little bit less vigorous and demanding in their selection of dealers compared to their counterparts at Maastricht.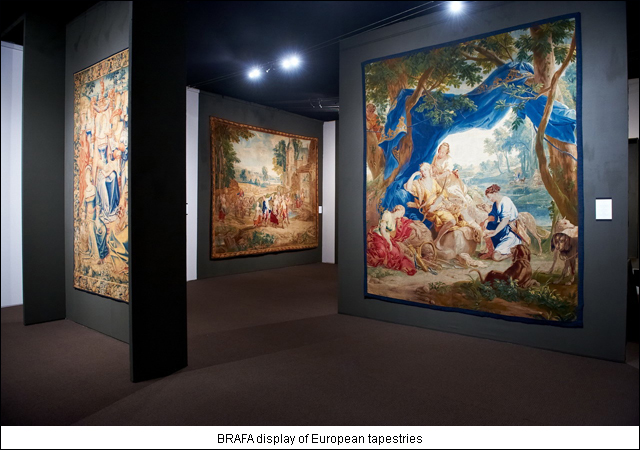 As a result, the disparity between the good, the best and the rest, with so many dealers turning their booths into busy antique shops, makes the Brussels Fair -- on one hand more democratic and affordable -- but on the other, slightly less impressive.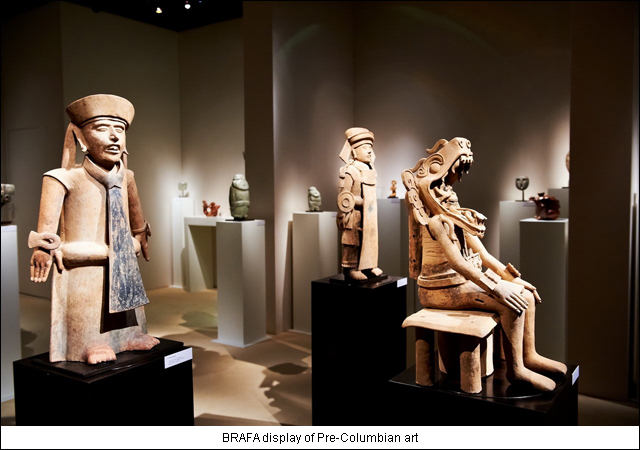 My friends told me that I would be impressed with Belgian cuisine and indeed I was, though I was not prepared for the elaborate dinners lasting for three to four hours. If you are a lover of seafood then Brussels' restaurants and brasseries are your place to linger. But be warned, if you have a sweet tooth and a fondness for beer, then Brussels could be your undoing. On the first day we were taken on a four-hour walking tour sampling chocolates in three prominent shops followed by beer tastings in three historic pubs. That was a sheer indulgence but a great introduction to the next few days spent at the Fair and in various museums and exhibitions halls around town.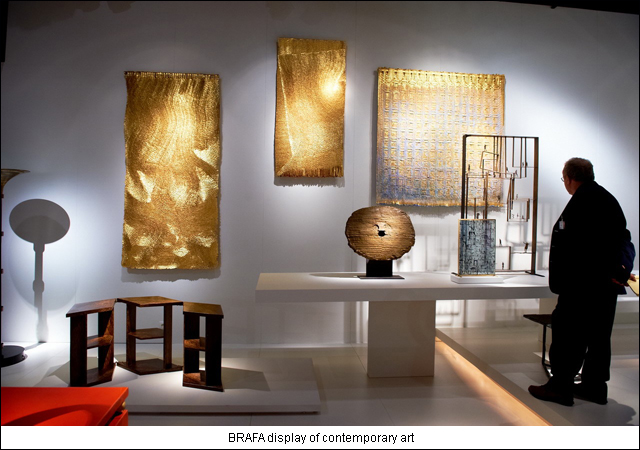 It took me almost half a day to go through the splendid collection of Old Master paintings at the Royal Museum of Fine Arts, including a generous sampling of paintings by Rubens. I was also very much looking forward to seeing the new Magritte Museum but unfortunately it was closed for the entire month of January for repairs to its faulty air conditioning system.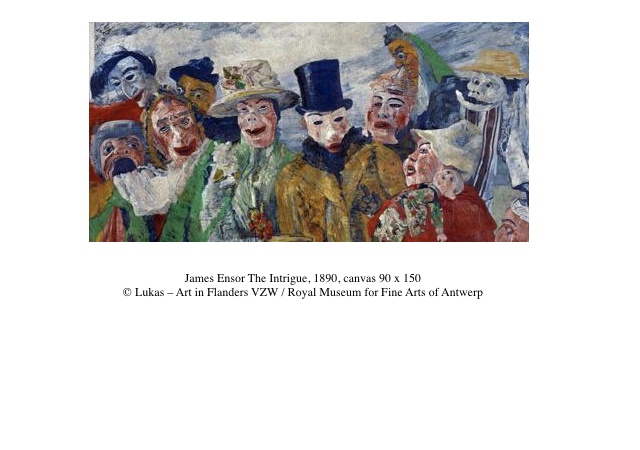 Just within walking distance of the Royal Museum I saw an excellent exhibition of early works by James Ensor and to add to this embarrassment of riches there were two more must-see exhibitions on my list to round out the day. At the Bozar Center for Fine Arts there was a blockbuster exhibition of the great German Renaissance artist Lucas Cranach. In the same building there was another high profile traveling show of new works by British art provocateurs Gilbert & George. After forty years of making gigantic photo murals, it feels as if this British duo may be running out of steam.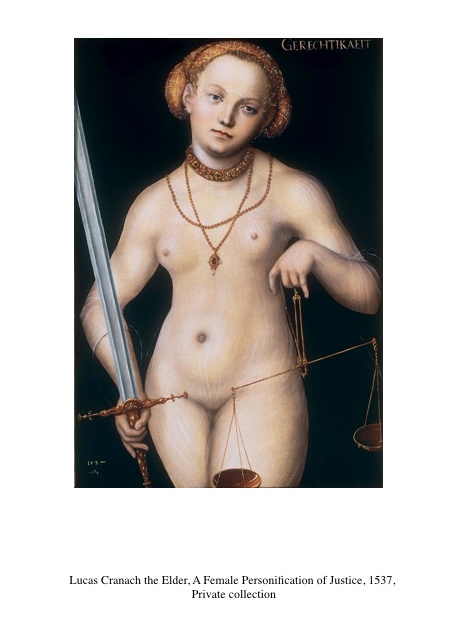 My last day in Belgium turned out to be an endlessly surprising tour of the Art Nouveau Architecture for which Brussels is especially famous. The intricate designs of these buildings with their trademark sinuous cast iron details and generous gilding turn these exquisite homes into irresistible bon-bons for the eyes. I hope Lady Godiva of chocolate fame will forgive me but the sweetest and most lingering memory of my trip to Brussels is the jewel like architecture of Victor Horta and his Art Nouveau colleagues.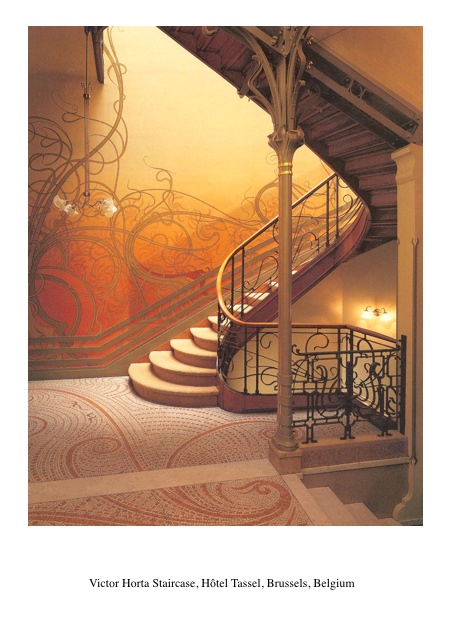 BRAFA 2011: 56th Brussels Antiques and Fine Arts Fair
21 - 30 January 2011, daily from 11am to 7pm
Avenue du Port 86 C Box 2A / B-1000 Brussels
Tel: +32 (0)2 513 48 31 - Fax: +32 (0)2 502 06 86

Edward Goldman is an art critic and the host of Art Talk, a program on art and culture for NPR affiliate KCRW 89.9 FM.
Banner image: A view of the Grand-Place, Brussels, Belgium
Related
Popular in the Community