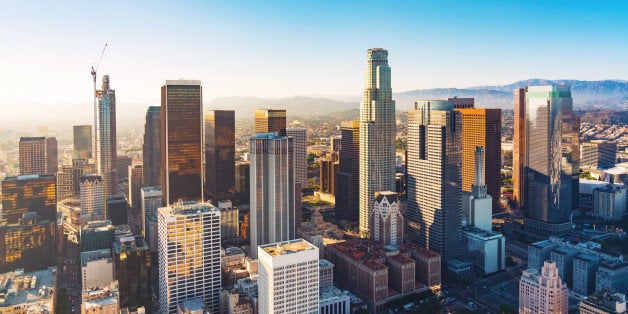 Sandra Gruberman first visited Los Angeles in 1986. She remembers standing on the grounds of Griffith Observatory, gazing out over the city and thinking, "This is where I want to be." A few months later, she packed her bags, and moved to L.A. She lives on the top floor of an apartment building in Los Feliz, where she can see fireworks exploding above the downtown skyline on the Fourth of July. Moving never crossed her mind.

This year, she got a notice from her building's management company: her beloved home was going to be torn down and turned into condominiums. Shortly thereafter, someone showed up at her door with a contract asking Sandra to relinquish her rights as a tenant.

Sandra had never heard of the City's Rent Stabilization Ordinance (RSO), which protects 624,000 households, including her own, from illegal evictions and rapid rent increases. That's nearly 75% of all rental housing in L.A.

The RSO is a powerful tool designed specifically to keep L.A. affordable and help families stay in their homes. But it only works when Angelenos are aware of their rights -- and landlords understand their obligations.

Sandra, like too many others, didn't know that the City had given her legal protection to stay put. We set out to change that.

A city's success should be measured by the opportunities it gives people to live in an affordable home, hold a decent job, and earn a living wage. But, too often, government leaders make policy based on impressions, not information. In order to deliver those essentials, we must ask constituents what they need, measure data that matters, and continue a relentless commitment to innovation as citywide policy.

In 2014, my office applied for a grant from Bloomberg Philanthropies to bring a dedicated Innovation Team or "i-team" to Los Angeles. My i-team is a group of civic leaders, data scientists, designers, and project managers focused on designing and implementing creative solutions to complex problems -- from building our affordable housing stock to helping small businesses get on their feet.

The i-team -- and innovative city leaders, like Rushmore Cervantes, the General Manager of the Los Angeles Housing and Community Investment Department -- is helping to lead the City's rejection of red tape and bureaucracy in favor of proactive outreach, where we gather citizens' input, and then test and launch platforms that meet the needs of Angelenos.

To address the concerns of renters like Sandra,the i-team headed straight to the source -- holding bilingual focus groups with Angelenos across the city who were facing eviction from their homes.

After months of discussion, data-gathering, and design work, the City's i-team and Housing Department worked with landlords and renters to deliver a campaign that empowers and informs Angelenos about their housing rights in some of L.A.'s most vulnerable communities.

Today, hundreds of billboards, more than one thousand buses, and every subway station in the city are plastered with information that could mean the difference between staying in your home and being forced out. We also knocked on doors and left materials for more than 3,000 households.

The success of the campaign inspired the i-team to focus on another challenge: giving entrepreneurs the support they need to launch a successful business.

Running a business can be hard -- it takes tremendous courage, steadfast resolve, and an unshakable faith in your own vision. To make the road a little easier, the i-team developed and launched the L.A. Business Portal -- a powerful online tool that gives Angelenos the help and guidance they need to start or grow a small business, whether they own a bakery or an auto shop.

We spent months talking with Angelenos face-to-face, and asking them how we could help them meet their challenges most effectively. The result is a comprehensive, open-source platform with three core features: a startup assistance tool, a resource library, and a business preparedness guide. It's a tool designed to make it easier and less confusing for Angelenos to open a business, so they can focus on creating jobs and serving their communities.

As the Innovation Team wraps up its first round of projects, and looks ahead to its next task -- building a modern municipal workforce prepared to adapt to a 21st century economy -- I'm again reminded that Los Angeles is a city where anything is possible. We have the powerful opportunity to continue to evolve our City government into a place that delivers value to residents daily and innovates in every corner it can.
REAL LIFE. REAL NEWS. REAL VOICES.
Help us tell more of the stories that matter from voices that too often remain unheard.