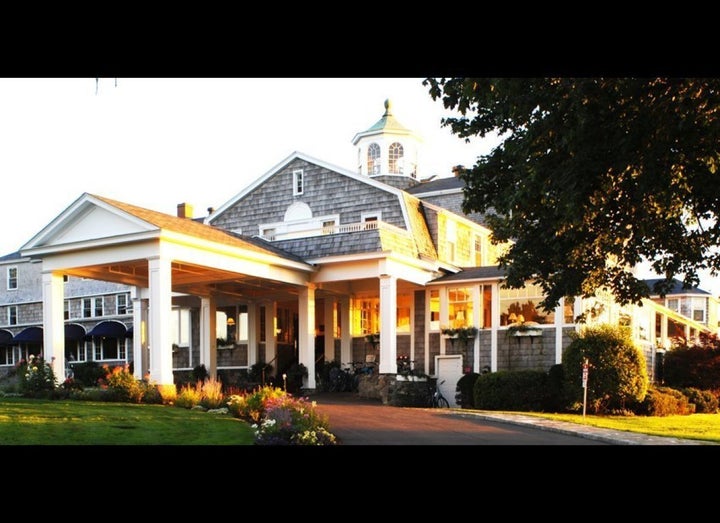 After catching the morning Jet Blue flight from JFK to Portland, I hopped in a taxi and within 20 minutes I was at the Black Point Inn in the exclusive, seaside community of Prouts Neck. Just one look at the handsome gray-shingled inn with a manicured front lawn dotted with white Adirondack chairs, I could feel urban tensions drifting away -- no matter that the day was gray and misty.
I had heard there was a mile-long Cliff Walk encircling the Prouts Neck peninsula (southwest of Portland) and Ferry beach, a crescent-shaped beauty was just across the road but nature would have to wait. It was lunchtime and I was craving Maine lobster. And so, from my beach-facing table in the clubby Chart Room, where a sprinkling of locals were settling into their clam chowders and sandwiches, I ordered a lobster roll and glass of Allagash White, a Portland micro-brew.
Dating from 1878, the Black Point Inn has 25 rooms, seven of which face onto Ferry beach. My room had a two-poster bed and dark wood furniture and from my large terrace, I could watch the sun set over the inlet leading out to Casco Bay. On clear days, you can apparently see Mount Washington, the tallest peak in New Hampshire off in the distance. The area's natural beauty is breathtaking, especially as it is kept very pristine with no shops or other hotels or restaurants, just a collection of uniform, gray shingled homes. Little wonder the iconic American painter Winslow Homer, known for his brooding seascapes, chose to live and work here from 1883 until his death in 1910.
The lobby, with its cozy parlors seemed more like a private home, with wooden floors topped with Oriental rugs and leather couches and nooks with comfy armchairs. I especially enjoyed sitting by the red brick, wood-burning fireplace, where tea and cookies were served each afternoon. And come early evening, guests would sit in one of the terrace rockers and sip a pre-dinner cocktail, perhaps a bloody Mary, blueberry martini or a glass of wine. Aside from The Chart Room (serving lunch and dinner), there's the Port Restaurant, where amid beamed ceilings, guests dine on Damariscotta oysters in a shallot lime vinaigrette, Gulf of Maine scallops and proscuitto-wrapped breast of chicken.
The next morning -- a beautiful cloudless day -- I set off for Cliff Walk. The entrance is reached by traversing across someone's property via a narrow stony path couldn't be more than a foot wide. They don't make it easy, I thought, which is also what I thought when I tried to find the entrance to Ferry beach. I kept passing Private Property signs until I finally found a teeny, unmarked opening in the bushes nearly stumbling out of my flip flops in the process.
Once on the seaside trail, I passed rocky cliffs, deserted beaches strewn with shells and old lobster traps, not to mention some beautiful homes including Winslow Homer's studio, which will soon be open to the public for the very first time. The hunter green clapboard house with a second-story porch was bought by the Portland Museum of Art in 2006 and meticulously restored to its original state after a $10.5-million top-to-bottom renovation. Visits (three times per day, departing from the museum on a shuttle) will take place September-December and April-June.
That afternoon, I was thrilled to meet up with a staff member from the museum for a pre-arranged private tour. Though Homer was born in Boston and traveled extensively, he felt most at home in the cottage, living there for the last 27 years of his life and painting many of his most famous seascapes including Undertow, Life Line, Lost on the Grand Banks and what many consider to be his masterpiece, Weatherbeaten.
On display are Homer's original illustrated covers from Harper's Weekly and personal items such as black-and-white family photos, as well as biographical information. A highlight is being able to step onto to the porch to take in the very same sea view Homer gazed at more than a century ago. Coinciding with the studio opening will an exhibit at the museum called Weatherbeaten: Winslow Homer and Maine (Sept. 22-Dec. 30) featuring 35 works. Back at the inn, gazing at the shimmery water in the moonlight, I could easily see how one could find inspiration here.
Rooms at the Black Point Inn start at $200.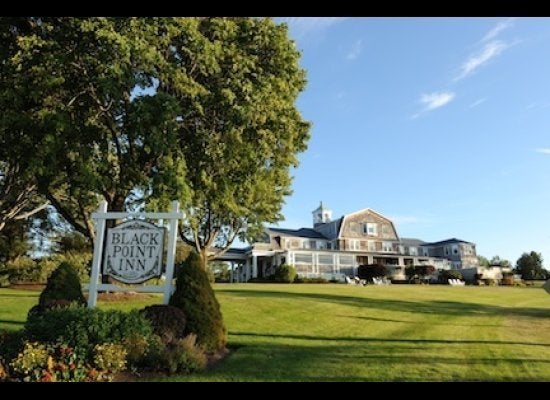 A Classic Getaway
Related