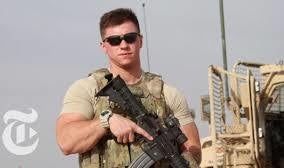 Big, but narrow win for transgender rights in Congress!
On Thursday, July 13, 2017 Democrats stood together and tall for common sense military readiness, transgender equality and health care equality and were joined by 24* Republicans and defeated an unnecessary and hateful amendment by Rep. Vicky Hartzler, a Republican from Missouri, that would have banned the coverage of transition-related health care for transgender troops. Hartzler has a long and consistent anti LGBT record. Hartzler has been condemned by LGBT groups for calling transgender service members a "domestic threat" in an interview with the conservative Family Research Council.
*For the record, however, according to a somewhat confused and fact challenged Breitbart, Florida Republican Congressman Rep. Brian Mast (R-FL), one of the 24 Republicans who voted against the amendment, went to the House floor afterward -– per the congressional record – to announce he had mistakenly voted against the amendment. He says he meant to vote for it.
Hartzler's proposal comes in the middle of renewed debate over transgender people serving in the military. The Pentagon lifted the ban on transgender troops serving openly in the U.S. military last summer, but retained the ban on transgender recruits. There are between 6,000 and 14,000 transgender service members currently serving, out of a total of 1.3 million active-duty troops, according to recent estimates.
A 2016 analysis by Rand Corp. found that the impact on military readiness would be minimal, since even the highest estimates indicate that less than 0.1 percent of the total force would ever seek transition-related medical care that would hinder their deployment. It also found that the cost of transition-related treatment would be relatively low.
Transgender people were supposed to be allowed to enlist on July 1 this year, but the day before the deadline Defense Secretary Jim Mattis deferred the decision for another 6 months. Military leaders need more time to analyze whether the "readiness and lethality of our forces" will be affected, he said. Ironically this delay puts 2 recent West Point graduates in total limbo and represents on the surface the inability of our military to utilize the investment US taxpayers have made in training and preparing ready able and willing leaders to serve and reap the return on our country]s investment in our common defense.
Democrats were unified in the House. Minority Leader Nancy Pelosi and Minority Whip Steny Hoyer spoke out, demanding the amendment be removed. "They are fighting to rip away the health care of thousands of brave service members." Pelosi said. "This cowardly Republican amendment targeting transgender men and women in uniform effectively bans these patriotic Americans from serving their country."
"This amendment will go back in an area where we going forward," said Rep. Adam Smith, D-Wash. "It wouldn't just impact transgender people who are serving, it would also impact their children. It's a social agenda that has no business being in the defense bill."
Defense Secretary James Mattis as expected supported his transgender service members and their families. CNN, citing congressional and Pentagon sources, reported that Mattis called Hartzler to pressure her to drop the amendment. (Mattis, citing service chiefs who wanted more time to prepare, had last month put off for six months a plan to allow new transgender recruits, something advocates weren't happy about, though they expect him to follow through.) When that didn't work, Mattis lobbied individual GOP House members to vote against the amendment.
"Mattis had far more influence here than the vice president did," noted Matt Thorn, the executive director of military LGBT advocacy group Outserve-SLDN
"Democrats stuck together, standing up for what's right but also for their base and it was the Republicans who went on the run." observed Michelangelo Signorile
Republicans were led by Rep. Ileana Ros-Lehtinen, R-Miami, a noted advocate for LGBT rights who has a transgender son.
It's a hurtful amendment, it's not needed, I view it as a personal issue, because as a mom I'm impacted, but it's an issue of fairness for everyone. You don't have to know someone that's transgender or have someone in your immediate family to feel this impact. It's just needlessly hurtful and serves no useful purpose.
Ros-Lehtinen was among the 24 Republicans, including Miami Rep. Carlos Curbelo, who voted against the amendment who is considered vulnerable in 2018. Oddly Miami Republican Rep. Mario Diaz-Balart who certainly owes Ros Lehtinen and has cast pro LGBT votes in the past voted in favor.
There were Republican votes against the bill that appeared to be surprises from Conservative Republicans who either wanted to do the right thing or just felt they were vulnerable with Trumps negative approval numbers and actually listened to their electorate or Mattis. Representatives Darrell "Benghazi" Issa of California, Barbara Comstock of Virginia were deemed to be notable surprises. Other notable surprise votes came from California's Paul Cook, Jeff Denham and Steve Knight as well as New York's John Faso, Tom Reed and Pennsylvania's Ryan Costello and Bill Shuster.
What can we take from this victory?
There is hope if we fight back and the LGBT community is unified.
We know that DEFSEC Mattis actually wants the military to work and will put America first as opposed to the partisan ideologues who dominate the Trump cabinet who shamelessly and publicly pander to Trump's fragile ego.
The vote may reflect the weakness of the White House as Donald Trump's approval numbers sink, and perhaps was an indication of how far acceptance of transgender people has come.
The vote may also showcase Republicans who are vulnerable, in districts that Democrats will be confidently and aggressively targeting in 2018.
There is also the question of how creative and effective were the LGBT Advocacy Groups in bringing in Republican votes? Will we make the Transphobes pay in 2018?
Calling all HuffPost superfans!
Sign up for membership to become a founding member and help shape HuffPost's next chapter