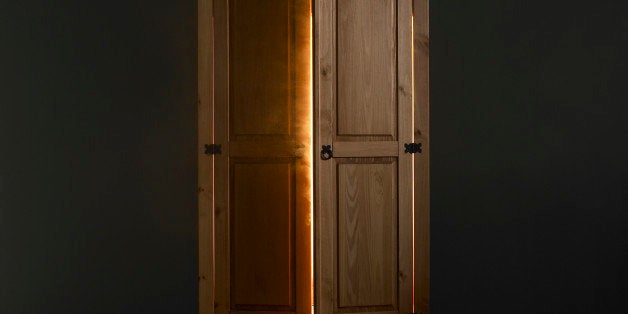 I enjoy short, weekend trips. They give me a chance to explore new cities, sites and my favorite, local restaurants! (Yep, it's really all about the food.) I'm really excited about an upcoming trip with some of my oldest friends. Our mission is to allow our teenaged daughters to get to know each other better and more importantly, give them an opportunity to get to know our "younger selves" through the eyes of our friends. I expect a few embarrassing stories to surface, but I'm sure my girls will enjoy meeting their once-very-interesting, 20-something mom. I'm loading up on ammunition in the event one of those stories happens to wander out of my closet.
There was probably a time in my life when I would have had serious objections to my impressionable girls having dirt on their mom. I wanted them to see me as someone who had it all together, made good decisions and set a proper example for their lives. Eh, that's just crap. Well, maybe in some fairy tale this might be more feasible, but in this life, we're destined to make mistakes; learn, grow, evolve. Trying to shelter them from some of my crimes is just not something I choose to do. I want them to know that we all make mistakes; it's part of how we develop into the person we aspire to be. I want them to be OK with that. I want them to know that our mistakes do not define who we are; they are simply something we have done.
It took me a long time to forgive myself for my transgressions, my shoulda known betters, my why did I do thats. I let those mistakes haunt me for far too long. The thing that made the most difference was realizing I wasn't the only one in the world who had really messed up. These two particular friends taught me that, and it's a lesson I hope to share with my girls as they prepare for the real world, the one beyond high school where mom isn't always close by to help them navigate the detours.
So, cheers to the weekend. Cheers to learning life is not perfect and neither are we. Cheers to the mistakes that help us become who we are designed to be. And cheers to the stories in our closets that teach us who we aren't.