This is more than simply filing a false police report.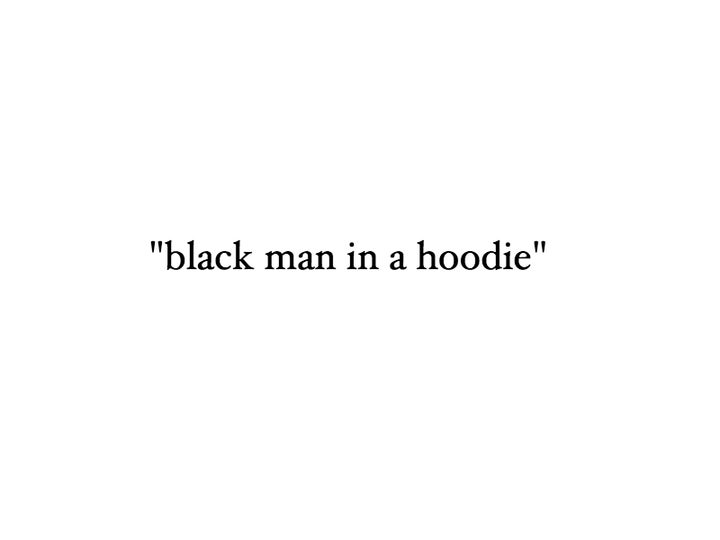 Brent Ahlers, a 25-year-old security guard employed by St. Catherine University in St.Paul Minnesota was shot in the shoulder on campus Tuesday night.  When police arrived at the scene, Ahlers, who is white, told them he was shot by a "black man in a hoodie." What resulted was a manhunt that, as The Root reported, included a full campus-wide lockdown, aircraft patrol, 55 officers and four K-9 units.
The next day, after the mission proved fruitless, Ahlers admitted that he accidentally shot himself and made the story up because he was afraid of losing his job being that guns are prohibited on campus. He will now be charged with a misdemeanor for falsely reporting a crime.
Think about the situation this man set in motion. Because of his lies, 55 armed police officers descended on a college campus looking for an armed and dangerous, "black man in a hoodie." What could've happened if these officers came across a black man in a hoodie? We've seen these situations end in the deaths of innocent people time and time again.
Ahlers put everyone on that campus, including law enforcement, in danger by further perpetuating racial stereotypes that have helped maintain inequality and have bolstered the cycle of poverty.
This is more than simply filing a false police report. Ahlers' decision to describe his assailant as a black man in a hoodie speaks volumes as to what, for many white Americans, the common aesthetic composition of a criminal is in their minds. The first thing he thought of was a black man in a hoodie.  Its an image that has been subject to an astounding amount of fear-mongering, and has led to black men being demonized overall, and targeted by law enforcement for decades.
REAL LIFE. REAL NEWS. REAL VOICES.
Help us tell more of the stories that matter from voices that too often remain unheard.