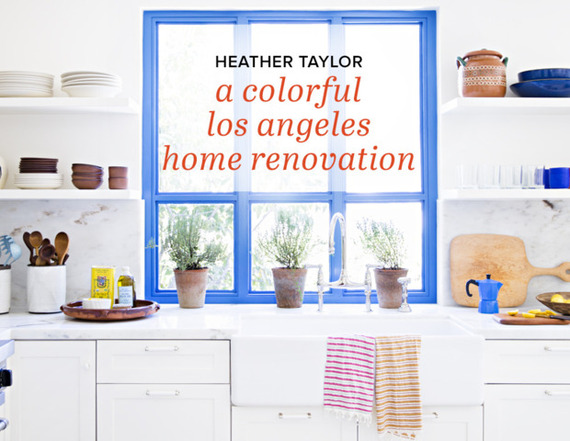 With a baby on the way, Heather Taylor renovated her Los Angeles home to balance work and play, with bright and energetic shades.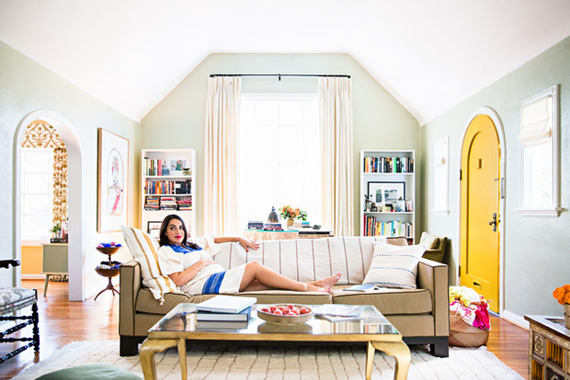 With the baby's due date looming, Heather Taylor, founder of Heather Taylor Home, and her husband Taylor De Cordoba had all the motivation necessary to begin a much-needed renovation, which included expanding and redesigning their kitchen and adding on a nursery.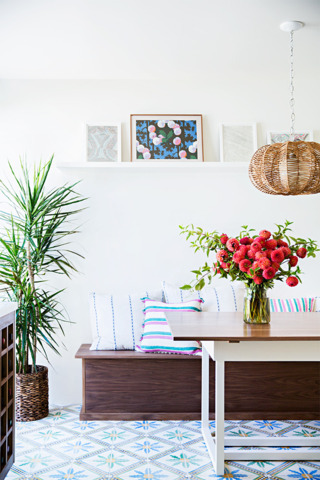 The breakfast nook's walnut benches are dressed with striped pillows of Taylor's design.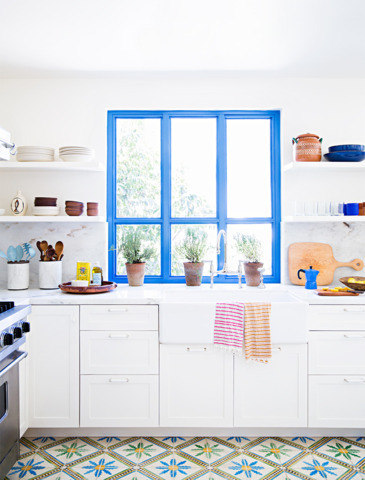 Through a whimsical mix of worldly textiles and bright colors--including Moroccan floor tiles in the kitchen and dashes of sunshine yellow and Yves Klein blue throughout--Taylor and de Cordoba managed to evoke the spirit of an exotic resort.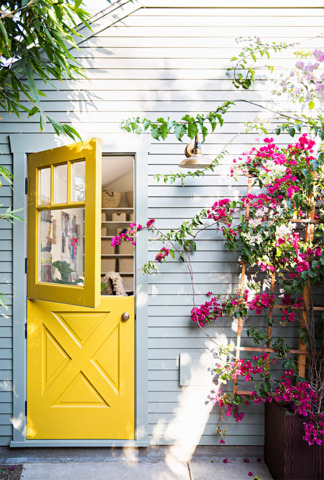 Bougainvillea frames the studio's Dutch door.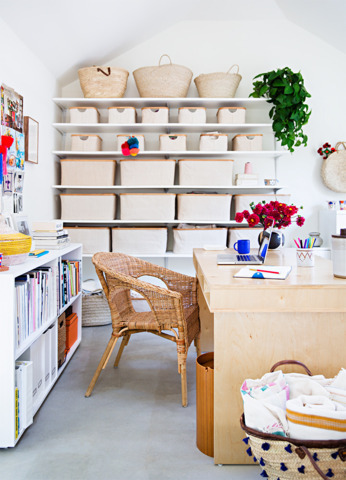 Bright-white walls serve as a clean backdrop for Taylor's textile collections and inspirational images.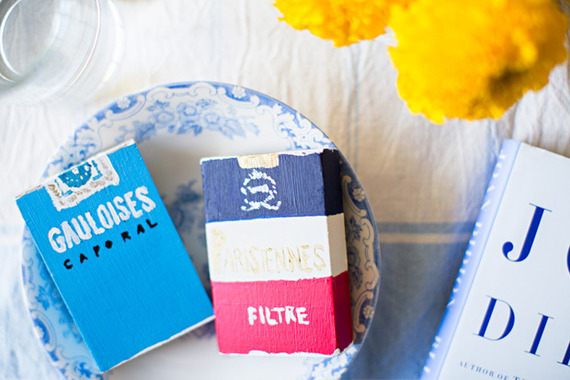 Bright pieces, which have deep meaning to the couple, invigorate the space.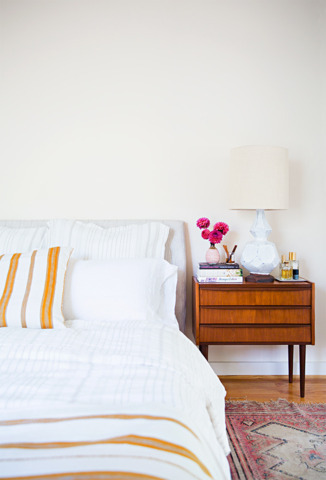 Cool striped linens help create a serene master bedroom.
Photography by Brittany Ambridge
Related