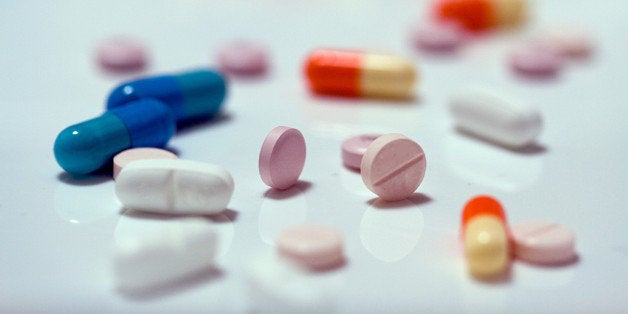 After a long dry spell, the pharmaceutical research industry has brought to market a spate of innovative treatments that can extend life and often have fewer side effects than older treatments. But these medicines are not affordable to most of the people who need them. Recent treatments for hepatitis C and cancer - both widespread conditions globally - can cost from $50,000 annually to well over $150,000.
At the other end of the spectrum, the generic pharmaceutical industry is losing interest in manufacturing older, off-patent medicines because the market price has been slashed to a level that it no longer provides an incentive to produce them. The result is either low-quality medicines, or no medicines at all. Two clear examples of this phenomenon are Benzathine penicillin, the antibiotic of choice for certain bacterial infections, and methotrexate, used to treat arthritis, psoriasis, and certain cancers. These products, still needed and often prescribed, are frequently unavailable in health systems.
These recent trends represent a two-fold setback: on the one hand, new medicines are out of reach of even the wealthiest countries, on the other, older medicines are in great shortage.
A study published in PLOS Medicine at the end of May shows that the prices of two new medicines for treating hepatitis C vary greatly between countries worldwide, raising serious concerns about the viability of reducing the global hepatitis C burden. After adjusting for average 2015 exchange rates and purchasing power, the study reveals that the cost of treating the entire hepatitis C infected population in each of the 30 countries examined would range from 10.5% of total pharmaceutical expenditure in the Netherlands to 190.5% in Poland.
Some governments have found national solutions to high prices, like Australia, where the Pharmaceutical Benefits Scheme is the single negotiator and purchaser of drugs for the country and makes medicines available at fixed prices.
Others are seeking solutions for specific medicines, like Colombia's recent plan to allow a generic copy of the cancer drug Imatinib. The current price of the branded medicine for one year of treatment per patient is more than double the nation's per-capita income.
Others still have put in place mechanisms to address drug shortages. In the United States, which has been experiencing increasing drug stock-outs, the Food and Drug Regulatory Authority has established a fast-track review process for medicines in short supply to incentivise companies to keep producing them.
But from the point of view of global public health the way forward must be comprehensive and sustainable if we are to eradicate treatable infectious illnesses, effectively address the upsurge of non-communicable and chronic diseases and care for our aging populations.
Amid public outcry, political battles and media articles, no one seems to understand how, exactly, medicines prices are set. For years, pharmaceutical research companies have cited the large investment of time and resources that go into bringing a drug to market. More recently, they argue that their medicines are actually saving money by preventing expensive medical interventions like surgery and hospitalization.
But whatever the argument used, the price setting mechanisms for commodities that are inextricably linked to people's health and survival must be made more transparent so that we can, as a global community, devise effective solutions.
To that end, the World Health Organization is planning to convene governments, patient groups and industry stakeholders to develop a fair pricing model that can affordably deliver the medicines needed by patients while keeping companies interested in developing new and better treatments and producing generic treatments. That model will need to hinge on greater transparency in industry's research and development and marketing approaches; it will also need to understand what the inputs are into price setting, as well as the barriers companies face in bringing new products to market.
In late 2015 we entered the era of sustainable development, with universal health coverage at the center of global health efforts. That means that by 2030, the deadline for the Sustainable Development Goals, all countries must be able to provide full coverage for quality health services to their entire populations. The only way we can reach that objective is to enter a social contract between the public and private spheres so that innovation and generic production can respond effectively to global public health needs - both in the quality and effectiveness of the treatments, their availability, and their affordability.
Marie-Paule Kieny,
Assistant Director-General, Health Systems and Innovation
World Health Organization
kienym@who.int
Popular in the Community