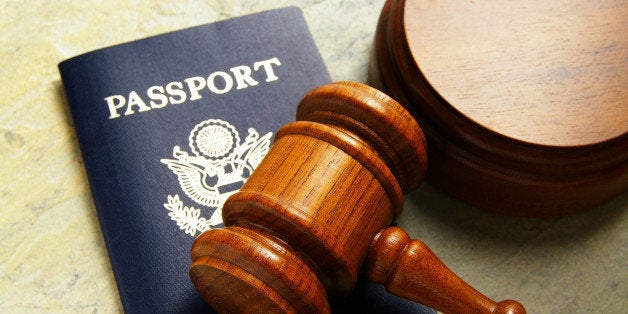 "Will I be able to go back to school if Trump takes away the ID I got under Obama?" "I am a U.S. citizen, but my mom is undocumented -- will she be deported?" "I have cancer and I receive treatment through Medicaid, will I be able to continue seeing my doctor if I my work permit is taken away?"

As an immigration attorney, these are some of the heartbreaking questions I've had to answer during the past month as friends, neighbors, and clients contact me in fear and desperation seeking advice. With the threat of massive dragnet deportations looming on the horizon, local elected officials around the country have sought to allay these fears by vowing to do everything in their power to protect our communities from unfair deportations and harassment.

New York City's Mayor de Blasio: "we are not going to tear families apart." Los Angeles Mayor Garcetti: "Our law enforcement officers and LAPD don't go around asking people for their papers, nor should they. That's not the role of local law enforcement." Chicago's Mayor Emanuel: "Chicago always will be a sanctuary city." The mayors of San Francisco, Providence, Santa Fe and other cities have also stated that their cities' resources will not be used to separate families and tear apart our communities.

But that is simply not enough. The fact is that even if state and city governments refuse to participate in mass deportations, the federal government still has enough information and resources to place millions of immigrants in removal proceedings. There is one way, however, in which local elected officials across America can create a concrete safeguard.

Most people do not know that unlike criminal court, where you have a right to free counsel, in immigration proceedings, if you are too poor to afford an attorney, you're expected to represent yourself. This means navigating one of the most complex areas of law, facing a government lawyer, and often times, defending oneself from within the confines of immigration jail and without the right to a bail hearing. Nobody gets a free pass under current immigration laws: not minors, not people who have experienced trauma, not people with mental disabilities; no one is guaranteed the most basic tool to achieve justice -- a lawyer.

A study published in 2010 found that only 3 percent of the people who were detained and unrepresented in immigration court were successful in their cases and were able to avoid deportation. On the other hand, 74 percent of people who were not detained and were represented by an attorney were able to stay in the U.S. This jaw-dropping difference shows not only how essential it is to be represented by counsel in immigration court but it also shows that millions of immigrants have an actual legal path to remain in the U.S. Many people assume there are no defenses in deportation cases, but statistics show the contrary. In 2016, 81.9 percent of immigrants placed in removal proceedings in New York City were able to prevail in their cases and legally remain in this country.

If elected officials around the country want to do something to protect our communities, they should follow the lead of the highly successful New York Immigrant Family Unity Project (NYIFUP), the first public defender system in the nation for people in immigration proceedings. Under NYIFUP, the City of New York works with public defender offices like The Bronx Defenders to provide lawyers for all low-income people in immigration detention in the city. As of August 2015, 52 percent of clients from the pilot phase of the project have been reunited with their families, with NYIFUP attorneys winning 71 percent of their trials. NYIFUP is projected to increase the percentage of immigrants who will win the right to remain in the U.S. by as much as 1,000 percent.

Not only will our community be better protected by having free access to immigration lawyers, but we will also save millions of dollars in costs connected to detention and deportation. Employers bear the burden of replacing employees who are detained and deported. Children are forced to drop out of school and often become part of the foster care system because a parent is detained or deported. On top of it are the costs of decreased economic activity, and reduced tax revenue, when longtime community members -- workers, business owners, customers, mortgage- and lease-payers -- are locked up and deported, denied the opportunity to regularize their immigration status and continue making long-term contributions to the local economy.

Sadly, in the coming years, NYIFUP and other programs like it will be more important than ever. The fate of millions of our neighbors, family members, and colleagues will depend on being represented by an attorney in immigration court. If elected officials are truly committed to protecting our communities and families, then they need to make sure poverty does not prevent our communities from accessing justice. Give us lawyers to fight for a chance to stay in this country. In no other realm do we lock people up and make them litigate for their liberty without the aid of counsel. It's simply un-American.
Calling all HuffPost superfans!
Sign up for membership to become a founding member and help shape HuffPost's next chapter