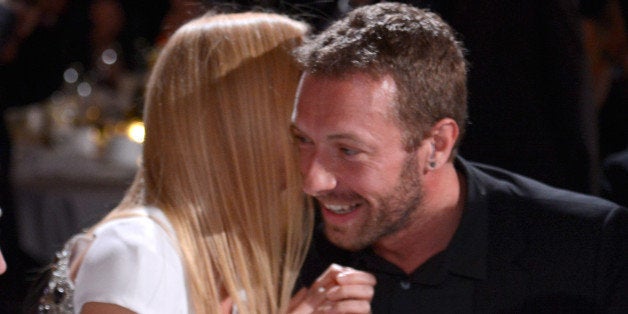 We are hearing a lot about a new term related to the separation of Gwyneth Paltrow and Chris Martin: conscious uncoupling.
I define conscious uncoupling as recognizing that not all marriages are meant to last forever and both parties deserve to leave whole and intact. While some may dismiss this new terminology as woo woo, divorce is a reality and worth discussing. Nobody goes into a marriage hoping for it to terminate -- it is a loss of tremendous magnitude.
As someone who specializes in grief and healing, one of the ideas I've heard over and over again at the end of life is that people wish they dissolved a relationship grateful for the lessons instead of bitter about the hurt. And, I have learned that a marriage can be successful even if it ends in divorce.
I talk about this approach when I lecture and I wrote about it in my new book, You Can Heal Your Heart with Louise Hay. I ask the question: Wouldn't it be great if we could say, "What a wild ride that was," "Glad we did it," or "I really enjoyed being with you?"
It's easy to say... and extremely hard to do. Even small steps in that direction are progress.
If you are in the process of separating (or know someone who is), here are four steps to support you in finding the new beginning you and your family deserve.
1. Be "for" the other person. In the old model of divorce, there is a winner and a loser. In the new paradigm, you both win! You help each other be your best. This may sound crazy, but it will benefit both of you.
2. Focus on what you've gained, not what you've lost. Celebrate the gifts you've given each other. Be grateful for the experiences you shared with all their highs and lows. When you adapt to that frame of mind, you will see valuable lessons that allow you to grow beyond the marriage.
3. Choose your kids over being right. Put your kids first. Don't fight in front of your kids or speak negatively about your ex to your kids. As Gwyneth beautifully said, you are and always will be a family. Protect that family with everything you have.
4. Never say I won't love again. Maybe you are not ready now, but know that you deserve to find love again. When you say, "I won't love again" you're telling your subconscious you are not worthy of love. You are worthy of love, but it's only going to happen if you believe it will! Tell yourself that you will love again and mean it. And when you do find love, keep in mind strategies 1 and 3 so that your growing family continues to be whole.
Remember this: People who divorce well, live well! Choose to honor your history, interact lovingly and fearlessly create anew.