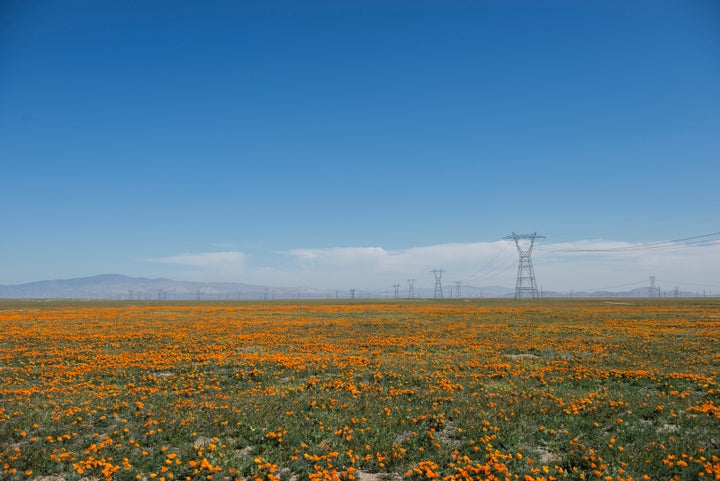 Mark Tercek is the president and CEO of The Nature Conservancy and author of Nature's Fortune. Follow Mark on Twitter: @MarkTercek.
If there's a silver lining to the U.S. decision to withdraw from the Paris climate agreement, it's the renewed commitment to climate action we're seeing across the country. More than 1,200 universities, colleges, investors, businesses, mayors and governors recently sent a letter to the United Nations underscoring their pledge to help the U.S. make good on its promise for climate action.
Among these voices are members of the Climate Leadership Council (CLC), a new coalition calling for a consensus climate solution that bridges partisan divides, strengthens our economy and protects our shared environment. The coalition includes 11 of the largest companies in the world as well as former Secretaries of State, Treasury and Energy.
What kind of climate plan could garner such broad support?
First, the proposal draws on free-market principles that Republicans, businesses and others have long endorsed. Specifically, it calls for a gradually rising price on carbon emissions. Starting at $40 per ton, the plan would do more to reduce emissions from the electric power sector than the clean power regulation published by EPA in 2015.
Second, the plan includes carbon dividend payments to all Americans. This dividend approach has garnered broad support in public opinion polls and can assure that the pricing plan does not have harsh impacts on low-income households.
Although The Nature Conservancy believes that putting an economy-wide price on greenhouse gas emissions is the best policy to protect our climate, we will continue to press for action with other tools. We have a long history of bringing diverse groups together to find pragmatic, common-ground solutions to big challenges. Today, that work includes broadening the dialogue around climate policy solutions.
Here in the U.S., all 50 of our state chapters are advancing practical climate strategies that range from supporting working farmers to boost crop yields while reducing their carbon footprint to advancing clean energy legislation that finances private solar installations and broadens consumer choice. And we continue to support the existing cap and trade programs in California and the northeast U.S.
The headlines on climate change may say we're hopelessly divided, but look a little deeper and you'll find a different story. There has been a tremendous outpouring of support for the Paris Agreement from states, cities and corporations all around the world. More than 175 governments covering 30 percent of the global economy have pledged to reduce emissions by 80 percent by 2050. Here in the U.S., 13 states have formed an alliance announcing that they will enact policies to meet our Paris pledge within their borders.
The CLC's plan can help stimulate much needed conversations centered on climate solutions. We recognize there are still important details to be worked out—especially those related to integrating a new price and dividend program with existing climate policies and regulations. For instance, in the near-term, existing regulations reducing carbon emissions from cars and trucks gets greater benefits than would occur under a modest carbon price alone. We need to keep what works.
If you have been paying close attention to developments since the U.S. announced its decision to withdraw from Paris, you would be right to conclude that support for climate action is accelerating. It's great to have prominent conservatives and top businesses publicly calling for a price on carbon. We welcome their voices to the growing team of leaders working for robust policies that are good for our climate, our communities, and our economy.
Read The Nature Conservancy's statement on the Climate Leadership Council here.
Calling all HuffPost superfans!
Sign up for membership to become a founding member and help shape HuffPost's next chapter