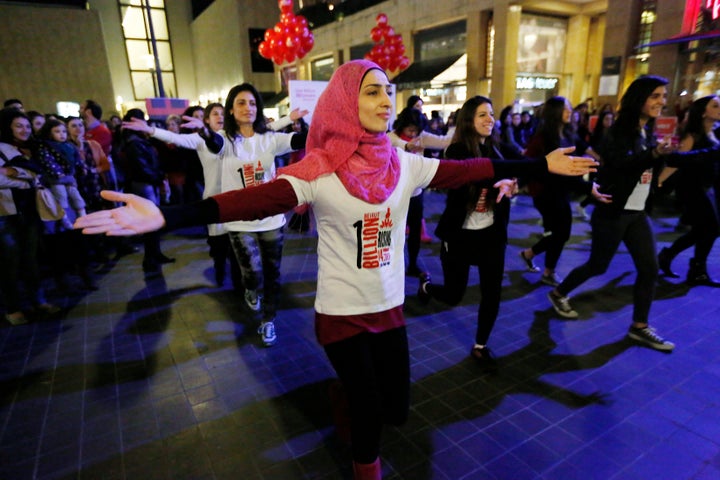 Lebanon is the most religiously diverse country in the Middle East and the two biggest religious groups are Christians and Muslims. Certain areas of Beirut are more Christian and others are more Muslim. Likewise, certain areas of Lebanon such as the Beqaa valley and Saida are more Muslim while cities like Batroun and Byblos are more Christian. As for the refugee camps, since most of their inhabitants are Muslims from Syria and Palestine, the dress code is more conservative and women wear the hijab.
During the four weeks that I lived in Beirut I would often walk down Armenia Street and I could almost forget I was in the Middle East. Those streets could have been located anywhere in San Francisco or in Austin or in Napoli. Surrounded by ancient buildings near collapse after being hit during the 2006 Israel-Hezbollah war and fancy modern glass buildings, I walked to bars at night and saw live music performances on the streets. I saw women dressed up in mini dresses, shorts, and tank tops crowding up the bars after work every day of the week. I went to Lebanon right after leaving the socially conservative West Bank where drinking is frowned upon and alcoholic beverages are hard to find, so this was all a bit of a cultural shock. But it was refreshing to see that way of life in the Middle East, nonetheless. More importantly, women seemed so free.
First impressions can be a bit deceiving, however. Although, Lebanese women seemed liberated, Lebanon is not a feminist paradise. There is a common presumption among Western women and among Middle Eastern women that Lebanese women enjoy equal rights. This very assumption contributes to the perpetuation of gender issues in Lebanon. Lebanese women grow up with the illusion that they are liberated and fail to recognize that there are serious gender inequality issues in that country. In fact, the situation in Lebanon is better for women only on some aspects and depending on where they live, on their social, and religious backgrounds: they can drive, go to school, work, drink and have more sexual freedom, especially if they live in or around Beirut because it is the more liberal part of the country.
The situation in Lebanon is very complex because women appear in the media, billboards and music videos wearing mini-skirts but it is not as a result of liberation but of sexual objectification and sexism. In fact, the objectification of the female body is present even in ads of foods such as fruits and vegetables.
My Lebanese friend who is active in Beirut-based feminist organizations such as FE-MALE, told me that whenever someone brings up gender inequality issues in Lebanon, people get defensive and argue that it is not as bad as it is in Iran or Saudi Arabia where women cannot even drive which makes it more challenging to improve the female condition in Lebanon, a country where women lack the basic right to transfer their nationality to their kids and husbands.
Just this week a member of the Lebanese Parliament, Mr. Elie Marouni, said that women are "sometimes to blame for rape," at a conference organized by the Lebanese Democratic Women's Gathering (LDWG) that discussed the extinction of the Lebanese Penal Code's Article 522, that permits rapists to avoid prosecution if they marry their victims.
Lebanon is a challenging environment for feminists because even the women who want more equality do not label themselves as feminists because the word has a negative connotation. Many misinformed people believe that being a feminist means being anti-men and against the traditional family. Although many brave Lebanese women have worked hard to change that discourse in Lebanon, they still face a lot of discrimination and challenges.
Related
Before You Go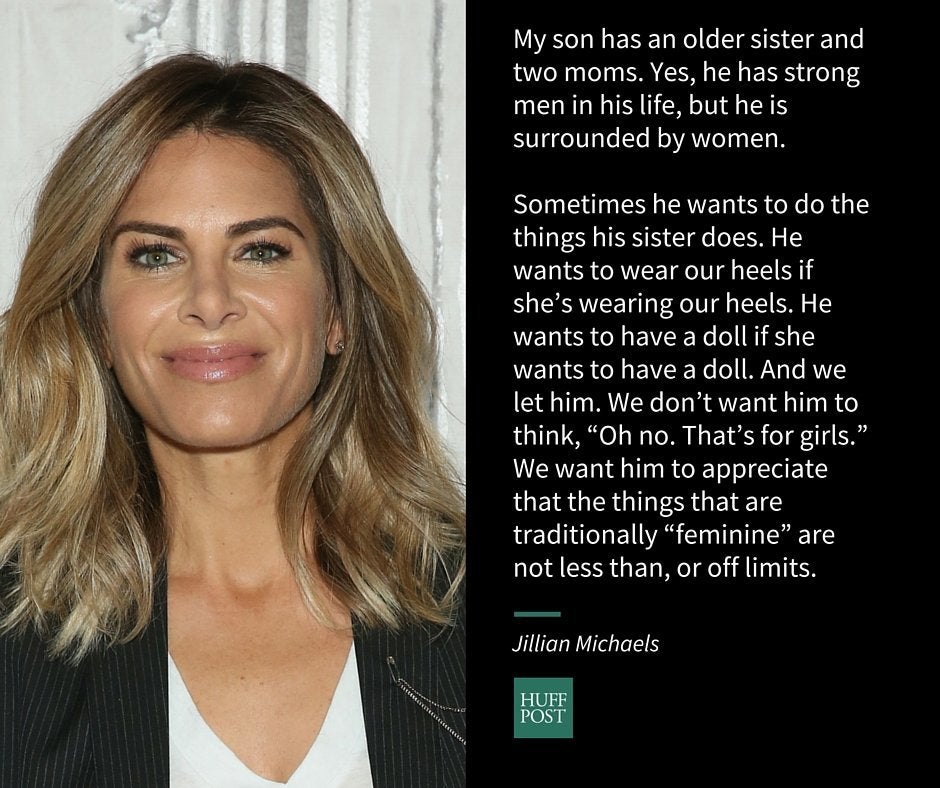 10 Powerful Women On Raising Feminist Sons
Popular in the Community