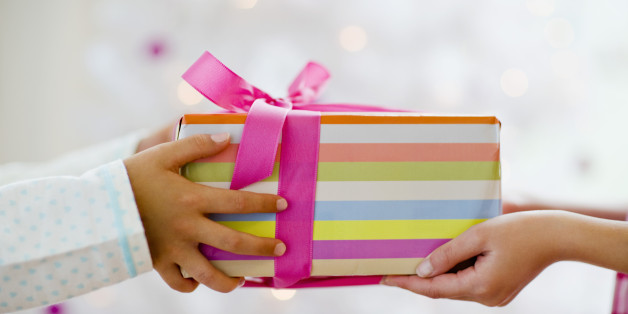 Happy New Year my lovelies!
First of all, I really do hope that 2016 brings you all the happiness you hope for and that this year see's you making all your wishes come true! It's 100% possible and I'm right behind you cheering you on to succeed :)
In today's post I wanted to talk to you about keeping the 'Christmas Spirit' alive all year long... As we near the middle of January and get back into the flow of our busy lifestyles the wonderful kindness and opportunities to spread the 'Christmas Spirit' can easily be forgotten and pushed to the back of our minds until December descends again. But just stop. Just for a minute imagine how incredible this world could be if all year long we all kept that kindness and 'Pay It Forward' attitude in our hearts... I know I will be, so I challenge you as well! ;)
And on that note I'm going to Pay It Forward again... although this is kind of a continued Pay It Forward...
On Christmas Eve my family and I were sat around enjoying the festive atmosphere, wrapping the final prezzies and joyfully sipping away on our Christmas bubbly when we discovered that my Dad and another family remember had bought my son the same present (a huge cement mixer truck). So in our traditional family way we knew it was a sign that 1 of those trucks was meant for another little boy.
At first I couldn't think of anybody off the top of my head who would really appreciate and benefit from such a gift so I took to the ever helpful Facebook and asked my online friends if anybody knew of someone who had had a tough year and was in need of a little pick me up and Christmas cheer for their children. I, of course, had specified that a 3-5 year old little boy would appreciate this gift best :)
Soon enough I had a message in my inbox from a friend telling me all about a friend of hers who's family had had it really, really rough in the past year and that a gesture such as this would mean the world to them.
I instantly felt her love for this family and decided they were perfect! So we popped our shoes on, plucked the giant, wrapped and ribboned, box from under the tree and set off to their home (after getting directions and checking they were home). We knocked on the door and were greeted by 2 very excited little boys and 2 very grateful parents. The look on all of their faces when we presented them with the gift from our family to theirs was enough to bring Dad and I to tears all the way home. In all honestly, it made our Christmas. Not the presents we received, the food we stuffed ourselves with or the drinks we got merry with. Just their happiness from that single act of kindness. Their little boys excitement at that BIG box that was just for them. Their relief at knowing that people do care, even strangers.
So, because their happiness brought me so much pleasure I wanted to do another little something for that beautiful family (hence my continued Pay It Forward)...
It turns out that those little boys Mummy also has a blog... www.MommaNeedsACoffee.co.uk and she's hilarious!
If the only thing you do this week to Pay It Forward is check out her blog then I promise you won't regret it! Especially if you're a parent of little humans too! :)
Love always,
Annalise Green x
REAL LIFE. REAL NEWS. REAL VOICES.
Help us tell more of the stories that matter from voices that too often remain unheard.