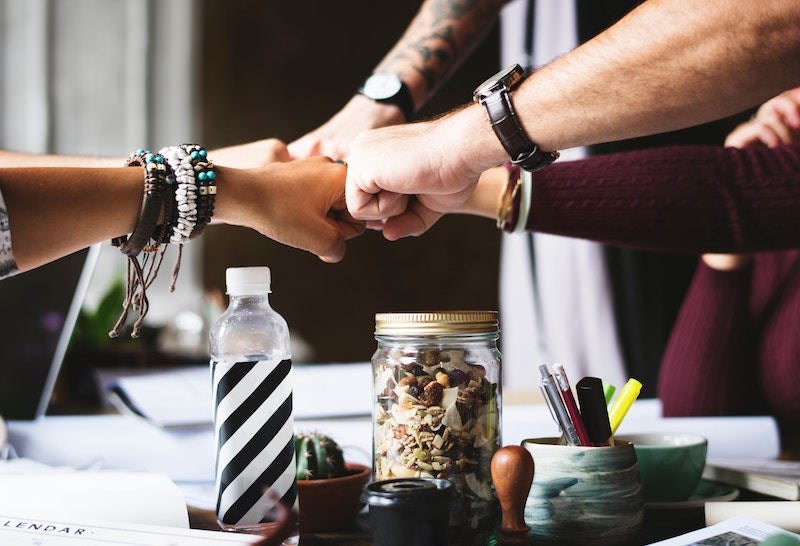 For West Monroe Partners, the business and technology consultancy at which I work, inclusion and diversity are vital to delivering differentiated solutions. While these have always been part of our core values, it has become increasingly challenging to foster an inclusive environment as we have grown to more than 900 people in 10 offices across the United States.
One way we are strengthening our foundation of inclusion – a prerequisite to having a diverse team – is through open dialogue, including articles that detail our journey. Each quarter, several of our executives share their perspectives. I recently contributed to an article about breaking down the barriers to inclusion. Following is an excerpt.
While we don't view inclusion and diversity in terms of a specific group or groups, we do recognize that the professional services industry has long been a challenging place for women to build careers. Attrition levels often rise as women reach management levels – when an environment that requires nights away from home and a continuous push to go above and beyond begins to clash with family or other interests.
We have taken steps such as introducing flexible working policies and ​mentoring programs to address these challenges – but we do so knowing these benefit everyone, not just our women.
How do we get beyond a perception that "inclusion and diversity" is primarily about particular groups, such as women?
I think it's all about perspective. Everyone has experienced moments of feeling like an outsider. Conversely, most of us also have stories about how differences in working styles, expertise, and personality made for a stronger team.
For example, when I think about the importance of diversity of thought, I think about how we implemented the Salesforce CRM solution we use to manage sales and client relationships. While we had a diverse team in terms of gender, race, and other characteristics, it was the less obvious differences in work styles, approaches, and backgrounds that allowed us to break down functional barriers and create a better solution. Similarly, as I build our Marketing team, I seek people with diverse backgrounds and specialties.
I challenge leaders to think about diversity across the organization and speak about it in broad terms. It's not just who sits in a given practice, but how we bring together individuals – who are unique by definition – to contribute their point of view.
How can women find mentors in an organization with a high percentage of male leaders?
Women and men, alike, should have mentors with diverse perspectives about career and life. At West Monroe, we call this our "career board" – a group of advisors we can consult about career path, development opportunities, and challenges. For women, this includes having men as mentors. In fact, most of my mentors have been men – and three, in particular, have played key roles in shaping my career here.
It is also valuable to look outside the organization for mentors or peers. That is one reason we invested in ​Ellevate Network memberships for many of our women. I have found Ellevate particularly valuable for connecting with other ​women leaders who may work in different industries but whose insights are relevant to me. I also have found a group of like-minded professional services chief marketing officers.
Each mentor serves a different purpose, but all are equally important.
How can we build a more inclusive environment for women?
One key is being aware of our surroundings. It is no secret that there are many situations with mostly men in the room. I've been to many business dinners where I was the only woman. That's okay – I learned early in my career not to be fazed by that. But we need to be sensitive to the signals we send and the potential for unconscious bias – and more importantly, hold each other accountable. I take that role seriously. If I see something that might make women in the room uncomfortable, I speak up.
What other advice do you have for women who want to build successful careers in professional services?
Make sure you have a sponsor within your organization. A sponsor is someone who has your back, is "in the boat" with you as you make career decisions, and represents you the way you would represent yourself – in other words, someone who is equally invested in your success based upon how you define it.
How have you navigated "the conversation" about flexible work arrangements?
The first time I had to think about flexibility was when my mother became seriously ill, and I made the choice to spend more time with her. I was not in a leadership role at the time, had joined the firm only 15 months earlier, and was concerned about how to start "the conversation." I developed a detailed "business plan" to support my request and then presented it to my manager. The conversation ended up being painless, the results were exactly what I hoped for, and the support was beyond any I had seen in the workplace during my career. While it was prudent to have been through that thought process, the biggest hurdle was just getting over the fear about how such a request would be received.
I have since had two children and have gone from full-time to part-time back to full-time again – while continuing to grow my role. My advice is simple: Start the conversation, and ask for what you need. More importantly, understand that what you need will likely change, and that is okay too. We spend so much of our time working. If you find yourself in a situation where you are not supported or cannot have the conversation, then you need to think about whether you are in the right place to start with.
Casey Foss is director of marketing for West Monroe Partners and a member of the firm's executive team. She leads the Marketing team and strategy, as well as the key accounts program and a multifaceted brand-building program that has produced a distinctive and highly respected marketplace reputation.
Ellevate Network is a global women's network: the essential resource for professional women who create, inspire and lead. Together, we #InvestInWomen.
Calling all HuffPost superfans!
Sign up for membership to become a founding member and help shape HuffPost's next chapter
This post was published on the now-closed HuffPost Contributor platform. Contributors control their own work and posted freely to our site. If you need to flag this entry as abusive,
send us an email
.