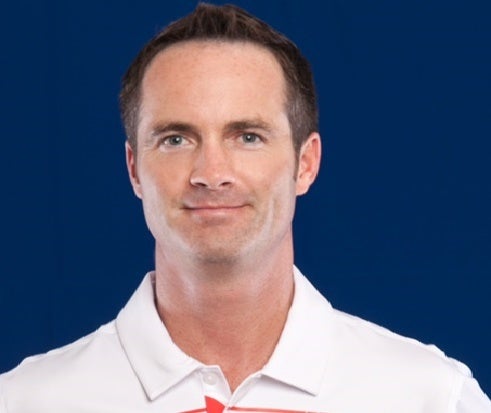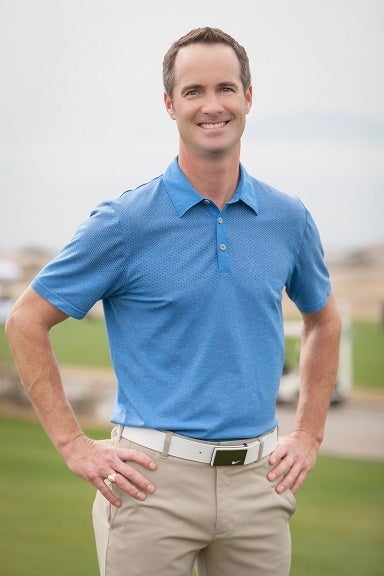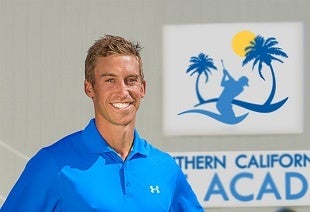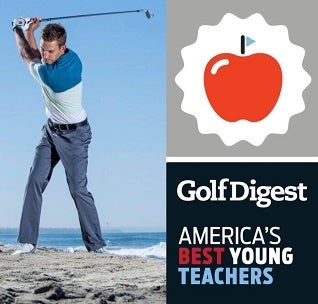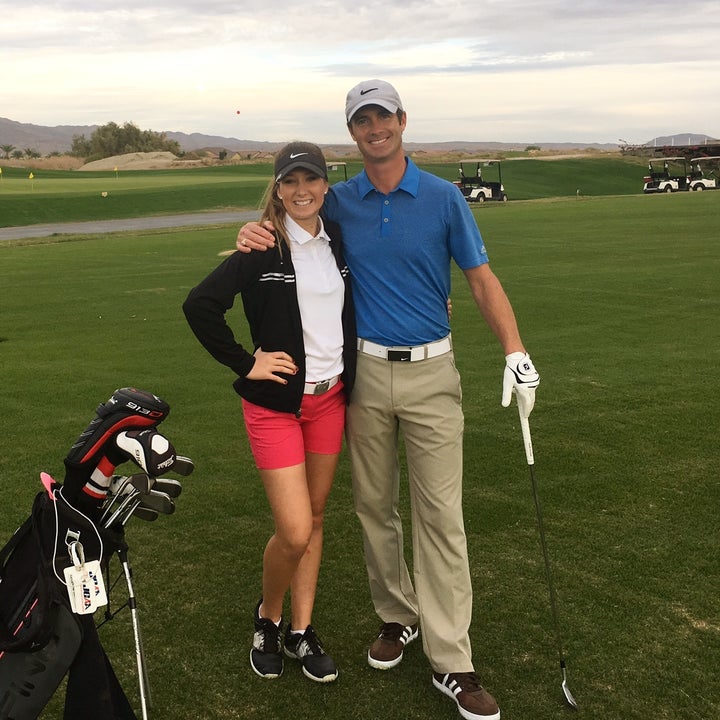 Golf is a game of strategy, patience, and skill the same traits that are needed to succeed in the entertainment industry.
Golf experts Mike Maggs and Devan Bonebrake have joined forces at the Southern California Golf Academy located at the Carlsbad Golf Center in Carlsbad, California. Together they are "creating the number one (#1) golf Academy in Southern California helping beginners to professional golfers achieve their goals using our state-of-the-art technology and vast experience."
This new venture provided me the opportunity to discuss golf and learn more about it from Mike Maggs.
Why would I want to take a lesson from you? An even bigger question is, why take golf lessons at all? For those people that have not been bitten by the golf bug, they find it difficult to understand the obsession with chasing a little white ball around a grassy field. What they don't understand is that golf is a nearly perfect metaphor for life with all its ups and downs, successes and failures as you try to control something that will never be completely controlled no matter how good you get. But, unlike life where the successes and failures can take years or decades, in golf these ups and downs will happen in an afternoon, which is surprisingly addictive.
I see my job as being a guide or mentor for my students using my experience, knowledge and sparkling personality to help them become the best golfer they can be at this time. The Golf world is filled with pitfalls, miss information and advice from people that have no idea what they're talking about, so by avoiding those we can speed the learning curve by tenfold.
Time has proven I help my students achieve many more successes than failures in their golfing life, opening their minds to the fact that maybe they could be better than they ever thought possible and of course it's so much fun.
Describe your best/most improved student? I believe Ali, now 15 years old, will soon be both my most improved and best student. Her dad Tom started driving her the hour and a half from Yuma, AZ to come see me in Palm Springs, CA about two years ago and at the time she was shooting in the low 90s with par being around 72 on most golf courses. Even though her scores were not reflecting it, her potential was very obvious and so was her drive to improve. Through our work together over the last two years Ali is now shooting in the mid to low 70s with her eye on achieving a Division 1 College Golf Scholarship. I'm so proud of her and how far she's come and have no doubt that we will achieve this goal over the next two years.
Describe your worst/least improved student?: I do have a small group of folks that come to see me that have a wall up and are not very willing to hear what I'm trying to share with them. Most of the time I'm able to break through this wall and open them up to the possibility of them really improving their golf game, breaking through this wall is one of the most satisfying things for me as a golf instructor since overcoming adversity is a hallmark of being a good golfer.
Have your ever advised a member/student to quit the game of golf? No, I would never tell someone to quit golf. If someone is struggling to find satisfaction in what they're doing, they will usually end up stopping on their own. I'm just here to be a guide if someone does want the guidance.
How does your playing ability affect your credibility as a teacher? Obviously, it's important to be a competent golfer if you are going to teach others how to golf. Although, I do not believe you have to be a great golfer to be a great teacher. Consider probably the best coach in NFL history Bill Belichick, he is not going to out-perform a single one of his players on the field, his talent lies in maximizing the god given abilities in nearly all his players.
Do you compete in any section tournaments or events? How have you done? No, I leave the competing to my students. I have nowhere near enough practice time to get to a level I'd be comfortable competing, which is the curse of the golf pro. The more you get involved in the golf business the less time you actually have to practice and play golf.
Have you worked with or learned from any of the "named golf instructors?" Yes, my first instruction job was at the Jim Mclean Golf School at PGA West in La Quinta California. Jim is always in the top four of Golf Digest list of top instructors in the world. Jim has schools all over the country and the world and has developed a system of instructor development that was like getting a graduate degree in golf instruction. So Obviously this was a big influence on me, although as I continued my education I have developed my own voice as an instructor which I think is extremely important.
Do you advocate any particular style or philosophy of teaching? Excellent question, there are so many different ways to hit a golf ball in fact possibilities are nearly infinite. Lots of folks have come up with methods to hit a ball that they try to fit everyone into. My goal is to understand and be able to teach as many methods and philosophies as I possibly can so no matter who comes to me I can find something that will fit them as an individual. I'm not interested in doing the cookie-cutter approach and just trying to find a group of people that will fit into my teaching method.
What do you think is your strongest trait/quality as golf professional? That is easy I'm a very good at making people feel comfortable by being a good listener and very patient. I'm always surprised at how nervous people can be when they come see me. I like to put them at ease as quickly as possible so we can start having lots of fun getting better.
What motivates you to work as hard as you do all day every day? It is tremendously satisfying and enjoyable to build a business around something I would happily do it for free. How many people in this world can actually do what they love to do all day long and get paid for it?
What do you really like about what you do all day? So many of my students are brilliant, successful amazing people that I look up to and it is a pleasure to get to know them. It is a real honor to be able to give advice and help people all day that you admire.
What is your favorite word? Yes.
Are you a risk taker? Of course, a life without risk is no life at all.
What your favorite beverage? Just about anything I can toast with friends.
What is your favorite city? San Diego.
What is your favorite meal? Sushi at Nobu.
Anyone looking to improve their game should contact Mike Maggs today, you will be glad you did.