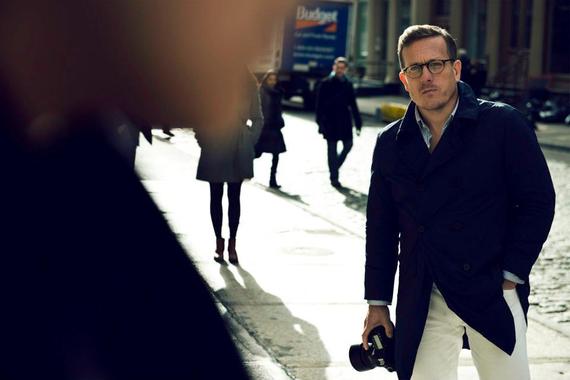 Photo credit: Scott Joonhyuk Jung
It's difficult for me to sit here and claim that I am particularly, or really in any way, understanding of the ebbs and flows that make up the fashion world. Growing up, I was never interested in clothing, preferring the simplicity and comfort that sweatpants afforded. But, around 2006 I stumbled upon a blog that I thought finally understood and complemented my own interest in the field.
It was simply a collection of photographs of the most stylish people in New York. No brand names, no vested interests, just pure design, aesthetic and presentation. In my opinion, fashion was more so defined as style rather than the runway concepts and high-end, and to some, high-nose culture that makes up fashion society. For years and years I followed the photographs of this photographer whom I knew nothing of and nothing about other than by the simple title of his website, The Sartorialist.
It was only many years down the line, where the inspiration that came from seeing these stylish people began to affect my own sartorial inclinations and before I knew it, I was dressing up as proper as I knew how, following websites and blogs, not to see trends and what the latest couture runway releases were, but to learn how to infuse my own personality into the clothing I wore. It was during this time period that I came to learn the name of the man behind the camera was Scott Schuman. However, given I was so far removed from the world, I thought that my passive viewing and relatively active interest in clothing would forever be a detached interest that bore no interest or fruits.
But it's funny how this world works.

I recently sent a cold email to the address on Mr. Schuman's website and was greeted with a response from his assistant. Little did I know that in less than a week I would be sitting in the studio of the man who inspired me to care about clothes in the first place. I came with a list of questions I thought that would apply both within the world of fashion as well as how the field relates to society that is only familiar with it through a computer screen. To an outsider, the world of fashion is an odd place, more understood through the semi-satire of The Devil Wears Prada and Kanye West tantrums than of how the industry works and where and how inspiration is found and applied.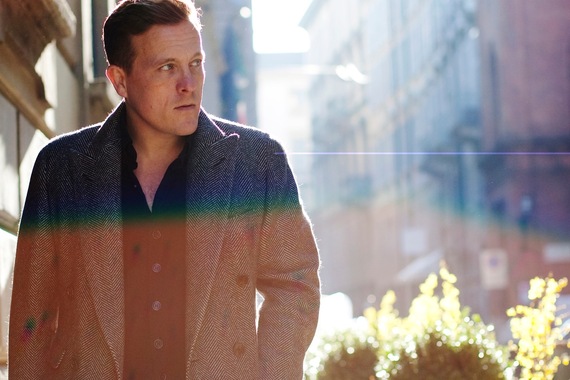 On the Nature of Inspiration
For me, it's always about creating the picture and the persona I see. But you know, I don't judge people based on style. I love what's consistent and really stands out in the shots. One of the things that make a great photo is great posture. If they've got great posture, then it's a much easier shot for me. You watch how people talk and move, and maybe they have great hair or style and ill shoot them, see they're uncomfortable, and when they get into a natural conversation and I have to put my hand on them and say don't move because now they've relaxed and taken their natural pose.
Runway Fashion v. Everyday Style
Here's my challenge: and its text and on this side is photos of a runway show from Prada and I turn it upside down. Look at the runway shows and remember that these designers are accomplished artists. They are very good at color combinations, pattern mixing, mixing genres, putting things together in a combination you never thought of before, textures, you know maybe they'll mix in a spring dress under a heavy coat but there are places and moments you can what you see and focus on the abstract. Wow look at those colors, I never thought of putting those together. That's how it can affect you. Designers are great at mixing colors and such. And people think these aren't real clothes which I can understand. So I put the picture upside down and say look at a good runway show and forget about costs and whether you can afford it. It's like the museum, just because you can't afford it doesn't mean you don't go for the inspiration.
Just kidding. You don't get to hear nor read this part. But if you happen to read this, Kanye, would love an interview.
Fashion as It Relates the Social Ladder
What drives fashion is the middle class. I came from the Midwest, truly middle-class, and I learned early about my passions and I fell in love with the idea of fashion. And you can change your position by using fashion to change your social perception and move up the ladder utilizing that.
The French are raw and dress how they feel. Japanese dress by nature of intellect and what they are trying to say. Italian girls aren't perfect, but they are more prim and proper. American girls are more perfect. Latin girls are funny and lusty. A little funny and a little crazy but very sexy. Each place has its own uniqueness.
On How Success has Changed Him
"The only difference from then and now is that I didn't have the money to shoot outside of New York."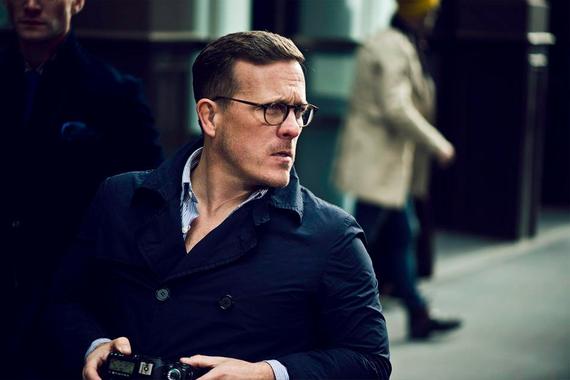 Photo credit: Scott Joonhyuk Jung
Now, almost a decade after his simple idea of posting photographs of New Yorkers began the public focus on the concept of street style, opened the opportunity to reach the inside world of fashion runways, as well as the ability to shoot campaigns for the likes of Gap, Nespresso, DKNY Jeans and many more, Mr. Schuman continues his work on the website that started it all. He is currently on publishing his third book, X, a 10-year anniversary collection of his work will be available this fall.