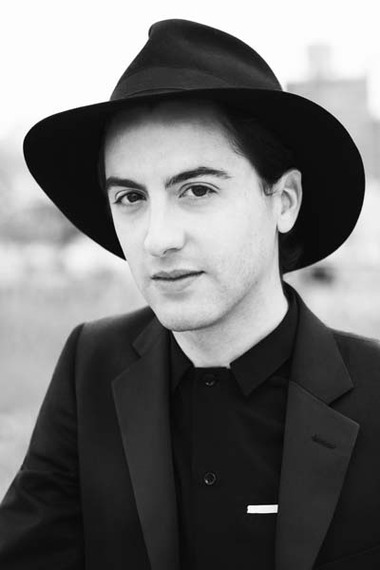 Eddie Borgo has carved a name for himself in the jewelry and accessory industry with his pieces that combine punk elements with geometry and architecture. His are statement pieces that would give any outfit an edge and an element of the unexpected. His designs have been worn by countless celebrities, models and street style stars. He has also done collaborations with the likes of Proenza Schouler and Phillip Lim.
Below Borgo talks about the future, his mother and what he hopes to be his legacy.
When I wake up... I drink coffee.
Before I go to bed... I read.
A well-dressed man/woman... has a signature.
Women should always... support other women.
Men should never... be impolite.
The best thing that's been said about me... I am sincere.
The biggest misconception about me... I am young.
If I weren't doing what I'm doing today... I would be trying.
My legacy... that's a difficult one... to attempt to leave something of significance behind.
A great idea... can inspire forever.
My mother... is a powerhouse.
The soundtrack of my life... David Bowie's Space Oddity.
The future... inevitable, indecipherable, now!
Happiness... comes and goes.
There's a time and place for... love.
There is too much... fast information.
In the end... it will all work out.
All photos with permission from Eddie Borgo.
Follow me on Twitter and Instagram: @bluecarreon
Read more from me on Style Intel