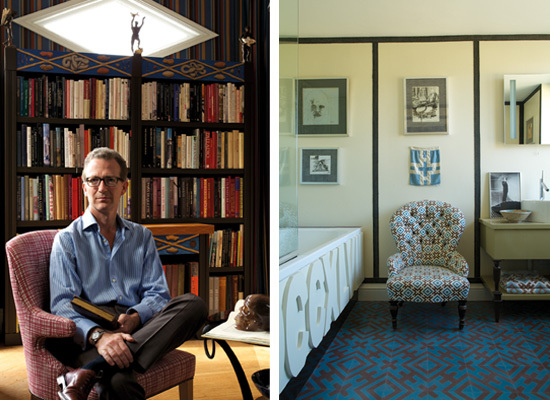 Like his father, the design legend David Hicks, Ashley Hicks has become one of the pillars of the architecture and design world. He does interior design work. He has furniture collections. He creates fabrics and rugs under the David Hicks by Ashley Hicks label. He's written a book about his father, too.
Below, Ashley Hicks takes time off from his packed schedule to talk about ideas and hard work, active instructions in museums, and sometimes being mistaken for a girl.
When I wake up... I check the sky.
Before I go to bed... I read a few pages of Trollope or Franzen. Okay, actually, that's in bed.
A well-dressed man/woman... is something to enjoy. Not, I must admit, something that I've ever managed to be.
Women should always... maintain the mystery.
Men should never... attempt to do the same.
The best thing that's been said about me... "You always ruin everything," (from my daughters, constantly -- joking, I hope!)
The biggest misconception about me... is that I'm David Hicks's daughter, but then Ashley is more often a girl's name. Not quite Johnny Cash's "boy named Sue," but almost.
If I weren't doing what I'm doing today... I'd be lost.
My legacy... will be some rather chaotic rooms that my girls will have to dismantle.
A great idea... comes without conscious thought. Then comes the hard work to make it real.
Botox is... poison, isn't it?
My mother... likes to come over in the evening and watch movies in my seaweed-green cinema.
The soundtrack of my life... features Lykke Li, Bessie Smith, Mina and Alison Mosshart.
The future... is what I drew as a child. Now it's less clear.
Happiness... is being with someone I love. Corny, but true.
There's a time and place for... pretty much everything.
There is too much... educational content in museums. They should be passive places of discovery, not active ones of teaching.
In the end... I'll be buried next to my parents in an Oxfordshire churchyard. They have a stumpy obelisk of my design. One of my girls will have to think of something for me.
All photos with permission from Ashley Hicks.
Follow me on Twitter and Instagram: @bluecarreon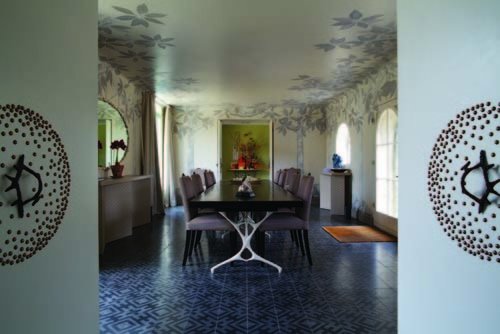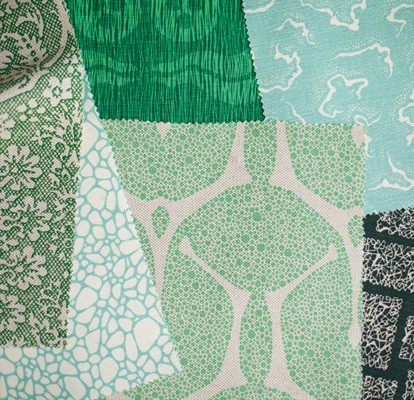 Popular in the Community