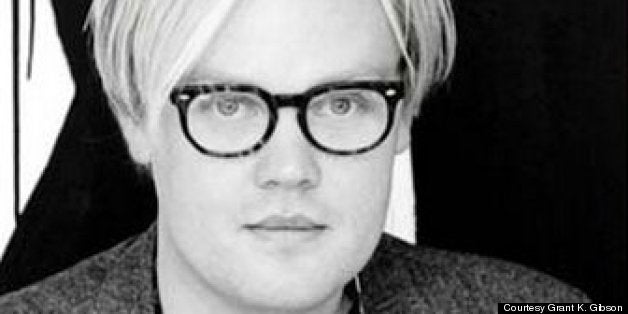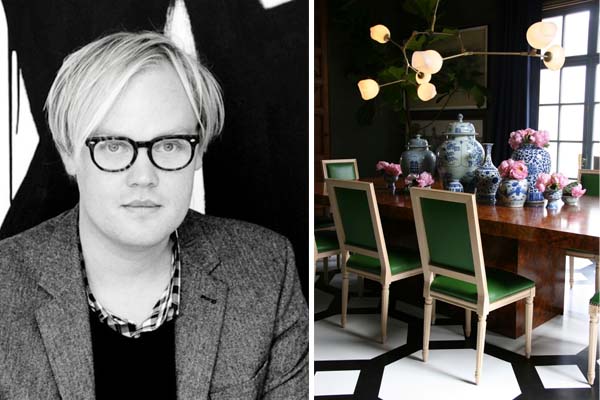 The aesthetic of San Francisco-based decorator Grant K. Gibson is all about mixing magazine-ready chic-ness with a livable quality. His is not the overly polished, you-can't-touch-this-it's-too-precious look. What he creates are rooms that are layered not only with different design eras, colors and textures but with functionality as well.
Below Grant K. Gibson talks about creating beautiful spaces, manuals and putting that iPhone down every now and then.
When I wake up... I stumble out of bed to make a latte.
Before I go to bed... I pop on my eye mask and ear plugs.
A well-dressed man... has a confidence and self-assuredness that shines through.
Women should always... have a great handbag.

Men should never... wear "mandals".
The best thing that's been said about me... Elle Décor called my work: "always eclectic, livable and easy on the eyes"
The biggest misconception about me... I'm dubious that people spend much time formulating conceptions about me.
If I weren't doing what I'm doing today... I would be a caterer or party planner.
My legacy... creating timeless and beautiful spaces that inspire their occupants to live their lives to the fullest.
A great idea... the iPhone (and occasionally setting the iPhone down for a little in-person interaction.)
Botox is... brilliant when done in moderation (which is an underappreciated virtue in this realm).
My mother... fostered an aesthetic appreciation of the world.
The soundtrack of my life... is Blossom Dearie.
The future... I am trying to learn to live in the moment.
Happiness... is traveling the world.
There's a time and place for... abandoning the discipline of daily life and indulging one's desires.
There is too much... sadness in the world.

In the end... You can't take anything with you, which is why I'm trying to learn to live in the moment.
All photos courtesy of Grant K. Gibson.