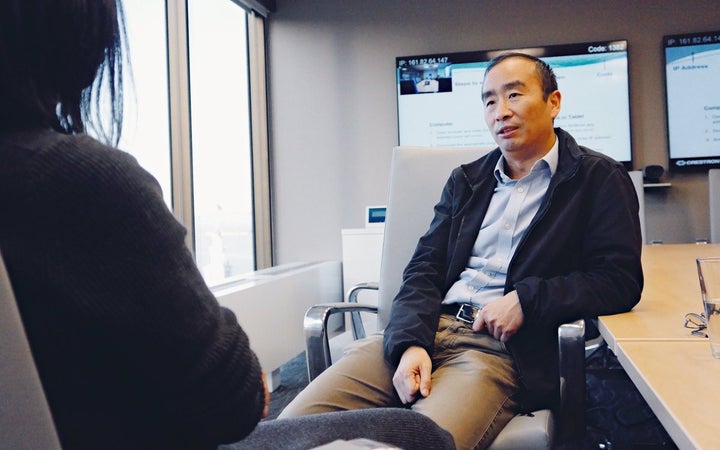 In this interview at Stanford University, Amino Capital Managing Partner, Dr. Huican Zhu describes what technology he is most excited about at the recent Google I/O, and how his team's unique background reveals the promising investment success.
Dr. Huican Zhu is the pioneer at Google image search and is highly praise for his excellent computer vision research capability and technical expertise. Huican went to Google in 2000 and took responsibility of significant Google researches such as building the AI and computer vision software for image, facial, and location detection. At Amino Capital, Dr. Huican Zhu is a Founding Partner.
What is Amino's relationship between China and Silicon Valley?
Pairing Chinese American executives with investment opportunities within Silicon Valley. Amino Capital has a very strong technical background and chose to be located in Silicon Valley in the world center of innovation. Amino Capital seeks to create a bridge between China and the US. Many investors in the valley focus in China, and similarly Chinese investors want to invest in the valley. There is a demand for investment opportunities by Chinese investors who want to diversify their portfolio in their asset management strategy. To be competitive with the highest returns, they must invest in early stage Silicon Valley technology companies through seed A and B round funding. Amino Capital has quickly become the Chinese Fortune 500 companies' go-to venture firm, since most of us are well known in the Chinese speaking world Artificial Intelligence space. Indeed, some of our partners and our firm are advising public companies based in China. These partners constantly publish TV shows and podcasts advocating how big data and analytics could transform and upgrade the existing industry.
Investment in technology start-up's with a focus on China is extremely valuable since relatively speaking, China is behind in the US in most industries. With an economy growing at twice our current GDP, implementation of data driven technologies could help perpetuate their growth and efficiency.
For example, China has many small businesses with little to no automation. Specifically for design modules, automation technology has huge potential. Changes in product functionality and design could be simulated and automated saving time and money. It is extremely profitable to target all those small businesses and bring technology to the masses to overall increase market efficiency.
Tell me about the investment focus at Amino Capital
"Our theme continues to be big data, in collection, development, and processing power". Amino Capital wants to capitalize on the AI opportunity that involves efficient data processing power, and algorithms. Today, Dr. Zhu is interested in the autonomous driving industry, blockchain, and fintech. For fintech, Amino Capital has allocated $100 Million towards this sector and hopes to fully invest in the next 2–3 years.
What's one technology that you're currently excited about?
GPU and TPU. GPU is a graphical processing unit. It provides a sharp image, high resolution, and updates all pixels in parallel. A general CPU is not powerful or fast compared to GPU. This parallel update is extremely valuable for video games and computation of data such as matrix multiplication. The GPU unit is most successfully designed by NVIDIA for machine learning and deep learning. The TPU, Tensor Flow Processing Unit designed by Google, creates a deep learning training framework, which has overperformed NVIDIA's GPU. In the 2nd generation of TPU, it can train the data and make predictions. TPU is developed by Google and must be used on Google cloud. While it must run on this platform, Google is encouraging researchers to use their deep learning platform by offering 1,000 Cloud TPU's for free.
Co-Authored by Rachel Ahn. She is the campus ambassador at Stanford University, where she is a rising Junior majoring in Management Science and Engineering.
Related
Popular in the Community