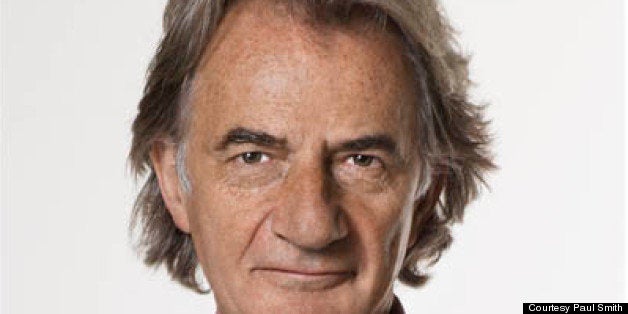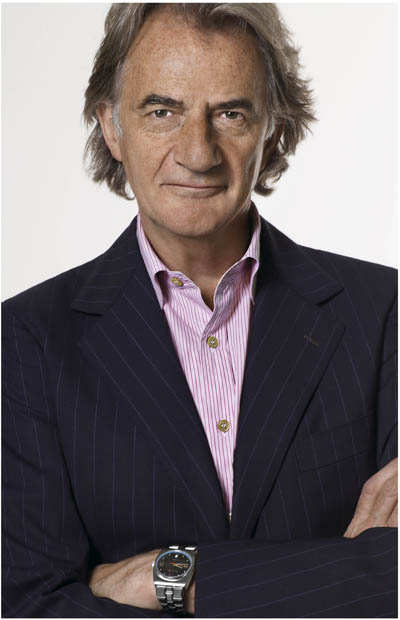 Is there anyone more in love with color, prints and stripes than Sir Paul Smith? The fashion designer and icon is famous for fusing British tailoring with just the right touch of the unexpected. He designs several collections each season including his main line for both men's and women's as well as a slew of other successful lines like PS by Paul Smith, Paul Smith London, Paul Smith Jeans. On top of designing collections, he also photographs the advertising campaigns as well as editorials for various magazines. To call him a creative savant is an understatement.
Below, Sir Paul Smith talks about running a business from the heart, the importance of good posture and why you should keep it simple.
When I wake up... I can honestly say, every day, that I feel very positive. Aren't I lucky?
Before I go to bed... I don't think of anything as I have normally had such a long day as I get to work at 6am every morning (after a swim) and don't stop all day.
A well-dressed man/woman... normally is someone who knows themselves well, respects their body shape and size and understands age and lifestyle. Keep it simple!
Women should always... be well groomed with freshly cleaned hair, good nails and above all, good posture.
Men should never... dress in a way that is inappropriate for their age and lifestyle.
The best thing that's been said about me... is that I'm a nice, normal down to earth guy... thank you.
The biggest misconception about me... no idea!
If I weren't doing what I'm doing today... I would probably be a photographer as I spend a lot of time taking photos for magazines and also shoot all my own advertising campaigns.
My legacy... running a business from the heart, not for the wallet.
A great idea... should come from thinking laterally and never following the obvious route.
Botox is... normally a failure.
My mother... had a beautiful voice.
The soundtrack of my life... who knows! It could be Van Morrison, Puccini or Jake Bugg!
The future... more of the same please!
Happiness... is always there you just have to understand how to find it.
There's a time and place for... everything. Take a breath and think before you act.
There is too much... of everything. If you want to be different, you have to find a way of being special. Think laterally.
In the end... the main thing is that you had a good day, every day.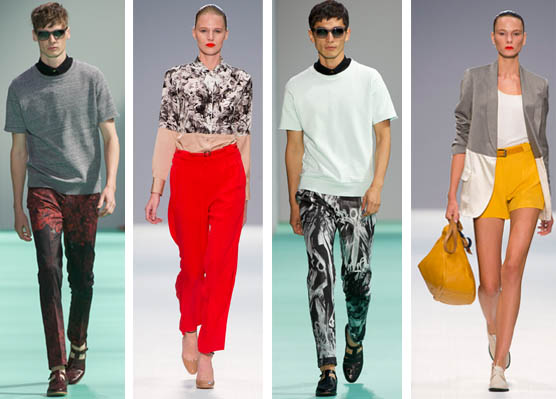 Paul Smith spring 2013
All photos courtesy of Paul Smith.