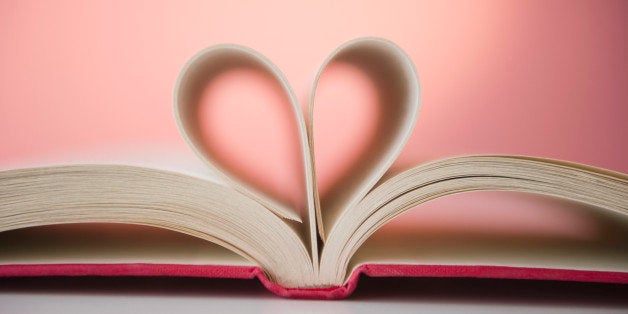 Schools everywhere use books to teach students all kinds of subjects. Ruby, the 70-year-old grandmother in the novel by Jan Stites, Reading the Sweet Oak, starts a romance book club to try an teach her granddaughter, Tulsa, about love. Stites spoke to me about the Ozarks, making a great book club, and lessons we can learn about love.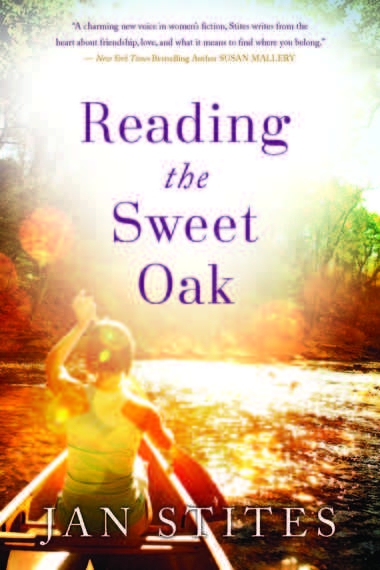 What drew you to the Sweet Oak and this beautiful landscape?
One of my earliest childhood memories is of my parents, my older brother, and myself thrashing our way through a cornfield -- with the farmer's permission, I think -- to reach the river where we would camp. I remember the corn as towering, the walk as hard, and the river as a shimmering green.
My family spent summer vacations canoeing, fishing, and swimming on Ozarks rivers. Years ago when I was living in San Francisco, a psychic I'd just met told me that he saw a river flowing through me. That's pretty much how I feel. The Sweet Oak, a fictitious river, is a stand-in for all the rivers my family and I floated through the years -- and still float.
What lessons do you hope the Sweet Oak sends about romance and love?
Respect yourself and honor what you feel and what you need. Celebrate love; don't condemn it. Also, there's a difference between a house and a home. And of course, marry for love, not security.
I hadn't read more than one or two romances, so I researched lists of the most highly recommended ones and read a couple dozen. The books I ended up having my characters debate were ones that prompted me to respond while reading them as the characters. So I scribbled all over the pages, marking Tulsa's response to one passage, Ruby's response to another, and so on. Those books opened up both character and story ideas.
The last book I chose because several of the characters have important secrets. I Googled romance novels about secrets and immediately found a Julie Garwood novel entitled just that: The Secret. It ended up giving me great ideas for several different characters.
What's your story as an author? What brought you to this path?
In seventh grade, I was struggling. I'd gone from a small elementary to a gargantuan junior high school. Then our English teacher assigned us to write about a time when our view of someone changed. I wrote about my brother. Our teacher loved it, gave me an A+, and read it to the class. From that simple assignment, a writer was born.
I took creative writing classes in graduate school. For several years while teaching in Mexico and later in Kenya, I journaled and wrote (mostly clumsy) poetry. Then when I was back home, I saw an interview with Paul Newman where he decried the absence of good screenplays. I decided that's what I would write. And I did, for about fifteen years. I read a lot of how-to books, attended workshops, and revised. I landed an agent, optioned three projects, was paid to write a fourth script, and taught screenwriting for several years at San Francisco State and U.C. Berkeley Extension.
Eventually I decided that since nobody much read screenplays, and since many of the producers and directors wanted to make movies where things explode, I was working in the wrong form. I switched to novels. My first was just practice. Then while teaching eighth grade, I spent over a decade (I still revise a lot) on Edgewise, a semi-autobiographical novel about the unlikely friendship that forms between a black woman and a white one who clash, then bond, while patients in an Oakland psychiatric outpatient hospital. My agent couldn't sell it, so I self-published it. Next I wrote a very different Ozarks novel that I hope will remain well hidden.
I kept wanting to set a novel in the Ozarks, but story ideas eluded me until I interviewed about two dozen Ozarkian women and discovered how much some of them loved romance novels.
While Edgewise is a darker book, Reading the Sweet Oak is a celebration of love. The difference in tone between the two books stems from a combination of having a terrific husband, extensive therapy, and the joys of retirement.
Calling all HuffPost superfans!
Sign up for membership to become a founding member and help shape HuffPost's next chapter