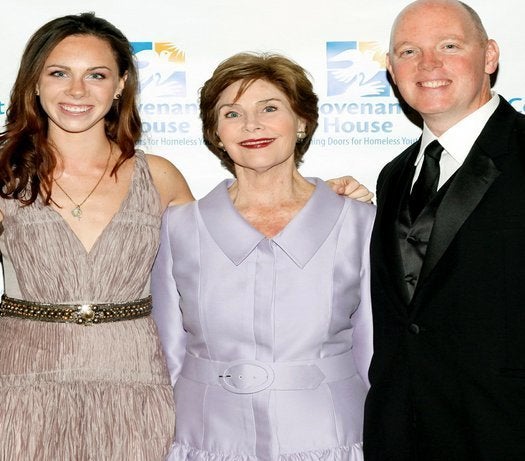 I recently had the chance to talk with former First Lady Laura Bush, who has, along with many members of her family, worked hard on behalf of the homeless young people we serve at Covenant House. In 2009 she received Covenant House's Beacon of Hope Award for her life of advocacy and service to young people. In 2011 she traveled to California to meet with the young people, volunteers and donors of Covenant House there. This year, we are creating a college scholarship program for homeless, unaccompanied youth in honor of her and her daughter, Barbara. Both women are chairs for Covenant House's 40th Anniversary Night of Broadway Stars concert this June in New York City. I wanted to hear more about her interest in helping homeless young people and the reason she is so passionate about education. We spoke last Thursday.
K: Mrs. Bush, it's good to talk with you again. You're such a great advocate for children and young people, and it seems like you have been most of your life, yes?
LB: I've always loved children, Kevin. When I was working with children as a librarian, I loved being with them and working around them. And most of the children I met came from wonderful, safe and stable homes. But not all of them. Some children, I could tell, were suffering. They didn't have that loving family to help them, to protect them. They didn't have someone to take care of them.
K: In Spoken from the Heart, you wrote about the years you spent traveling across the nation, drawing attention to the work of organizations that were helping children and young people as part of the Helping America's Youth initiative. Why was that important to you?

LB: I have always admired organizations that help children grow and learn, and organizations that protect and shelter children when no one else does. That's why I so admire Covenant House -- you're there for these young people when they have no one else, nowhere else to turn. And I wanted to draw attention to these organizations and recognize the contributions they were making to the country and to our children in particular.
K: You've emphasized education as a cornerstone for opportunity, particularly for girls and women around the globe. Why is that?
LB: Education is the key. With a really good education, you have a much broader view of the world. Well-educated people can seek help for themselves. They can help others. Educated people can make their own choices about their governments. And certainly for women, an education allows you to understand your rights. We see all around the world where women's rights are denied, where governments don't believe in educating their girls. There are 800 million people in the world who are illiterate and 75 percent of them are women and girls.
K: I didn't know that. Seventy-five percent?
LB: Yes, and that's because in many developing countries, girls don't go to school. They stay home. They are at the water wells, bringing water back and forth to the village. Or they are doing chores, preparing meals, farming. Some cultures think girls and women shouldn't be educated, and those are very often the places where the treatment of women and girls is the worst.
LB: For countries to succeed, for democracies to succeed, the women and men in those countries need to be free. Women and men need to know their rights. And women have a better chance to secure freedom and protect themselves from violence, from abuse, from injustice, if they are well-educated and know their rights.

K: Your daughters are following in your footsteps, making important contributions to the world, and to children in particular. Jenna worked with UNICEF and also worked as a teacher here in the United States, and Barbara founded the Global Health Corps and serves on the Board of Covenant House International. That must make you proud.
LB: It does really make me proud. I am proud of both of my girls. They learned from their grandmother Barbara Bush and from my mother, who turns 93 in July and who I am going to visit tomorrow in Midland. And the girls learned from their grandfathers as well. All of their grandparents lived in a way that exemplified this lesson: when you reach out to others in need, when you reach out to the world, you really do have a satisfying life by helping others. I am so glad both of the girls saw it.
K: Was it hard on them as the daughters and granddaughters of presidents?
LB: It is hard at times to be a president's child, as George and I know very well, but it has so many advantages. The girls met so many people who inspired them. Their work today was shaped by the people they met and the causes that touched them. Jenna, for example, with her interest in teaching, was just so moved when she met Wendy Kopp, the CEO and Founder of Teach for America.
K: And your Barbara is passionate about global health care. She has a beautiful heart for the children of the world.

LB: Oh thank you Kevin. With Barbara founding the Global Health Corps and with her work in Africa helping to save children with AIDS, those seeds were planted when she accompanied her father to Africa in 2003 for his announcement of PEPFAR (President's Emergency Plan for AIDS Relief). It was a great advantage for the girls with their dad and granddad being president, because they got to meet people all over the world who affected them and encouraged them to service.

K: Along with your Barbara, you're chairing Covenant House's 40th anniversary Night of Broadway Stars concert on June 12 in New York City. Thanks so much for that.
LB: Supporting Covenant House is a family tradition. My mother-in-law first visited Covenant House when her husband was president. And we've known about and supported Covenant House for many years, both my Barbara and me. I like that. I like the idea that we are contributing to work that George's mother started. I like this idea of generation after generation helping children on the streets, kids who have run away fleeing violence. I like the whole idea of what Covenant House does, opening arms for children who have nowhere else to go, sleeping by dumpsters.
K: It's hard to comprehend the suffering so many kids experience, feeling alone in the world, trying to survive on the streets.
LB: I think of the story you told me once about the boy who was living with you at Covenant House in New Jersey -- James -- whose mother told him she wished she'd had an abortion. Just the cruelty of that, and what that does to a child's heart. All the years James lived alone on the streets, not having anywhere safe to sleep until he came into Covenant House. And when you gave James his own room, a safe place to sleep, I remember how he felt this huge relief to lie down and not worry about his safety, and how excited he was to have his own blanket. I am so grateful for the relief that Covenant House offers young people, a safe and stable home. That feeling when we go to bed at night, that we're safe, that we belong somewhere, is such a wonderful feeling. I hope every child gets to have that feeling.
K: Next month, Barbara, you and I will be announcing a new college scholarship program for homeless youth: the Laura and Barbara Bush Opportunity Scholarship. It's a great reflection of your commitment to education, and I know it is going to make a big difference in the lives of the recipients.
LB: It's wonderful. Giving homeless children the chance to be educated, giving them this ticket to their futures, is so wonderful. They will have the chance to not repeat the suffering of their childhoods in their own families. They can build secure and safe lives for themselves and their children.
K: Thanks for helping us to make this happen. Our discussions over the past several years inspired the idea. In fact, a lot of us draw inspiration from you. Who are your sources of inspiration?

LB: I'm inspired by my faith of course, and all the different people around me. My mother-in-law and my mom. George and I were so fortunate. Our parents lived lives of service. They helped other people, that was their second nature; it came to them so naturally. It wasn't forced. This is their character, and it's a big advantage George and I have, being raised by people like this, having a secure and stable life, and a lot of love and encouragement. That is what I want for children in our country and around the world: safe, stable and loving homes.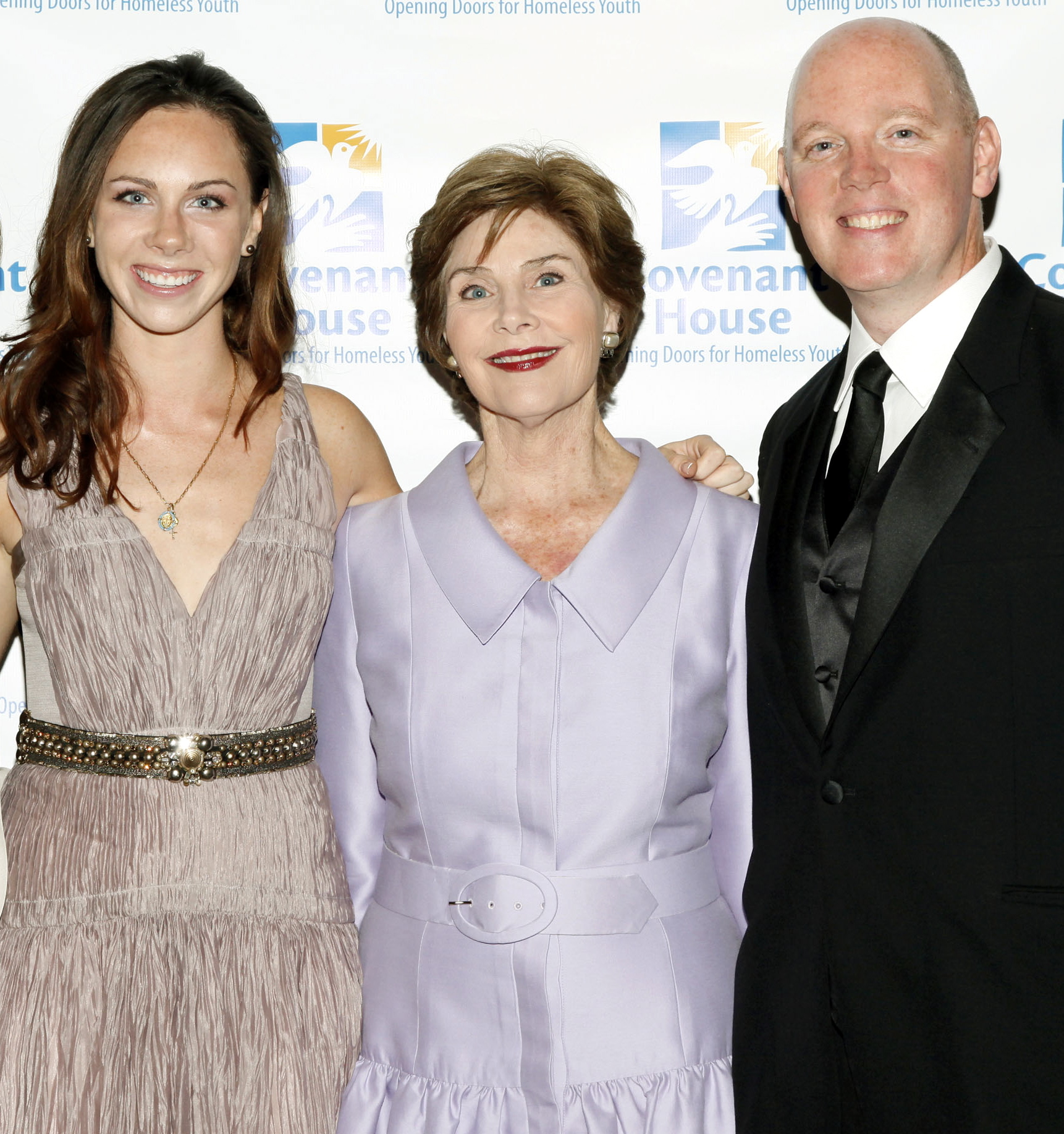 Calling all HuffPost superfans!
Sign up for membership to become a founding member and help shape HuffPost's next chapter