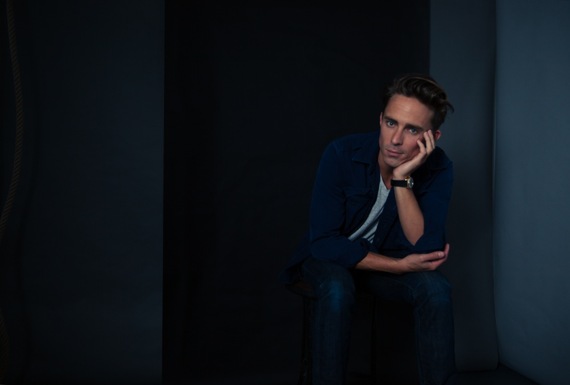 The first time I met interior designer, Ryan White, he was graciously holding court during an intimate dinner at the Colony Palms Hotel in Palm Springs. He was dressed sharply in a crisp white button down, a dark sport jacket that slightly revealed three bracelets adorning his wrists and had his blond hair perfectly coifed. His dashing good looks and undeniable charm was reminiscent of the Hollywood's Golden Age, aligning perfectly with the spirit of the room. The smile on his face captured his enthusiasm for the amazing year he's been having as a designer.
Ryan recently came onto the Los Angeles design scene after moving from a successful modeling career with FORD models in New York. He quickly found his passion designing interiors in this city and in under one year has been recognized by publications like House Beautiful, Elle Decor and The Hollywood Reporter. At only 30 years old, Mr.White is being compared to designers like Kelly Wearstler and Nate Berkus helping his brand evolve into a complete lifestyle. We recently reconnected in Hollywood to talk more about his aesthetic, inspiration, aspirations and the future of Ryan White Designs.
What's the one word that best describes the last year for RWD?
Growth. On so many different levels.
How would you describe your aesthetic?
Highly cultivated. I like homes to look well traveled through different elements and select individual pieces. There is great joy in creating a space that reflects a lifetime of travel. I also have a passion for projects that promote "less is more" through modern and contemporary elements. It all comes down to the individual space and the inspired vision to transform it.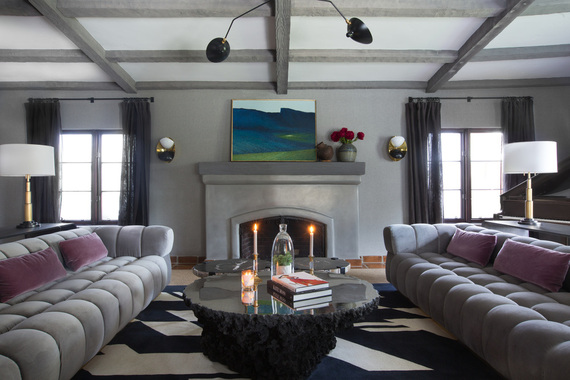 Where do your ideas for each space come from?
When I step into a room, I approach it like a blank canvas. I allow the room to speak to me and go with my instincts from there to blend my vision with my client's personality to mold the finished room. It's amazing to see a vision so clearly in your mind and be given the liberty to bring it to life.
What makes a great room?
A room should feel like a symphony. There should be multiple layers that evoke all of your senses at once.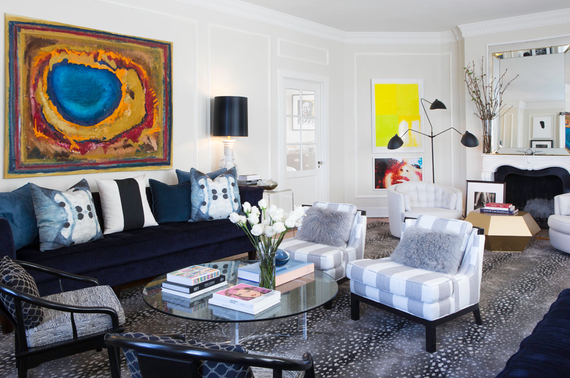 You began your design career in Los Angeles to immediate success. Why did you choose to begin in LA over New York City?
I thought to take a leap and try it out in LA. As it turns out I fell in love with the city, my passion and my work. When I was presented with my first opportunity to design, I knew I was on the right path.
How did you feel when you designed your first project?
I felt like I was doing exactly what I should be doing. In the middle of the project I was like, "YES! I need to be doing this!" and that feeling has never stopped. Luckily, people responded well to my work and new projects were presented. This city has been very good to me.
What about interiors connected with you?
The idea of being able to live in the reality of art. A painting you can look at and you can think certain things, but a room that is well done, is livable art. You will have thousands of experiences in that room and it will constantly evoke emotions in you. I truly connected with the feeling of being able to create that and also exist in that.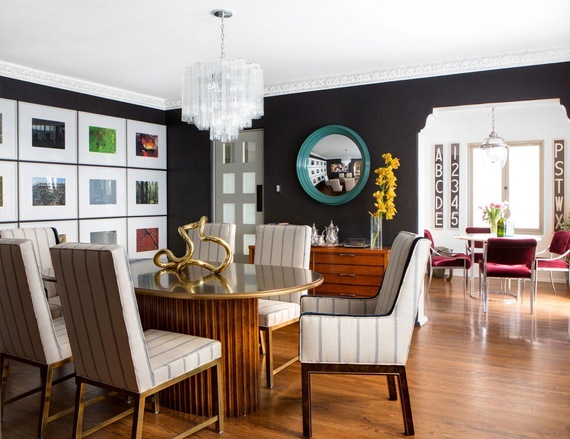 How do you stay inspired?
By constantly seeing that this world is limitless and there are always opportunities to conquer your fears and rise to new heights. It's all about putting it out there, dreaming as big as possible and believing you can make it happen.
What can we expect from Ryan White Designs next?
RWD is evolving from a design firm to a complete lifestyle brand. I'm ready to take it to the next level.
Portrait by Jonathan Clay Harris
Project photos by Steven Buskin
Popular in the Community