Organist Nathan Laube appears in solo concert at Louise M. Davies Hall on Sunday afternoon, October 22 at 3:00pm. His program includes Sonata heroïca (Joseph Jongen); Variations serieuses (Mendelssohn/Laube); Passacaglia (J.S. Bach); Pastorale (Roger-Ducasse); and Suite for Organ, Op. 5 (Maurice Duruflé). Nathan's ready-and-waiting performance repertoire is massive. Intimidating. "I always let the instrument and the context inform the way I approach programming," said Nathan. "For example, with a lot of 19th century French music – it's really hard to get the full message of the music when it's not in a cathedral with a big rolling acoustic."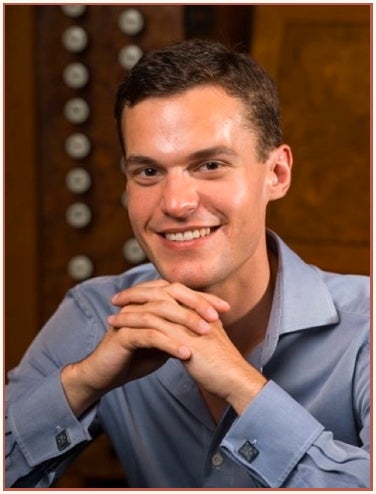 "This is one of the things that is unique about the organ – the richness of its instrumental history. And the craft of the organ builder and all the organ-building traditions. Consequently, the repertoire we play is massive and has this breadth that is almost overwhelming. Just look at the repertoire that exists. It is intimidating. It's a vast repertoire and it corresponds very particularly to all building traditions. Each nation – and parts of each nation – has a corresponding organ tradition in every period of musical history. So, if you were music historian Charles Burney traveling around 18th century Europe – every 200 miles you would have found a new type of instrument. Not only in sonority and the way that instrument behaves, but basic issues such as the number of keyboards, the size of the manual compass, how the pedals were built. In Paris, Charles would have found pedal boards that were raked upwards at about a 45° angle. In every country, the function of instruments was so different. There is a constellation of different ingredients that come together in very different ways, in every period, throughout the national organ-building schools."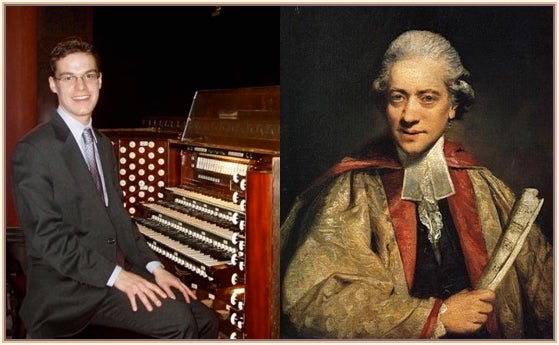 An Assistant Professor of Organ at the Eastman School of Music, Nathan says that one of his greatest joys about the instrument revolves around a central question. Can one musician fully embrace every one of those traditions and learn the particular technique associated with every different instrument? Is it possible to learn all there is to know about historic registration practice – the art of combining stops, the different paradigms of articulation that relate to each one of these organs?
"For me, this is the ultimate challenge. It is also the ultimate goal – to be that familiar and be able to speak in so many different vernaculars with all these different instruments. I studied for several years in Europe. I speak French quite well and understand a lot of German. Language has everything to do with musical sound. It is integrally related to how you perform the music. Ultimately, it comes down to grammar and syntax, to the rhetorical manner of playing with your fingers instead of with words. I always think of this idea from the 17th and 18th century – the 'musica poetica'. It is the idea of speaking words with your fingers and creating a sort of language. It traverses all periods. We have to find an inner syntax, grammar, vocabulary and lexicon of musical gestures that speak to us. We say, 'That really spoke to me.' The way that we string notes together is related to that most innate form of expression.
"Sometimes we have to make the instrument more human than it is. As long as you put the key down it does what you want it to do. And yet we have to almost invent things that are not there. We have to make an interval that might be difficult for a singer to sing sound difficult on the organ – so that it has its meaning. We have to invent this – we have to imbue the music with this. It goes back to the nature of the instrument."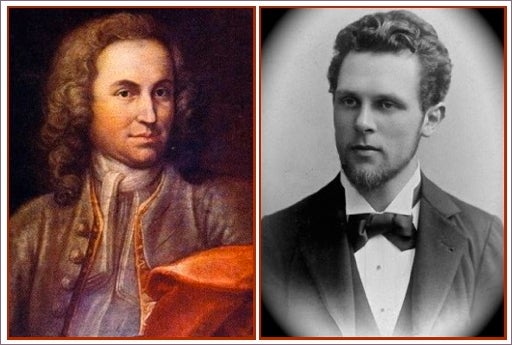 "The organ imitates all other instruments. When we think of the organ in its earliest stages – let's say, imitating a solo violin or the human voice on some level – it's very obvious that we have to somehow appropriate all the technical and musical expression that such an individual instrument or ensemble would have. When we play 19th or 20th century music, it's now the orchestra of Berlioz, Wagner or Messiaen. All of a sudden, we take this vocabulary and these musically expressive devices – along with the grammar and the architectural structure of those ensembles – and bring that into our organ playing."
Have you totally settled on your program for Davies Hall?
"I am playing one major work of Johann Sebastian Bach – who is always at the forefront of organ building and the ideas of the organ builder. The Ruffatti organ at Davies Hall was built at a time when people were trying to build an organ that could elucidate thorny counterpoint. So, I'm playing one of Bach's thorniest pieces, the Passacaglia – twenty-one variations over a ground base. It's one of his monuments.
"I'm opening with Joseph Jongen's Sonata heroïca – which he wrote between the two world wars. Like César Franck, Jongen was Belgian. The whole 19th century school of French organ playing, that we so associate with Paris, actually started in Brussels. And then the French made it into this tremendous more-than-a-century-long school of organ playing. Jongen's sonata is a wonderful piece, one of the major 20th century works. It goes through the entire instrument – which is to say, it requires elaborate orchestration and is written in a very orchestral manner. He was a student of Richard Strauss. Jongen's sonata takes-on many levels of drama and the sort-of Technicolor orchestration we associate with the symphonic poems of Strauss. You will also hear some Respighi in it."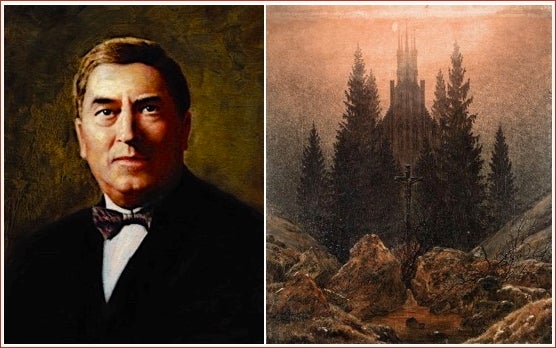 The second half of the program ends with the Suite for Organ, Op. 5 of Maurice Duruflé – an extraordinary triptych. I find that it often reflects three different personalities of Duruflé. In the Prelude you see this retrospective take, bringing to mind the spirit of organ works of César Franck and his predecessors Charles-Marie Widor and Louis Vierne. The form of the piece is also a passacaglia, it broods and grows very gradually. The first thing that comes to mind are paintings by Caspar David Friedrich – his gothic scenes of mists and toppled-over gravestones. Duruflé's suite begins in total darkness. Then this huge cathedral of sound emerges from it and then again recedes away into the distance. The middle movement is a sicilienne – a lilting piece in 6/8, a very poetic and unusual use of the organ. In this way, it is highly colorful and evocative, very perfume-textured."
Nathan describes the Ruffatti at Davies Hall as being part of the mid-20th century concept of the organ that endeavors to play the whole literature – which is, in a sense, liberating since it is not a French, German or Italian organ.
"What I have to do is pull out each one of them. I have to find within those hundred stops a central German organ which can illuminate the counterpoint of Bach and give you the impression of an orchestra during his time. I have to pull out a 19th century French organ that has the proper balances, sonority, and color that makes you think of the orchestras of Berlioz and Wagner. For Duruflé's toccata, I must create an ensemble that is truly modern – almost brash, scintillatingly brilliant and aggressive. It must capture his syncopation and violent outbursts of sound. The sicilienne before that needs a highly mysterious sonority. The good thing is that this organ is a massive instrument with enough material there for me to capture all these various instruments. When I'm registering an organ, choosing the stops, I have to act as a chef in the kitchen – choosing and combining the ingredients tastefully, giving them just the right flavor and balance."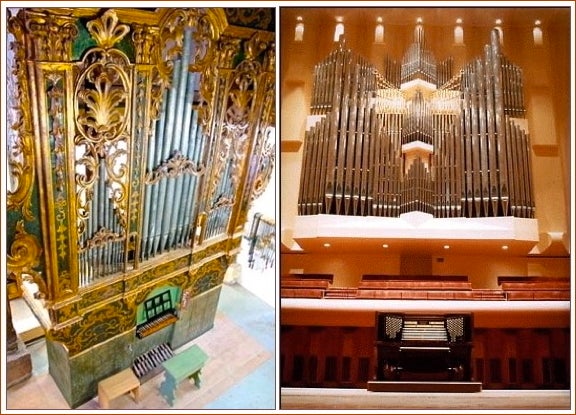 "As far as it goes to organ playing – I am the luckiest guy in the world. I'm Assistant Professor of Organ at Eastman School. There is no other organ department like it in the world. All playing traditions are valid and interesting and important. A decade-long movement has finally arrived at the point where we can look at every tradition of organ playing as being a performance practice. Playing the Wurlitzer is an equally valid performance practice to playing a Bach organ with early fingerings and all the grammatical intention of 18th century music. Today I taught Bach – on an 18th century process reconstruction instrument – where we could really play Bach as Bach would have played it. This organ is exactly like the organ he would have played. We had it built. The organ was a research project for over a decade. It was a huge international event when the organ was inaugurated. It is the only 18th century German organ of its kind in America on which we can really approach Bach's music as he would have approached it. Yesterday I used a 1928 Skinner organ – teaching organ transcriptions. The point is, you find beauty in the organ and then pair the appropriate repertoire to it – like a good sommelier – and then you discuss what these pairings mean."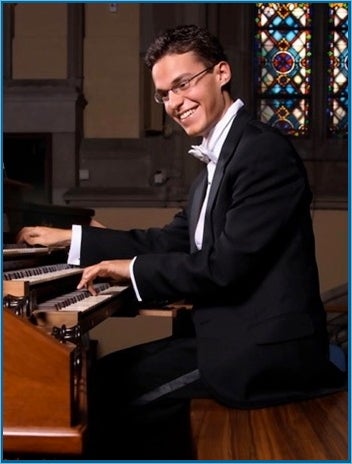 "So, in every lesson, to dive into these deep questions about organs and organ building is an unbelievable luxury and something I really cherish here. On top of that, I have extraordinary colleagues. One of them, David Higgs, was for many years the organist at Davies Hall. He has many wonderful and colorful stories from his time in San Francisco. My colleagues here are so supportive. We're actually best friends and spend a lot of time together. We all have specialities, we all do things differently. But somehow we approach music in a similar way. And we look to the quality of these beautiful instruments to guide us."
Calling all HuffPost superfans!
Sign up for membership to become a founding member and help shape HuffPost's next chapter
This post was published on the now-closed HuffPost Contributor platform. Contributors control their own work and posted freely to our site. If you need to flag this entry as abusive,
send us an email
.