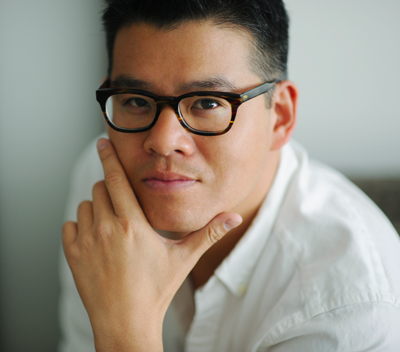 Peter Som is part of the talented and incredible group of young Asian-American designers who have conquered the New York fashion landscape of late. A graduate of the Parsons School of Design, Som worked at Bill Blass before launching his eponymous label in 2001. His signature look is that of polished uptown sophistication with just the right dose of modernity and quirk. Som went full circle when he was made creative director of Bill Blass from 2007-2008. Other than his own label, he also currently consults for Tommy Hilfiger's runway collections. Fans of Som include Claire Danes, Ginnifer Goodwin, Maggie Gyllenhaal and Michelle Obama, who wore a Peter Som dress on her way back to America from a state visit in the United Kingdom.
Here, Som talks about an alternative career if he didn't pursue fashion, why men should never channel the look of Johnny Depp and how Coco Chanel's words ring true to this day.
When I wake up... I open my eyes.
Before I go to bed... I close my eyes.
A well-dressed man/woman... should never look like they've tried too hard!
Women should always... follow Coco Chanel's advice -- look in the mirror before going out and take one thing off.
Men should never...try to copy Johnny Depp's style. You won't succeed.
The best thing that's been said about me... is that I know what I'm doing.
The biggest misconception about me... is that I know what I'm doing.
If I weren't doing what I'm doing today... I'd be a baker.
My legacy... is yet to be told.
A great idea... is always welcome.
Botox is... a choice.
My mother... gives great advice!
The soundtrack of my life... would be a top seller on iTunes.
The future... is ahead of us!
Happiness... is being at the beach.
There's a time and place for... everything.
There is too much... of everything.
In the end... its important to have fun.
Watch this space for more designer conversations.

Peter Som's portrait courtesy of Peter Som.

Related