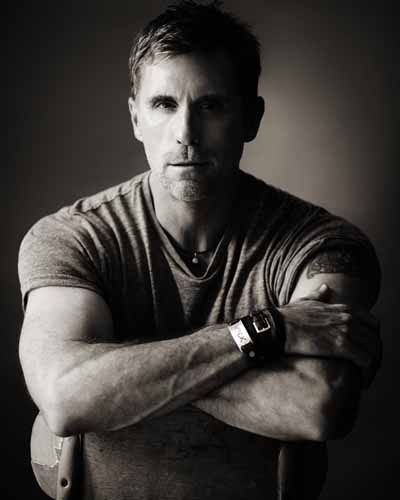 Richard Phibbs is one of those rare photographers who can capture a wide range of subjects with stunning and fully realized quality. He can go from lush fashion editorials to stark nudes that celebrate the human form in all its glory. He can do vivid action shots that transport the viewer into the thick of the activity, and with the same artistic eye, capture subtle emotions and humanity in the portraits he does of celebrities and everyday people. Some of his brilliant work has been compiled into his monograph titled Richard Phibbs: Chasing Beauty.
Below, I talk to the photographer about gender equality, animal welfare and what he hopes will become his legacy.
When I wake up... I figure out what country, state, city or village I am in.
Before I go to bed... I take my dog out.
A well-dressed man/woman... never wears fur.
Women should always... get paid the same as men.

Men should never... shave their chest.
The best thing that's been said about me... is that I am kind.
The biggest misconception about me... is that I am American.
If I weren't doing what I'm doing today... I would run an animal sanctuary.
My legacy... will be, I hope, images that inspire and cause a social change.
A great idea... would be for everyone to be kind to animals.
Botox is... fine for those who want it.
My mother... taught be to be kind to strangers and introduced me to the work of Michaelangelo and Picasso.
The soundtrack of my life... Nam Myho Renge Kyo.
Happiness... is the goal.
There's a time and place for... for sorrow.
There is too much... suffering.
In the end... it's about one's dignity.
Richard Phibbs' photo by Georgia Nerheim
All other photos with permission from Richard Phibbs.