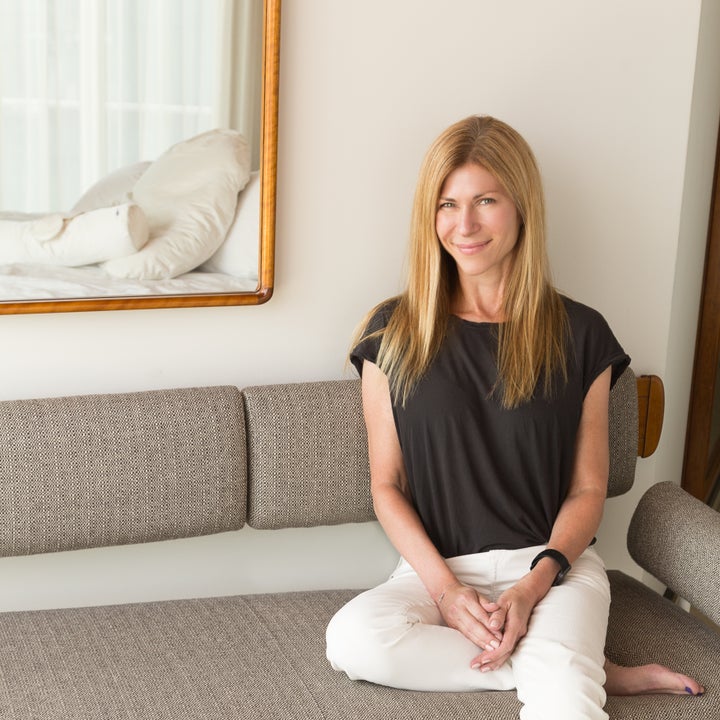 As we get ready for fall and it's consequent festivities we must also take a moment to to remember the beginning of another critically important time, Breast Cancer awareness month. The national breast cancer organization estimates that 1 in every 8 women will develop breast cancer over the course of her lifetime; that means that the odds that you or a loved one will be affected by this harrowing disease are staggeringly high. But there is a beacon of hope for those facing such a terrible blow. We are making great strides against the disease and survivors are changing the way we interact with breast cancer. One of them, Marnie Rustemeyer was not satisfied with the recovery options for women. She valiantly set out to create a new product that would help women recover comfortably. We were able to speak with her about her idea and learn her inspiring story. "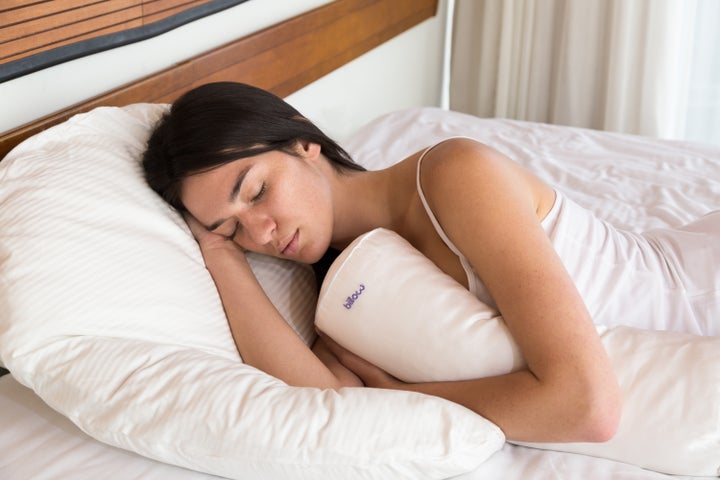 Mike: What inspired you to start billow?
Marnie: Billow began when I couldn't find anything to help me get comfortable following a double mastectomy and revision surgeries.
When you have surgery like this, the recovery process can take a long time and can be very painful. Revision surgery is common, and I wanted to design a product that could provide comfort in the short term as well as the long-term due to the effects of having implants.
I devoted all my energy to create a breast pillow, or "Billow" to fill a personal need and also bring a product to market that could help the millions of other patients who need support and comfort following surgery. Working on Billow was very cathartic for me and was something positive to focus on during my recovery.
I'm constantly inspired by the incredible women who overcome the challenges that come with having been diagnosed with breast cancer, the BRCA gene mutation, or other obstacles, whether they be physical or emotional.
Mike: What differentiates billow from other's?
Marnie: In the development process, I talked to a lot of patients and a common theme was how difficult it was to arrange their "nest" of pillows that were constantly shifting and moving following surgery. I took this into consideration when designing the Billow and wanted to create a pillow that would give the patient a comfortable, soft and supportive "hug" while on the back, side or stomach.
The Billow pillow is designed to provide support to the body in multiple positions. It helps the patient to rest comfortably on their back without compromising drainage tubes, incisions or ports. This position is beneficial for patients who have breast, cardio thoracic, abdominal or facial surgeries as it keeps the patient elevated and supported.
Massage is incredibly important for pain relief, stress reduction and an overall sense of well-being. The Billow was designed to fit a massage table and supports the patient perfectly when lying on their stomach during a massage.
The Billow is made in the USA and will maintain its shape over extended use due to the ergonomic and segmented design.
Mike: How does SiO (silicone + oxygen) Skin Therapy fit into the brand?
Marnie: After realizing that patients need comfort, I quickly realized they needed scar reduction as well. The SiO (silicone + oxygen) Skin Therapy line includes custom shapes designed according to the most commonly performed types of surgical procedures for the breast including augmentation, reconstruction and reduction.
SiO + HA (hyaluronic acid) face shapes have a great track record of reducing lines and wrinkles on the face—all part of helping a patient feel beautiful and regain confidence post-surgery.
Mike: Are there plans for additional products and brand expansion?
Marnie: We are working on expanding the SiO Skin Care line to include different shapes and ingredients for the face and body.
Mike: What are other initiatives are you involved in?
Marnie: Breast cancer is an international issue—this disease effects women throughout the world. Billow products have recently gained recognition in emerging markets as essential to help patients recover and heal. We look to expand our reach and raise awareness worldwide.
Mike: What advice do you have for other women?
Marnie: Life is full of challenges. For me personally, I found it difficult to ask for help with even the simplest tasks following surgery. Whether you have breast cancer, or something else that makes life difficult, don't be afraid to turn to your friends and family for support.
Mike: What kind of feedback have you gotten?
Marnie: The feedback has been incredible from both women AND men. When I get a message from a patient thanking me for creating such a thoughtfully designed product that gives them so much comfort and aides them in the recovery process, it makes me feel absolutely wonderful that I did something that could help.
Mike: What are the objectives/mission of Billow?
Marnie: Billow and Billow products are meant to create a nurturing experience not only for patient's facing a major illness, but for anyone who might be going through a difficult time physically or emotionally by offering products that provide long-term solutions for comfort, rest and healing.
During the month of October, Billow is donating 15% of all proceeds to the Pink Lotus Foundation.
#billowglobal #breastcancerawareness #pinklotusbreastcenter @pinklotusbc @billowglobal
You can find more information on both Marnie and Billow on their site
Related
Popular in the Community