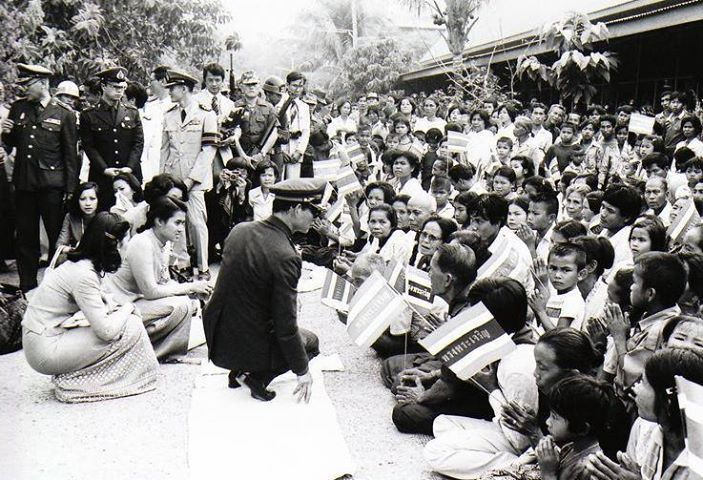 In the wake of King Bhumibol Adulyadej's death on October 13, 2016, the deeply spiritual country of Thailand has entered a year-long period of mourning for their country's beloved leader, and the world's longest reigning monarch. The Thai government has asked its citizens to avoid "joyful events" for the next thirty days - festivities such as concerts, sports events and cinema screenings have been postponed while the country comes together to grieve. During this somber time in Thailand's history, business travelers should be especially sensitive, observing mourning rituals with utmost respect for cultural customs and national sentiment. If your business endeavors bring you to Thailand during this period of mourning, here are four cross-cultural tips to guide your trip.
1. Appropriate Dress: After King Bhumibol's death, the government asked its citizens to dress in black for the following 30 days as a sign of collective mourning. King Bhumibol was viewed as semi-divine by the majority of the population, so wearing conservative black garments, and adhering to advice given by local authorities is best.
2. Observing Public Order: In the past, the death of a senior royal has prompted convenience stores to stop selling alcohol while many entertainment venues close down. Avoid leisure locations such as the beach, bars and the cinema, and refrain from festive or disorderly behavior. More so than in many other countries, disturbing the peace while Thailand's citizens grieve can incur fines or jail time, and is to be avoided at all costs.
3. Respecting Lèse-Majesté: Thailanders are highly devoted to their monarch, and the country has some of the strictest lese majeste laws in the world. The lèse-majesté laws are designed to protect the most senior members of Thailand's royal family from all insults and threats. Thailand's criminal code states that anyone who "defames, insults or threatens the king, the queen, the heir-apparent or the regent" may be punished with up to 15 years of jail time. The authorities formally investigate any lèse-majesté complaints, which are not made public for fear of repeating the alleged offence. Though some critics believe that the laws are too severe, they reflect a deep cultural reverence and national devotion which should be respected by international business visitors. Avoid any remarks that may possible be construed as anti-monarch or critical of the king.
4. Remembering King Bhumibol: The longest reigning monarch in the world, King Bhumibol is revered for his acts of charity, his personal efforts to aid the rural poor, and peaceful political policies. Thailanders regard King Bhumibol as a key figure in their national history, and his passing was met with profound sorrow. Before engaging in any discussion of King Bhumibol or his reign, learn more about his life and his contributions to Thailand.
Your business partners will appreciate your efforts to educate yourself on their wise, benevolent King Bhumibol, who held their country together in times of crisis.
Sharon Schweitzer, J.D., is a cross-cultural consultant, an international protocol expert and the founder of Protocol & Etiquette Worldwide. She is accredited in intercultural management, is the resident etiquette expert for CBS Austin's We Are Austin, regularly quoted by BBC Capital, Investor's Business Daily, Fortune, The New York Times, and numerous other media. She is the best-selling, international award-winning author of Access to Asia: Your Multicultural Business Guide, named to Kirkus Review's Best Books of 2015 and recipient of the British Airways International Trade, Investment & Expansion Award at the 2016 Greater Austin Business Awards.
Related
Popular in the Community