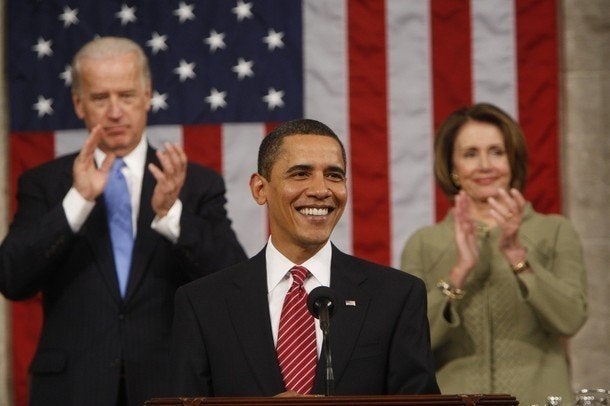 Sen. Kerry needs a scalpel, not a hatchet.
Why would a supporter of an urgent economic stimulus package try to kill off an industry that delivers jobs and tax revenues to communities across the United States, including some of those that have been hardest hit by the mortgage meltdown?
That's the question on the minds of meeting professionals in the wake of [Sen. John Kerry's (D-MA) bill] to prohibit all meetings and events held by U.S. banks that receive bailout dollars under the Troubled Assets Relief Program (TARP). The measure itself is limited in its scope, but the spin-offs could touch a couple of million jobs across the country.
"Any recipient of TARP funds shall not be allowed to host, sponsor, pay for conferences and events and pay for holiday or entertainment events for the year in which they receive TARP funds," the bill states.
The impulse behind the Kerry bill makes sense to just about anyone outside the meetings industry. After receiving billions of dollars in bailout money, companies like AIG, Wells Fargo, and Northern Trust Bank either went ahead with pricey executive retreats or incentive meetings, or only cancelled them in response to a cascade of bad publicity.
"I'm sick and tired of picking up the newspaper and reading about another idiotic abuse of taxpayer money while our country is on the brink," said Sen. Kerry. "It's an embarrassment that this legislation is necessary, but some companies clearly need a reality check to get their priorities straight."
But what if it turned out that those meetings were just the leading edge of an industry that employs more Americans than the embattled auto manufacturing sector?
There are layers of embarrassment behind this story, and one of them is the absence of reliable data on the economic impact of meetings and events in the United States. To the astonishment of some U.S. meeting professionals, it was the Canadian industry that commissioned the [first landmark study to measure the industry's economic clout] according to a new international standard introduced by the United Nations World Tourism Organization (UNWTO).
The results were assembled by an independent consulting team, and they told an impressive story: More than 70 million participants in Canada attended more than 671,000 meetings in 2006, generating C$32.2 billion in spending, more than C$71 billion in total economic effects, and 235,500 full-year jobs.
Meetings delivered C$5.7 billion in direct tax revenues to all levels of government, and a total of C$14.6 billion in "tax effects," including income, sales, and corporate taxes, social security contributions, and the like.
Out of 671,000 meetings, only 12,000 -- less than 1.8 percent -- were the kind of incentive programs that drew Sen. Kerry's attention. That's more than enough activity to generate a flurry of daily headlines. But it's only the smallest part of an economic activity that created more jobs in 2006 than the entire auto manufacturing sector -- before the auto industry began to crash.
With 671,000 meetings that fit the UNWTO definition, you might be excused for reaching the conclusion that Canadians really need to get out more. (You might be right.) But if anything, the industry's total economic impact is understated. That's partly because of a deliberate decision while the study was under way: to ensure research results that were absolutely bullet-proof, we instructed the consultants to err low whenever their findings suggested a judgement call.
But it's mainly because the UNWTO defines a meeting as a gathering of 10 or more participants for four or more hours in a booked venue, convened to "bring together a number of people in one place" for an activity related principally to some kind of business. That last part of the definition leaves out most weddings and funerals. But the UNWTO also excludes webinars, many virtual meetings, and a host of smaller gatherings that still produce big results.
In Canada, with a population roughly one-tenth the size of the United States', we tend to extrapolate our economic data southward simply by multiplying by 10. That may not work here, since there is no mega-center of meetings activity in Canada to match Las Vegas, Orlando, Chicago's McCormick Place, or even a million-square-foot convention center like New Orleans' Ernest N. Morial Center.
So if anything, it's an understatement to suggest that the meetings chill flowing from the Kerry bill could affect a couple of million jobs across the United States. Many of those jobs deliver tax revenues and local economic spin-offs in communities that have been hardest hit by the loss of property tax revenue due to the foreclosure crisis.
The starting point for the Kerry bill is entirely understandable. But the measure fails to differentiate legitimate, productive meetings activity from reward programs that are unseemly with the economy on the verge of collapse. The various associations that speak for the U.S. meeting and travel industries helped clarify matters in mid-February with a [list of "legitimate business purposes" for conferences and events] (pdf). The list included training meetings and educational events, product launches and sales conferences, user group meetings and strategic planning sessions. Out of 12 categories, only two had to do with the employee recognition programs or performance incentives that have generated such a firestorm of reaction.
But the list still highlights a profound disconnect between the rage driving the Kerry bill and an article of faith that has taken shape in meetings and events.
The public sees incentive programs as a matter of flagrant waste on the part of mismanaged companies that are now swarming the U.S. Congress (some of them arriving in private jets) to beg for bailouts.
Meeting professionals respond that a promise is a promise: if sales reps are offered a week in Las Vegas for exceeding their targets in a rotten economy, it creates a new level of unseemliness to withdraw the incentive after they meet the challenge. But even if the industry can win that argument, the Kerry bill shows that we're perfectly capable of losing the decision.
An interesting middle ground began to emerge in hallway discussions last month during MeetDifferent 2009, the annual North American education conference organized by Meeting Professionals International. The conversations went something like this.
What if a company listened to the tone of the times and opted for a different kind of incentive?
Instead of offering top sellers a week at a casino resort, why not assemble a list of smart, responsible, sustainable incentives that recognize the precariousness of daily life: like a share of a child's college tuition, or three months of mortgage payments, or a generous donation in the individual's name to the charity of his or her choice?
There will always be high-performing executives or sales reps who are genuinely motivated by the promise of a traditional incentive trip. But what if it became standard practice to offer a menu of options that included the glitzy destination, but left it to each employee to choose the incentive that was most meaningful to them?
Companies would quite legitimately earn kudos for taking a more responsible approach.
Over time, incentive planners (and their critics) would get to test their assumptions about the reward programs that are needed to drive business results. I have no clear picture of what the experience would tell us. But, like the Canadian economic impact study, the results would show us that accurate data is never bad data.
But after all that, the solution applies to a problem that generates less than 2 percent of the meetings activity in Canada -- and, by extension, not much more than that in the U.S. Which is why a colleague from Connecticut urged Sen. Kerry to respond to cases like AIG and Wells Fargo with a scalpel, not a hatchet.
"Our information-based economy, fueled by mass collaboration, is creating unprecedented levels of complexity in the business environment. This complexity is changing the leadership equation by creating a much stronger need to connect, inform, and engage people," wrote leadership consultant Mary Boone, president of Boone Associates.
"Leaders must tap into the intellectual capital of a wide range of stakeholders in order to get the information they need to make decisions and help move organizations (both public and private) forward. And what's one of the best ways to connect, inform, and engage people and get them to share ideas? Meetings."
As the political backlash builds, jittery meeting professionals have been pointing out that the Obama Administration is happy to rely on meetings when there's a purpose in doing so: from the triumphant inauguration in January, to a summit in early March to launch health care reform. But there's another reference point that should guide Sen. Kerry to either withdraw his bill, or scale it back to avoid its unintended consequences:
...In a time of crisis, we cannot afford to govern out of anger or yield to the politics of the moment.
My job -- our job -- is to solve the problem. Our job is to govern with a sense of responsibility.
I will not spend a single penny for the purpose of rewarding a single Wall Street executive, but I will do whatever it takes to help the small business that can't pay its workers...
That's what this is about. It's not about helping banks; it's about helping people.
The quote, of course, comes from President Obama's soaring address to a joint session of Congress on February 24. It doesn't place any industry or any employer beyond the call for a new era of responsibility, for an end to childish things. But with a couple of million jobs at stake, there is ample reason for Sen. Kerry to take another look at his bill.

Mitchell Beer is president and CEO of The Conference Publishers Inc. in Ottawa, Canada. He served as project manager for the 2008 study of the economic impact of meetings and events in Canada(pdf), sponsored by Meeting Professionals International Foundation Canada. Beer blogs.

Popular in the Community