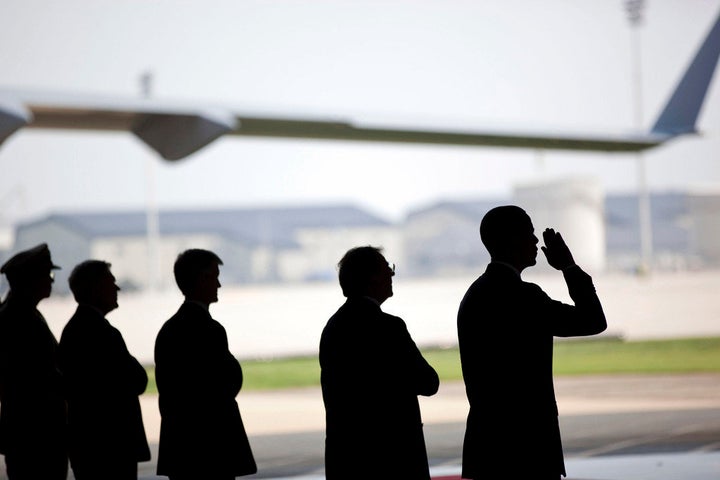 Less than three percent of rape and sexual assault cases in our military result in punishment.
The vast majority of service members who sexually assault other service members end up going free, in fact, the victims, not the perpetrators often end up being punished after they report the assault or rape. This is no small matter -- the Department of Defense estimates that more than 19,000 sexual assaults and rapes occurred last year. Only 13.5 percent of these attacks were reported since victims did not trust the military's chain of command-driven justice system.

Over the last few months I have made 11 statements on the House floor, each telling how a victim was violently raped while the perpetrator went unpunished. One of these survivors, Terri, was violently raped, tortured and left to die by a superior who was as never reprimanded. Terri has launched a petition demanding that Congress create a new method for reporting sexual assaults and rape in the military. Tragically, there are thousands of stories like Terri's that speak to a system without justice.
Last week, a Ft. Bliss Army Commander was convicted on 14 counts that include sexual harassment and assault. The military court sentenced him to only 90 days in jail, a fine and a reprimand. He will be allowed to retire with full rank and benefits and he will not be required to register on his state's sex offender registry. The military court's punishment for a serial sex offender in no way fits the crime.
The epidemic of sexual assault in the military is a problem we can fix -- we only have to want to. Our troops protect us and it is our duty to protect them.
Several nations have instituted sweeping reforms to fix similar problems in their armed services, including the United Kingdom, Australia and Canada. The U.K. has transformed its internal military judicial proceedings by largely eliminating the inappropriate influence of military personnel and transferring authority to independent, impartial civilian personnel.
Today, I am introducing new legislation to fundamentally change how sexual assault is handled in the U.S. military. And a new organization, Protect Our Defenders, is launching a website to give voice, and ultimately justice, to the survivors of rape and sexual assault and to help remove this stain from our armed services.
The legislation takes the reporting, oversight, investigation, and care for sexual assault victims out of the hands of the normal chain of command and places jurisdiction in the hands of a newly created autonomous "Sexual Assault Oversight and Response Office" comprised of civilian and military experts. The legislation also creates a sexual assault database within DoD that will be required to share information with the Department of Justice civilian sexual offender database.
Rape is a violent crime, a felony and must be treated as such, whether on a city street, a college campus or a military installation. Both Republican and Democrats can agree we need to fix the system.
REAL LIFE. REAL NEWS. REAL VOICES.
Help us tell more of the stories that matter from voices that too often remain unheard.