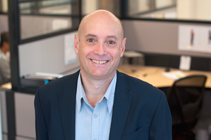 By Mike Stryer

As teacher unions step up their calls to stop the "corporate agenda" in education and to confront the "privatization" movement, there is a far more real and serious threat facing teacher unions. The threat comes not from billionaires or charter schools or philanthropists. Rather, it comes from many teacher unions' difficulty to modernize and reshape themselves in the midst of profound demographic changes of their members. At stake are the relevance and even existence of teacher unions--a force that historically has played such a vital role in American public school education.
As significantly, the views of most early career teachers differ from those of many veteran teachers. As a national survey conducted by Teach Plus in 2012 found, early career teachers are more likely than their veteran peers to strongly support rigorous evaluations, performance-based compensation, and inclusion of student growth measures in teacher evaluations. More broadly, early career teachers (and particularly teachers of the millennial generation) tend to eschew the incendiary, polarizing politics and strident rhetoric that characterize some teacher unions as well as our national political parties.
Despite the seismic demographic changes and the misalignment of many early career teachers' priorities with traditional union policy or culture, many teacher unions have not been able to find a way to adapt and modernize. While seniority undoubtedly played a vital historical role in battling racial and gender discrimination, many teacher unions have yet to consider any change to antiquated seniority-based compensation or tenure. Teacher evaluation is an enormously complex issue requiring careful development and implementation. Yet many teacher unions' reluctance to move forward in this area has not won friends of early career teachers, who generally support far greater accountability of themselves and of their peers.
Beyond difficulty in modernizing their policies, many teacher unions cling to a polarizing rhetoric better suited to an earlier time. Often, anyone expressing even minor disagreement with union orthodoxy is branded a "privatizer" or "corporate reformer." Philanthropists (of all shapes and sizes) are indiscriminately termed "enemies of public education." These practices may appeal to the aging, shrinking base of many teacher unions. But they certainly do not appeal to large numbers of early career teachers, who place a huge value on tolerance and divergent views.
Not surprisingly, early career teachers are voting with their feet- either opting out of the union where there is now an option (e.g., Wisconsin) or becoming members completely disengaged from the union. Either way, the result will soon be a dramatically smaller teacher union membership that lacks any mobilization potential--that is, unless teacher unions confront the brutal facts and quickly commit to modernization.
The good news is that there are a growing number of national and local teacher union leaders that clearly recognize this dynamic and have called for policy and cultural changes that align more closely with the aspirations and views of early career teachers. NEA President Dennis Van Roekel recently called for a phasing out of the seniority-based "step and lane" salary system and expressed openness to differentiated compensation systems. AFT President Randi Weingarten has strongly supported critical Common Core work and higher standards for students. Last week, Gregg Solkovits (UTLA secondary Vice President and candidate for UTLA President) expressed the need to listen to younger teachers with divergent points of view.
Teacher unions and teacher union leaders that continue to ignore the voices of the new majority of early career teachers do so at their own peril. The choice should be clear: modernize and reshape teacher unions in ways that professionalize teaching and attract early career teachers or become a disappearing force that plays a marginal role in American public education.
Mike Stryer is the Vice President for Programs at Teach Plus. Previously he taught social studies in Los Angeles Unified School District, and was a UTLA chapter chair for seven years at Fairfax High School in LAUSD. He was also co-founder of NewTLA, a caucus within United Teachers Los Angeles, and is the former Executive Director of Teachers for a New Unionism.
Popular in the Community