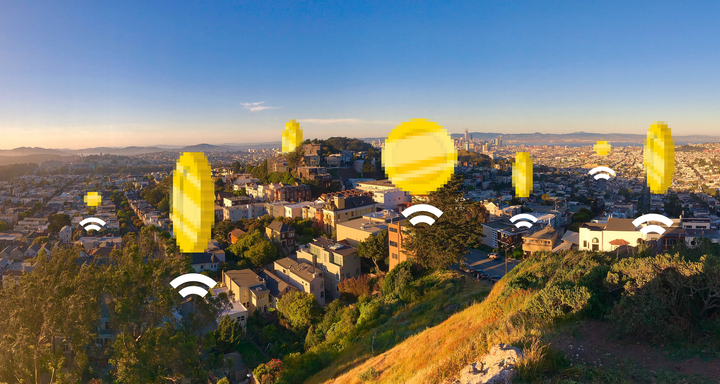 ICOs – Initial Coin Offerings – have been making quite a buzz lately. As more cryptocurrency ventures emerge, startups are boasting initial coin offerings to raise funds, in which a percentage of the startup's cryptocurrency is sold to early backers of the project in exchange for fiat or other cryptocurrencies, like Bitcoin.
ICOs are becoming more common, even though it's been noted that 90 percent are doomed to fail. The high failure rate of ICOs could be due to the unregulated nature of the funding process and fear that the money raised will not meet the minimum funds required. If this is the case, money is returned to backers and the ICO is deemed to be unsuccessful.
With the known risks involved with typical ICOs, it's refreshing to hear that a new "ICO" has emerged, one that doesn't focus on cryptocurrency, but on community values and advancing the IoT landscape.
Community Values: An ICO For The People, By The People
Micha Benoliel cofounded Nodle.io – "The Citizen Network" - to help connect devices to each other and the wider Internet. Rather than using a built in 3G or 4G card, Nodle.io uses software-based Bluetooth networks that use hardware already available in billions of existing IoT devices, smartphones and apps. This approach lowers many of the barriers faced when building IoT solutions and hardware.
This month, the Nodle team announced their first "Initial Community Offering." This "ICO" will form the first peer-to-peer citizen network. Unlike other offerings, the Nodle team has created an app for Android phones called the "Noodle! Coins App." This app serves as a peer-to-peer network to help the community keep track of specific items and gather data from local air pollution sensors through a users' Bluetooth connections.
Each time Android users download the Noodle! Coins App, they become a part of the Citizen Network, which functions more like a video game (think Pokemon Go), rather than an investment platform. With the app, users earn Noodle! Coins, Nodle's virtual currency, just by moving around. Users get pinged each time they encounter an IoT device, which happens quite often as these radio signals are spread across San Francisco (Nodle has already lined up a number of partnerships with IoT manufacturers like Stilla and Trackr, as well as LifeKit and IoT platform enablers like DevicePilot).
The incentive for users to partake in Nodle's Citizen network focuses on community and networking, rather than cashing out. With the Noodle! Coins, users work towards collecting coins to better the community. Each time someone in San Francisco downloads the app, a $1 donation is made to the San Francisco-Marin Food Bank. Users who invite friends via a link to download the app will earn 50,000 Noodle! Coins with each new sign up. Another $1 donation will also be made to the Marin-SF Food Bank. In addition to The Food Bank donations, the user with the most Noodle! Coins will be able to exchange the virtual currency for an iPhone X.
As ICOs flood the cryptocurrency landscape, it is up to companies that provide real value to sustain the future of initial coin offerings. Over $3.5 Billion USD has been raised in the past year through ICOs alone, many without providing a product of value or service. Yet, what is created after a company raises funds will determine the future of ICOs moving forward.
Advancing IoT: Mining Cryptocurrency on Smartphones?
While Noodle! Coins are being applied in a game-like manner now, this is also somewhat of a "crypto-experiment," which also hopes to prove that cryptocurrency can be mined on a smartphone. Currently, mining classical cryptocurrency on mobile will drain the battery, slow down and overheat the CPU. Noodle! Coins are the first step in validating that movement throughout a wireless environment can efficiently gather IoT data, and transmit that data on to the respective manufacturer of the IoT device.
"This is the first experiment at scale to mine cryptocurrency on mobile smartphones. Unlike classical cryptocurrency, Nodle is not representative of CPU work, or power consumption. Noodle! Coins are the first step in validating that you can generate currency based on the movement of IoT data," says Micha. "If we succeed in the way we build the Noodle! Coins app, it would mean that anyone is capable of mining crypto on their smartphones."
People Creating Value Through Connected Devices
While most community driven networks focus on the value of a cryptocurrency, Noodle! Coins are geared towards the value that people can bring to a connected community. As the network increases, so does the value of the network. Feeding those in need and helping a peer-to-peer community thrive is the purpose behind the Noodle! Coins App, making this one of the most value-driven cryptocurrency experiments to date.
Related
Popular in the Community