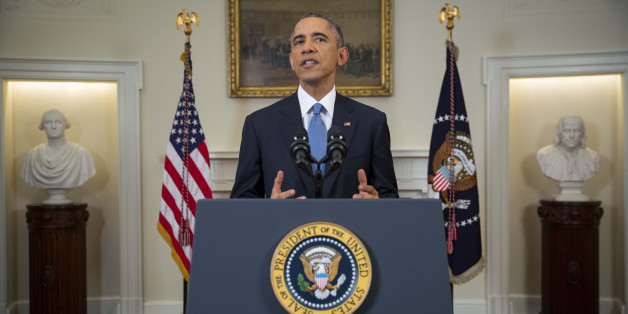 Chanukah and Christmas come together in December this year along with another "C" word: Cuba. The release of Alan Gross, detained for five years in a Cuban jail, and the change in U.S. policy toward the island nation, add joy to the candles and carols that mark the holiday season. The announcement by President Obama that America will resume diplomatic relations with Cuba and loosen trade and travel restrictions is welcome news at the end of 2014 -- a year marked by mainly depressing stories of global terrorism, racial divides, and pandemic disease.
The administration's decision is a win-win for the international community:
1. In the spirit of globalization, a new relationship between the United States and Cuba opens the way for greater tourism in both directions. At a time of economic stress in the world, tourism is a way to boost economies and public diplomacy. The deal will enable travelers to use credit cards and debit cards in Cuba, and let Americans legally bring money to Cuba. Exports will grow in sectors as diverse as telecommunications, agriculture, construction and finance. Internet companies are likely to find new consumers amongst the 11 million citizens of Cuba.
2. The US-Cuba opening not only shifts policy but shifts much-needed attention toward the Americas. At a time when the Middle East is sucking all the oxygen out of global politics, news organizations will focus on our own hemisphere in advance of a Summit of the Americas that is now likely to include Cuba.
3. Advocates of religious freedom will find something to celebrate in the release of an American Jew during a Jewish holiday that celebrates freedom and light, and the positive intervention by Pope Francis, the Catholic Church's first Latin American pontiff.
4. Cold War politics and memories, having just been reignited by Vladimir Putin's recent actions, in the world, but will now be challenged by a recognition that communism and colonialism can become relics, not realities -- at least when it comes to a relationship between America and Cuba.
Lastly, and importantly, the US-Cuba story will test the notion that bipartisanship is dead. Politics can stop, literally and figuratively, at the waters' edge if like-minded people see light at the end of the tunnel rather than an oncoming train. Congress can still attempt to block this deal, and we are already hearing from angry anti-Castro Republicans, despite the fact that the embargo, albeit weakened, is still in place. But if enough open-minded members of Congress and American citizens speak up and speak out in the days ahead -- what the president calls a "rigid policy rooted in events that took place before most of us were born," will open the way for a new chapter and a new year. In the meantime, let's celebrate.
Tara D. Sonenshine is former under secretary of state for public diplomacy and public affairs. She currently teaches at George Washington University's School of Media and Public Affairs.