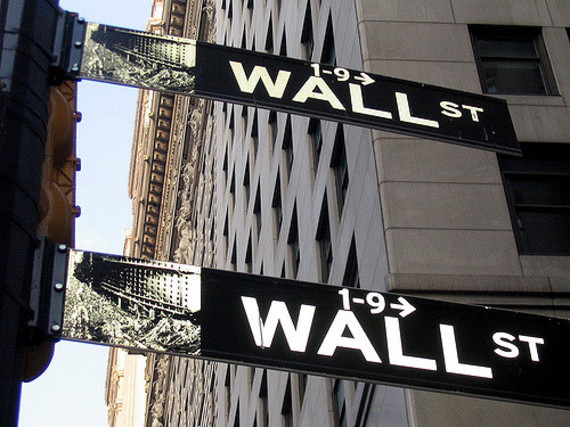 When I started writing books about a decade ago, I took the position that no one should rely on a broker for financial advice. My reasoning was simple. I had never met a broker who recommended a globally diversified portfolio consisting solely of low-management-fee index funds, exchange-traded funds or passively managed funds. It was my view then and now that this is the only intelligent, responsible and evidence-based way to invest.
I also couldn't understand (and still don't) why anyone would entrust their life savings to brokers who don't have an obligation to put the interest of their clients above their own. It made no sense to me that brokers are allowed to have undisclosed conflicts of interest they can resolve in their favor.
Recent events have buttressed these views. The Securities Industry and Financial Markets Association, a trade organization for brokers, joined with others in filing a lawsuit against the conflict of interest rule enacted in April by the Department of Labor. The new rule requires advisors to retirement plans to adhere to a fiduciary standard, disclose all conflicts of interest and place the interest of plan participants above their own.
In a masterful PR spin on this anti-investor tactic, the plaintiffs assert the DOL rule "prevents financial professionals from best serving retirement savers." The reality is quite the opposite. The rule prevents them from depleting participants' nest eggs by populating retirement plan investment options with products that serve to enhance the bottom line for fund managers and brokers, at the expense of those saving for retirement.
An appalling lack of ethics
Brokers' ethical violations have been well-documented. Perhaps the proclivity some have to engage in reprehensible conduct is best demonstrated in this compilation by the Securities and Exchange Commission (SEC). It lists enforcement actions by the SEC addressing misconduct that led to or arose from the financial crisis. The defendants in these proceedings include many of the largest and best-known brokerage firms, like Deutsche Bank, Goldman Sachs, JP Morgan, Merrill Lynch, Wells Fargo, UBS, Bank of America, Credit Suisse and others.
There's compelling evidence showing that if you have fraudulent co-workers, you're more likely to engage in fraudulent conduct yourself. One study found that, after a merger, a financial advisor is 38 percent more likely to engage in fraudulent conduct if the merger is with a firm that includes advisors with a history of fraud.
A recent study by the Securities Litigation and Consulting Group provides insight into the actual practice of many brokerage firms. In an exhaustive analysis of broker misconduct, the study lists the top 30 brokerage firms with 400 or more registered brokers ranked by the percentage of their brokers with track records of misconduct. Some of the better known names on the list include Oppenheimer & Co. (#7), UBS Financial Services (#11), First Allied Securities (#12), Wells Fargo (#16), Morgan Stanley (#18) and Raymond James (#19).
The specifics are troubling. Oppenheimer employs 2,217 brokers. According to the study, 276 of them (12.45 percent) have a track record of causing investors harm. Ninety-two of these brokers (4.15 percent) were previously fired from other firms. The lowest ranked of the 30 firms, Purshe Kaplan Sterling, employed 1,229 brokers, 78 of whom had caused harm to investors and 33 of whom had been previously fired.
The top-ranked firm on the study's list, Aegis Capital Corp., had an astounding 24.10 percent of its 444 brokers involved with causing investors harm. Twenty-one (4.73 percent) of its brokers were previously fired.
This data is deeply troubling. If brokerage firms were genuinely interested in serving the interest of their clients, why would they employ so many brokers with a history of harming investors? This conduct only appears to encourage a culture of unethical behavior.
If you feel compelled to use the services of a broker, ask for this data. It may be an eye-opener.
Dan Solin is a New York Times bestselling author of the Smartest series of books, including The Smartest Investment Book You'll Ever Read, The Smartest Retirement Book You'll Ever Read and his latest, The Smartest Sales Book You'll Ever Read. He is a wealth advisor with Buckingham and the Director of Investor Advocacy for The BAM ALLIANCE.
The views of the author are his alone and may not represent the views of his affiliated firms. Any data, information and content on this blog is for information purposes only and should not be construed as an offer of advisory services.
Related
Popular in the Community