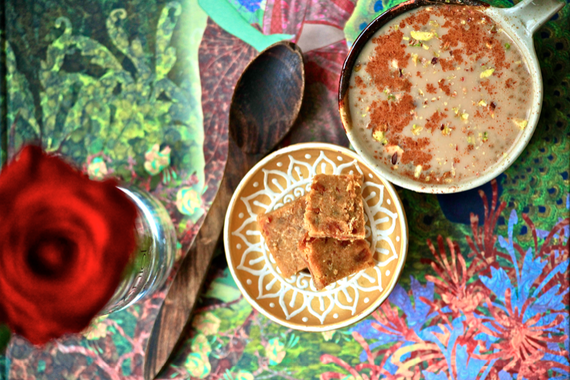 That moment when you remember you need to call someone and you're in a gym class and you make a mental note to not forget. By the end of the class it's totally fled your mind and you recall there was something but haven't the foggiest what. So it happened to me today. Again. I want to start taking a very small as-inconspicuous-as-can-be notepad or just a small piece of paper and pen to make a note of anything that comes to mind, but who does that? And yet, shouldn't everyone do it?
The most irritating thing is consciously making an effort to remember that one thing (or a growing to-do list) during the rest of the class, especially if there's a whole 45 minutes left. Surely it's better to make a note and then focus on the present moment -- the class -- rather than expending all brain activity to memorizing a potentially growing list. But if I did take a small notepad, the teacher might say something or my mat neighbors might eye me up bizarrely or perhaps I would make a very quick note while everyone had their eyes closed.
Luckily, this time, I did remember the two things I was meant to remember and after a busy Friday morning and afternoon, mostly stuck in traffic, I finally reached home and started making my next batch of Spice Bites. I was tired and wanted something hot and comforting to drink -- not coffee and not too sweet. I used a small amount of the chia pudding I had made yesterday to make this chai chia drink. And it was just the thing I needed: creamy, nutty, slightly sweet and layers of textures with that fundamental taste of chai.
This is really quick and simple to make -- it looks like a long list only because I've broken it down. Soak the cashews as long as you can, even overnight. The longer you soak the creamier it'll taste.
Cashew mix
50g cashews
250ml water
20g dates
Tea
1 teabag in 350ml hot water
1 teaspoon grated ginger
2 tablespoons agave syrup
Soak the cashews in 250ml water for an hour or longer. While these are soaking, soak the chia seeds in 100ml hot water. Use a fork to mix the chia seeds to avoid large clumps from forming. Now blend the pitted dates, cashews and water in a high-speed blender, pour into a small pan, add the chia seeds and stir on low heat. In a separate pan, boil the tea, hot water, grated ginger and agave syrup. Once the tea is ready, use a strainer and pour into the cashew, date and chia mix. Stir everything together and pour into cups. Sprinkle a little cinnamon and some chopped pistachios to serve.
Related